What did you want to be when you were a little kid?
I grew up in Jamaica, and my family wanted me to be a doctor. When I was in high school in Jamaica, I studied business. But when I came to the States and started going to high school, I was excelling in math and science. I came across computer engineering and went in that direction. I found it really fascinating that people could type without looking at their fingers and all these words would pop up on the screen. We didn't have computers in Jamaica at the time,  or much technology at all, so everything, even the little things, was new and exciting to me here.
Talk about the value your company brings to customers.
AceApplications provides software development, systems integration and IT staffing services to businesses, schools and government agencies. We work with a number of local government agencies, including the City of Orlando, Orange County and the Greater Orlando Aviation Authority. We're working with Seminole County, for example, on a project to modernize a portfolio of older legacy applications, including ones that people use to pay their utility bills or apply for permits online.
Our staffing division provides mission-critical staff to local businesses. For instance, we're staffing more than 20 consultants for one of the local health care organizations. Those jobs range from software developers to network engineers and project managers and are high-paying jobs.
In our software development division, we designed and developed a connected vehicle application that alerts law enforcement of certain public safety conditions. For instance, when you get an Amber Alert on your phone, you hear it go off, but there are a lot of manual steps people have to go through to hopefully see and identify the vehicle involved, then report seeing a car the police are looking for.  These steps involve delay, which is not good when a child is missing. The software we designed for the Central Florida Expressway Authority is being used by Florida Highway Patrol now. It automatically matches the license plate when the car goes through the toll lane and notifies law enforcement, immediately, transmitting the description of the vehicle and the exact location and direction of travel of the vehicle involved.
How many employees do you have? And talk about your company culture.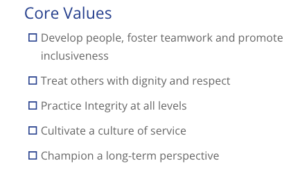 We're up to about 35 employees now. We have a very inclusive and empowering culture, where all ideas are welcomed regardless of how junior or senior the associate might be. We're located close to the University of Central Florida (UCF), so we hire a lot of folks from the university. We bring in students and train them, and they are entrusted to do real work from day one. We value what they bring to the table and often get very innovative ideas from them regardless of experience level.
Talk about your company's competitive edge in the market.
We are agile. Larger companies often have many layers, and sometimes they can stifle innovation because they're not as quick to implement change. We can easily adapt to our customers' needs and changing environments, and we promote innovation at all levels.
For example, when COVID-19 hit, we were able to work with a lot of our education clients and quickly convert them to online learning, and then also online registration. We have other clients that weren't able to hire full-time staff, and we were able to go in and help them easily onboard temporary staff, contractors we brought in through our firm, and seamlessly place them in those positions.
What do you like about doing business in Florida?
Florida is definitely my first love, my home, so it's always great to do business here. Though, being from a diverse background, one of the things that is sometimes disappointing is that with a lot of the innovation projects— whether it's an airport expansion or a new roadway or a modern transportation system — diverse folks are largely consumers of them but are not always brought in to participate in the actual building and delivery of these projects and solutions. So it's fulfilling for us to be a part of those projects, and we hope to see more opportunities for other firms like us to also be involved.
We also like to pay it forward. With organizations like Tech Sassy Girlz, which my wife Dr. Laine Powell founded 10 years ago, we've been able to get young students involved as paid interns for our company, so they get to work on some of these projects as well. We're able to encourage them to be makers and not just consumers of the technology.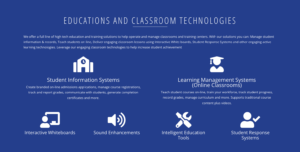 Is your company certified as minority-owned?
We're certified with the City of Orlando, Orange County, the Greater Orlando Aviation Authority and the State of Florida. We also have federal certifications. We're really appreciative of those programs and take full advantage of them. You have to learn to navigate them.  They can be complicated, but they allow us to establish great relationships with a lot of the agencies as well as some of the prime contractors to work on major projects for our community.
What are some of the major challenges you've found in growing your business, and how did you overcome them? What keeps you up at night as a business owner?
There are two scenarios that terrify us from a business standpoint and actually keep us on our toes. One is that a customer experiences a systems outage that has any kind of impact on their business. The other is that our employees miss a paycheck. We want to make sure we're doing our part from a business standpoint to prevent those things from happening.
We did face a few challenges at the start of the pandemic. We were in a large office space with a large lease, and our average revenue was shrinking, just like companies all over the country were experiencing. We were in this office park where each day, just to take a break and clear my mind, I would go for a walk . When the pandemic started and I would go on those walks, it was grim. I saw so many doors closing and empty parking lots. Places that were hustling and bustling before the pandemic were now empty. I would come back to the office really concerned. I made the conscious decision that we would not become one of the statistics. We could be one of the companies that closed our doors or we could stay here and fight.  So fight we did!
We negotiated out of our lease and downsized the office to a much smaller space that was more suitable for us. Our folks went to work from home. We were able to pivot very quickly and we started hiring additional salespeople. I picked up the phone myself and started making calls. It worked. We ended up talking to folks who were looking for what we were selling and some opportunities presented themselves. As a result of all of those things combined, in the middle of the pandemic, we literally doubled our sales from the previous year.