I pitched what I had been working on, they pitched to me what they had been doing, and we started working together. Eventually, they reached out about coming on full-time, but I was certain I didn't want to work for anyone else but myself. That didn't last long because I became so embedded in the business. I became obsessed with it and knew that our visions were aligned. I joined the company as the Chief Strategy Officer, then COO, and then President this past year.
Did you always want to be an entrepreneur?
My dad started his business back in 1978 and just sold it about two years ago. He was in the healthcare software business, ironically. At one point he had asked me if I was interested in taking over his company and it wasn't the right fit at the time. I was really interested in 3D animation. I started a company while I was in college, and I started one right after I graduated. I had never worked for anybody else in my entire life. Even when I came on to BeniComp, the reason I eventually said yes was that Doug was the first person to say, "Steve, just run with it. Do whatever you think is right." He was very open to me being an entrepreneur. I think I've always been an entrepreneur, and my mom always knew that I would run my own business since I was a little kid. With Doug, I've found the perfect business partner.
 Can you tell me a bit more about BeniComp and the value that you bring to your customers?
We are building the future of health insurance. We're doing it through prevention and member education. These were always things that were so important to me – health, education, and technology, which is exactly what we do. Ultimately, we work with employer groups to sustain the health of their workforce at a lower cost, with better service, and provide health care in a more intuitive way. Our members get access to self-education, allowing them to know more about what's going on inside of them. They can better identify risks and then have access to preventive health professionals without the regular barriers to entry that most members encounter.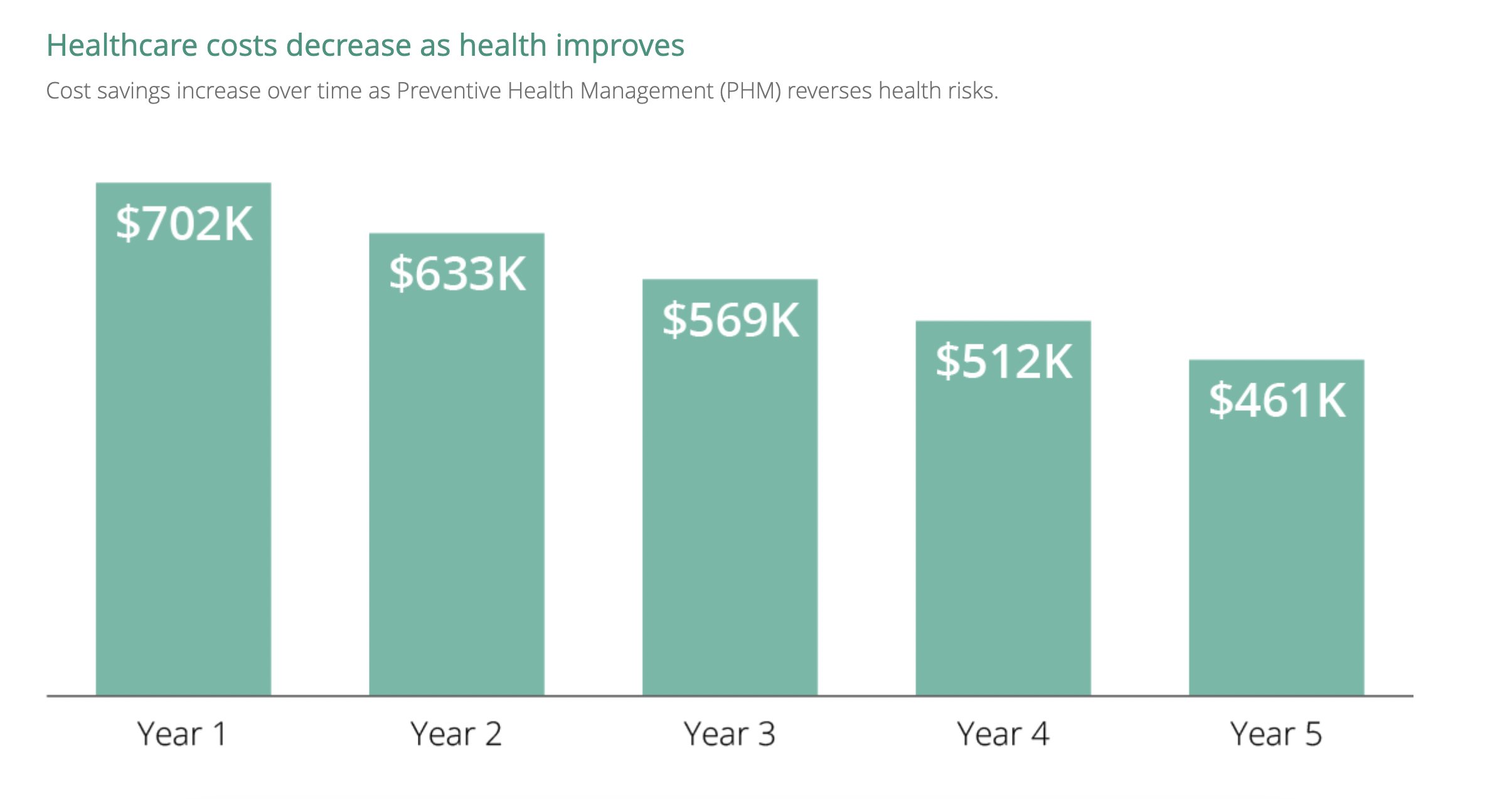 What would you say is your competitive edge?
The thing that we do that nobody else in the country does is achieve 96% participation in annual health screenings. We're getting 96% of the blood data and 100% of the claims data. Between those two, we're able to identify most risks early and proactively engage with our members to work with them on their health journey. I don't know anybody else that has access to that sort of preventive health insight so it's definitely our competitive edge, and I hope will become the norm in the future. It doesn't make sense for people to wait until they're really sick resulting in big claims. It's like finding out about cancer at its earliest stage. With breast cancer, people experience a 99% five-year survival rate at stage one. Recovery rates drop significantly as you get into later stages.
What's it like working at BeniComp?
We are highly innovative. We have a team of Intrapreneurs – that's what we call them – where we empower people to think outside of the box and find creative solutions. It's not a concern that people come to us from outside our industry. In fact, most people we tend to hire are outside of it. Healthcare is broken. Bringing people who are already from a broken system can result in doing things the same way which doesn't make a whole lot of sense. People we hire also tend to organically move around in the business and end up in completely different divisions than where they started.
I think that's because we're very open to allowing people to join, learn, and then recognize issues that can be solved. They can figure out the things that inspire them, and we can move them to those projects if they make sense for the business. That's part of the culture. We work hard and we work fast. It's a performance culture, for sure. But it's an inspired culture because we all believe in our vision. It's amazing to watch people start at an entry-level position, get into the weeds of one division, and then get into the weeds of another division. Next thing you know, they become a subject matter expert in all areas of the business. They naturally grow into leaders within the company, and they recognize how the things they are doing might affect other divisions because they've been there before. It's happened several times inside of our company. It's probably one of the more powerful things that we do. I think employees appreciate that.
Can you talk about some of the major challenges you faced in growing your company?
The first thing that I would tell you is when I came into the business, we were almost 100% paper, and it was unbelievably manual and tedious. The team started to chip away at several different areas of the business and created about 90% operational efficiency. An example was a financial process that took nine people and 147 hours per week and now takes one person two minutes to complete the task. It was a very big challenge taking a 55-year-old company and completely changing things internally, across every division. You're not well-loved coming in and completely disrupting an operational division. We made it through all these changes, and now, nobody would ever go back.
More recently, in the past year, we launched a few products and collectively grew by 43%. That was definitely a challenge; to grow that quickly and to hire more people so fast. Anytime you launch new products, you assume that you know most of what's going on and then you find out that there are 100 things every week that you didn't think of. So, to quickly build and adapt, was challenging. But, in the end, all of it is very rewarding.
We're going up against some massive companies that are ripe for disruption. It reminds me in some ways of Tesla going up against the automobile industry – now everybody's switching to electric. It's the same thing in health care. It is one of the industries that everybody knows we need to change. It has caused so much heartache for companies who have had to choose between a bad health plan and a worse one. Battling the stigma that everything needs to be the way that it's always been is tough. We're starting to see things really take off and people are recognizing that change is happening.