What is your work structure like?
At this point, we have a hybrid structure. Of course, our manufacturing and support staff are in-person full-time, but a lot of our front office is doing a few days per week in the office and a few days remote. That seems to be working really well for us. After the changes brought on by COVID, some of our team didn't want to come back in-person full-time, but they still wanted to be together at times. So, the hybrid model has been a good fit.
What are some of the challenges you've faced while growing your business?
Of course, the pandemic created a host of challenges for everyone. We were still able to grow and perform during the pandemic, and 2020 was a record year for us, although probably not to the extent it would have been if we weren't facing unprecedented challenges and disruptions. More recently, like many of our peers, the supply chain has been very challenging. Increasing scarcity in supply, the rising cost of materials, a tightening labor market – those have all been issues we have had to stay up against. However, with elongated planning cycles, strong supplier relationships and terrific collaboration between our sales and operations teams, our on-time shipments to standard lead time remain above 95%.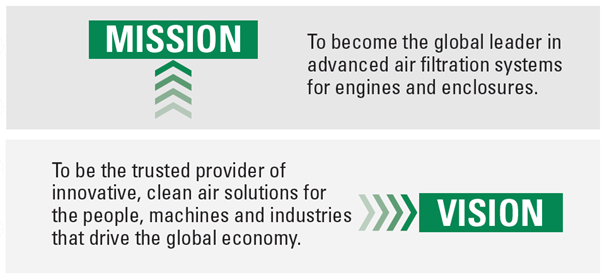 You had to not have been at Sy-Klone long before COVID hit, how did you continue to lead in your new role?
I was at Sy-Klone for less than four months when COVID happened. While there were some things in my background that were helpful to the situation, nothing that I've done prepared me for a global pandemic. One helpful item was my experience in a railroad environment, where safety is a paramount focus, yet operations must continue through myriad challenges. COVID was similar in having to figure out, how do you keep your people safe when halting operations is not an option?
Another helpful practice was providing a lot of communication in times of uncertainty. Even if we didn't have all the answers – and we didn't, especially early on – we gave frequent updates and tried to help people understand what was happening. One silver lining of the rapid onset of COVID is that it served as a catalyst to force us to get modern overnight with respect to accommodating a remote workforce and using remote collaboration tools; Sy-Klone was a little bit behind the times in its receptivity to a remote workforce prior to COVID.
What are some of the goals you have for the company?
Right now, we're building a lot of momentum, which is exciting. My focus coming in, and remains, to scale the business in a managed way. We're investing in people, processes, and infrastructure. The talent development side is especially fun, as it's creating opportunities for Sy-Klone employees. In terms of where we're going, the business is going to continue to grow aggressively. But along the way, the Company's impact and our brand should become much more prominent. Right now, Sy-Klone is not a household name, even in Jacksonville, and we are starting to develop an identity that is more meaningful. That'll be great for employees and it's a good thing for Jacksonville's advanced manufacturing segment as well.
Do you have a proudest moment as CEO?
I would say my proudest moments are when I'm watching our team members learn to collaborate through challenges. Those moments are really gratifying. That's not necessarily a native skill for people to think, when there's a roadblock, how do we come together to solve the problem? That is something we have worked a lot on during the time that I've been here. I continue to see more and more success stories where we face challenges, and win together. The team is living the values that we're putting forth and that's exciting to see.
What does it mean to be selected as an honoree this year?
It's a great honor. We're really proud and excited about it. The recognition helps us share our story. The Company has been around for 35 years, but we're really just starting our major chapter of growth. It's been great to share in the recognition with a number of other companies that are doing great things in Florida.
Is there anyone you'd like to thank?
I'm proud of our team and want to thank them for not only the results that they are generating but also how they are going about creating those results and helping Sy-Klone succeed. Our employees see the potential of our products and our company and are working towards achieving that potential every day.