What sets you apart from other companies in your market?
Our sauces, dressings, and condiments are clean on the inside and clean on the outside. If you walk down the sauce aisle in the grocery store, there's so much clutter. It's a product polluted world. The packaging and the ingredients don't scream to be fresh, organic, or natural. That's why we like to say we're clean on the outside and clean on the inside, exactly as Mama would make it!    
Yo Mama's Pasta Sauces are crafted using fresh tomatoes, fresh basil, fresh onions, and fresh garlic. There's no added sugar, which is a big seller for low-carb customers. All items are Keto and Paleo certified, as well. Our items also have 60% lower sodium than other competitors. So many brands pump their items with excess sodium and sugar as a preservative. We chose an alternative route of clean and natural processing with no preservatives, no artificial colors, no artificial fillers, and no GMOs. Most of the sauces out there have 600 or 700 grams of sodium and we have 125mg per half cup.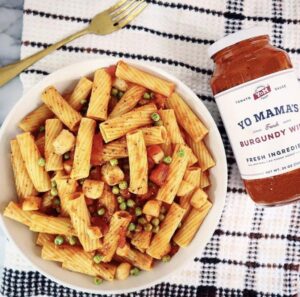 "All great things happen around a shared table."
What were some of the challenges you faced while growing yourbusiness?
Our biggest challenge upfront was finding a manufacturer who would produce items without adding preservatives. Making products without preservatives makes them expensive to produce. We had a pinnacle moment early on when our costs were way too high and the only way, we could combat high production costs and scale was to start sourcing things that weren't as fresh or weren't as good. However, compromising quality was never an option. That would make us just like everyone else! Therefore, our only true choice was to grow, grow, and grow. We were able to overcome the production costs by producing more, building accounts, and deepening our supplier relationships.
As we kept building supplier relationships, we grew into major retailers and then our sales grew online. We've been Amazon's #1 best-selling pasta sauce for the past three years, and that's been an important channel to growing our customer base and building the brand nationally. It has also been a great learning experience, filled with many uphill battles and challenges.
Can you share what your strategy for growth was in the beginning?
Start small, think big, and scale quickly as a great Florida born entrepreneur says (Sara Blakely). I followed that approach when building our brand and still follow it today. My strategy was to go door to door to all the local stores and learn the ins and outs of the retail business – who were the
distributors, who were the main buyers, and how could we scale into the accounts? Many buyers gave us a chance and many did not. The early days were challenging. There were many miles and sleepless nights. You learn how expensive it is to grow a brand – you have to be able to market your product in the store and support it through trade spending to drive velocity and reach target sales numbers.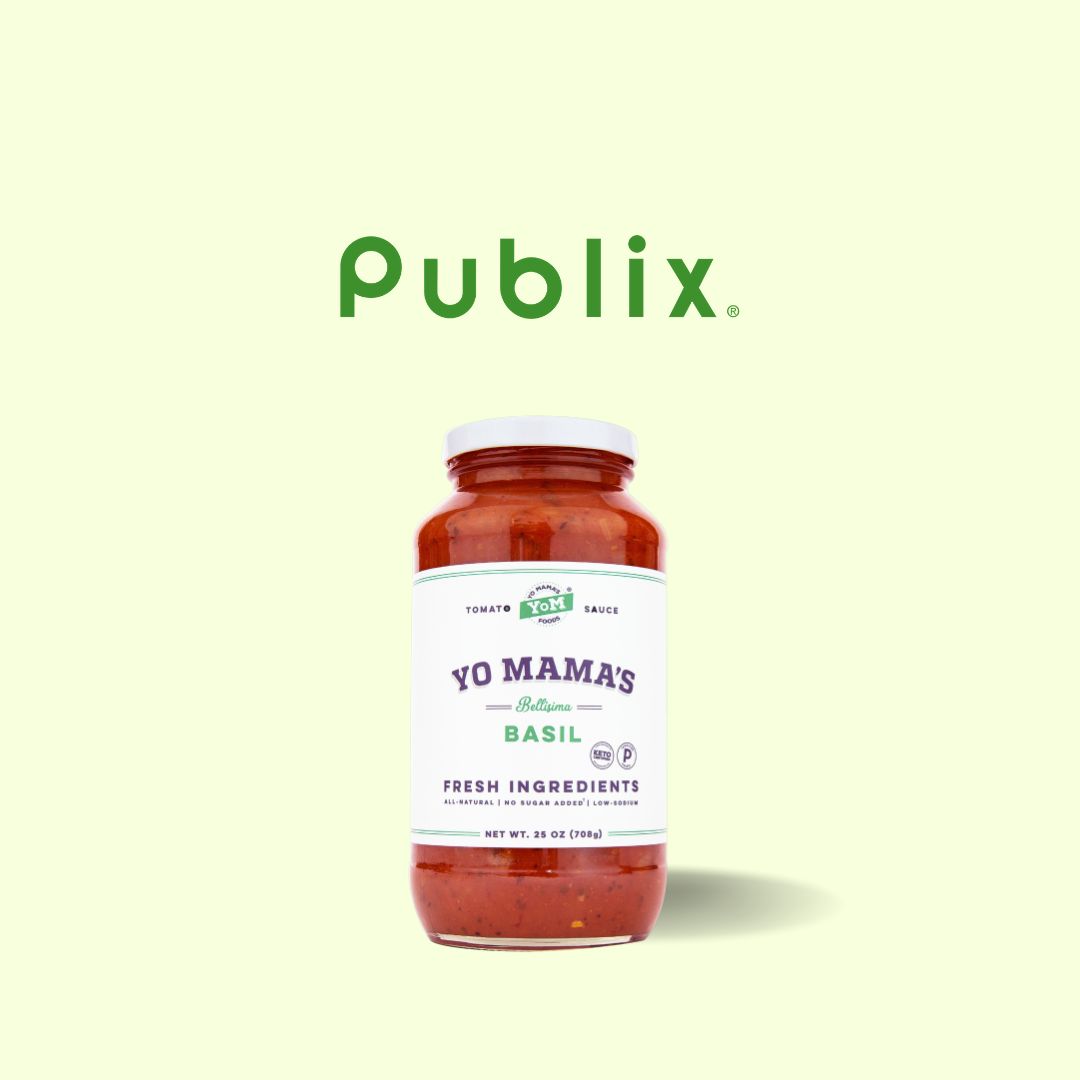 The truth is, you have to put in the work. I still work 7 days a week and 110 hours. People call it "luck," I call it W-O-R-K. The harder I've worked, the more we've focused and been able to reach goals. You have to get comfortable with not having any balance for awhile. If you want to build something great, it's important to work it with your full heart.
What are some of the goals you have for your company?
A short-term goal for us is to focus on making our supply chain as resilient as we can during these turbulent times. Shipping, ingredient sourcing, and locking in contracts is challenging right now and shipping prices are up 30-50%. We want to be sure operations are run as effectively and efficiently as possible to keep production moving and sales growing
As for big picture goals, we plan on growing our retail footprint in Big Box Retailers like Costco, Sams, and BJs. Additionally, we plan on growing our international business. We currently ship to Canada, Mexico, the UK, South Korea, and Hong Kong. International sales account for about 2% of gross sales. Over the next few years, we'd like to make that number 20%.
What about your company culture? What is it like working at Yo Mama's Foods?
As I've been told by my mentors, culture eats strategy for breakfast. Culture is important to our company and to me personally. We're a young company and our office has a startup vibe to it. It's always "day one." We are small and nimble, can adapt to change quickly, and can jump on opportunities. Our team does a lot of events together outside of work like team yoga or volunteering in the community. We also do fun things like water balloon fights or themed dress days. Anything we can do to generate laughter or to get people to have fun. We have an on-campus gym here which has been loved by the employees, as well.
We also give our employees a company-paid holiday on their birthday. It's been fun for everyone to be able to celebrate their birthdays by celebrating themselves and their personal growth. Our warehouse is an old school building from 1949 that we moved into in 2019. We don't have cubicles or fluorescent lighting, it's an open-concept office. It looks like an old ship, with big pine floors. The space is a comfortable work environment, which aligns with how we approach our work, our products, and the message that we try to convey to customers – building those special memories around the table is why we're in business.
Do you have a proudest moment as CEO?
One of the proudest moments for me was when we were ranked as Amazon's best-seller when we were only operating out of a small, 300 square foot storage unit. Being named an Amazon best-selling product gave us the confidence to boost our sales and keep on pushing towards retail.
Another proud moment for me was when we could start to afford to build a team – marketing, operations, warehouse, and finance. It was a big moment for us to be able to bring in other people who share our mission and see our vision.
And lastly, one of my proudest moments for our company has been working with Walmart. We launched into Walmart in June of this year. They challenge us to become a better business since they're strict with their OTIF requirements and with all metrics for suppliers. Walmart has pushed us to run our operations as a much better ship.
What does it mean to be selected as a GrowFL Florida Companies to Watch Honoree this year?
It's a wonderful honor to be selected. There are so many components, people, and processes that go into everything that we build. . From the label we design to where we source our glass, where our caps come from, to where the tomatoes come from and how the items land on the shelf. People only see the end result, but they don't see all of the work that goes into building something with great value. It's not just sauce to us, it's a moment of joy and connection that we are creating for people all across the world. It's wonderful to be honored for what our business is doing as a team, it really does take a village.
Is there anyone you'd like to thank?
Absolutely. I would love to thank my parents. They have supported me and helped me tremendously throughout this whole crazy entrepreneurial journey. I would also like to thank our amazing and creative team at Yo Mama's Foods and our suppliers and manufacturing partners. Without them, we wouldn't have any company, or loyal customers. They are the engine that makes all of our visions come to life.