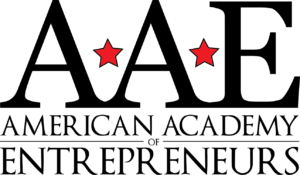 This month, GrowFL launches the application process to identify the second cohort to be selected for the American Academy of Entrepreneurs, a mentoring program created by the Edward Lowe Foundation to accelerate second-stage business success. Hosted by GrowFL and supported by the Florida High Tech Corridor Council, and Standkowski Advanced Strategies, the program will kick-off on January 21, 2021, with a select group of second-stage business owners who will benefit from mentoring by experienced entrepreneurs, business management education, and leadership development opportunities, and more.
America is built on the backs of entrepreneurs. If successful entrepreneurs band together to work collectively, they will make a powerful investment in the future of America.
Edward Lowe was a passionate supporter of entrepreneurship and its role in a robust U.S. economy. As the inventor of Kitty Litter, the country's first cat-box-filler, Lowe understood firsthand the obstacles entrepreneurs faced and he wanted to make the entrepreneurial journey of others easier than it had been for him. He and his wife, Darlene Lowe, launched the Edward Lowe Foundation in 1985 to provide entrepreneurs with greater support and resources. The American Academy of Entrepreneurs is a continuation of Lowe's efforts to ensure the success of second-stage businesses, a significant source of job creation for the nation's economy.
Mentees who participate in the program hosted by GrowFL will connect with other established business owners, grow their network, gain a sounding board for business issues and avoid the obstacles others have faced.
There are two phases to the AAE program:
Mandatory Orientation Meeting: January 21, 2021, 1pm – 2pm