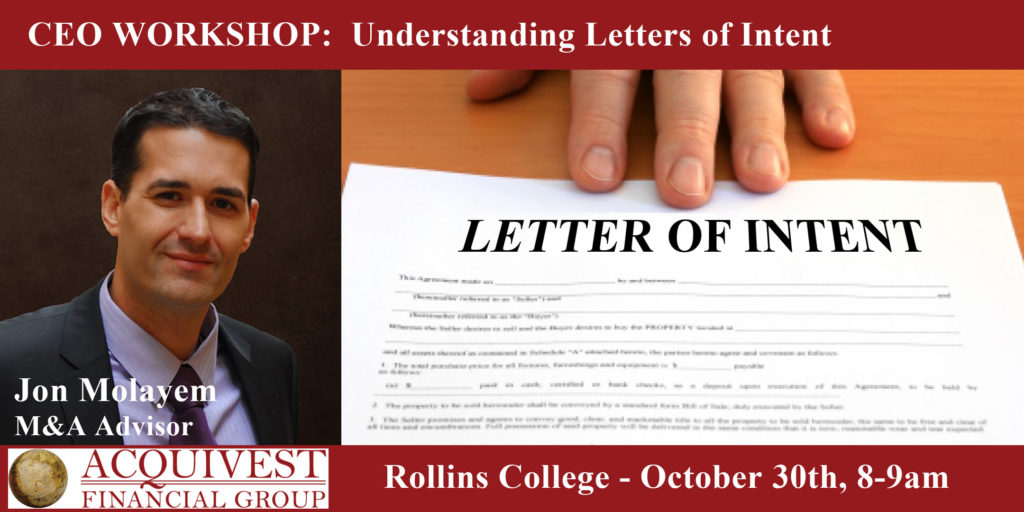 CEO Workshop: Understanding Letters of Intent – Hosted by ACQUIVEST, Financial Group
When a company receives a Letter of Intent (LOI), unsolicited or otherwise, it is very common for Ownership/Management to feel somewhat deficient in comprehending the opportunity presented before them. Mismanagement of LOIs is commonplace; a hasty response can leave money on the table or defer problems, ultimately consuming time and money, while analysis paralysis can lead to a missed opportunity altogether.
A well-structured, clearly understood and accepted LOI goes a long way to getting a deal through to the finish line. While there are never two LOIs that are the same, there often exist common elements utilized that can help a recipient make sense of the perceived risk/reward scenario. This workshop will go over:
· Common Structures and Language
· Identifying Core Elements Needed to Process the Offer
· Common Tricks Employed, Intentional Omissions
· Tips on How to Respond
Meet the Speaker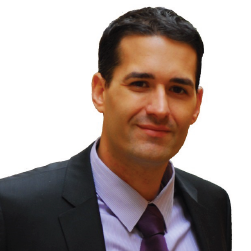 For 15 years, Jon has led the way in Central Florida for Lower Middle Market Sell-Side M&A Advisory. Jon has reviewed and aggressively negotiated hundreds of LOIs with buyers of varying levels of sophistication, ranging from affluent individuals to private equity firms to public companies, across many industries.
Jon carefully teeters around the limits of what is possible in a negotiation, while looking after all aspects of a client's best interests. Just as relevant, Jon is able to identify many of the common tricks and potential pitfalls, saving business owners wasted expense and wasted time.
ACQUIVEST advises family businesses, entrepreneurs, and executive teams on how to buy, finance, value, grow and ultimately sell their business. Focused on sell-side advisory, typical transactions fall between $2MM – $75MM, with highest proficiency in working with building products, business services, software, manufacturing/distribution, and logistics.