OBJECTIVE
In this Webinar you will gain a greater understanding of how lenders and private equity groups view risk in privately held companies. While growing revenue and profits are important, high risk profiles negatively impact a company's ability to borrow and the price and terms received when selling.
During this webinar you will learn:
What areas of the business generally cause the most risk from the perspective of lender's and private equity groups
How risk impacts a lender's decision and value of the business
How to get the best financing terms
Steps to take now, and over the next 1, 2 and 3 years before an internal transfer of ownership or sale of your company
---
Meet Chuck Owston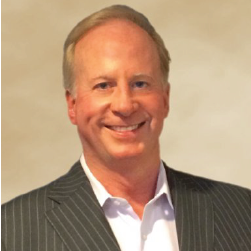 Prior to forming Florida Capital Advisors, Chuck served as President of Florida Capital Bank, N.A. from 2010-2014. He spent 21 years with Wachovia Bank (now a Wells Fargo Company) where he advised shareholders of middle market companies. Chuck has a Bachelor's of Science in Finance and is a Certified Merger & Acquisition Advisor (CM&AA), granted by the Alliance of Merger & Acquisition Advisors. Additionally, he holds the Certified Exit Planning Advisor (CEPA) designation through the Exit Planning Institute. He is experienced in raising private capital, corporate restructuring, financing M&A transactions, divesting of non-strategic assets and operating a privately held company.