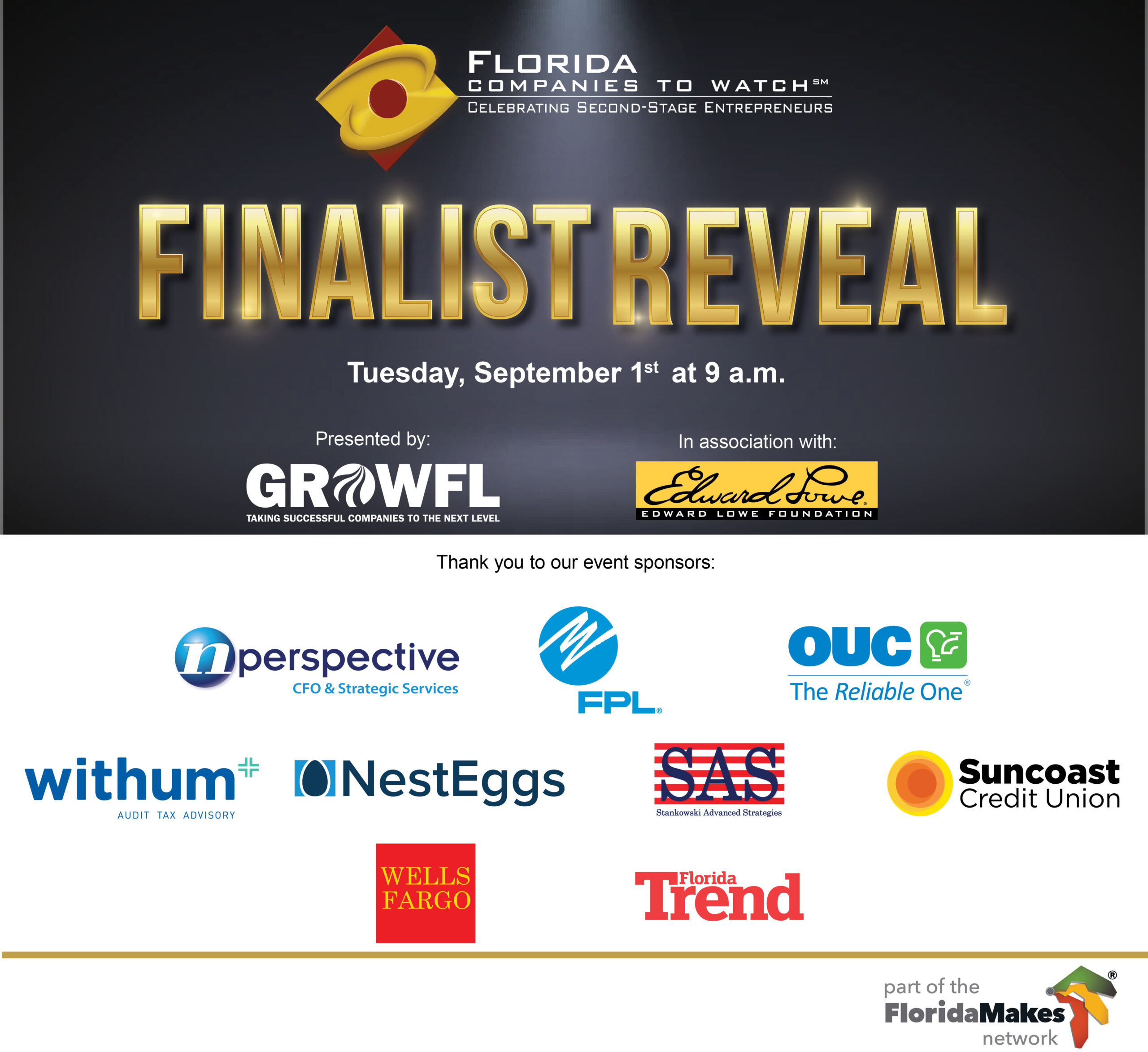 Join us for the LIVE reveal of the 2020 GrowFL Florida Companies to Watch Finalists!
GrowFL Florida Companies to Watch celebrates growing second-stage companies headquartered in Florida. Companies to Watch was developed by the Edward Lowe Foundation as a unique way to recognize and honor second-stage companies that demonstrate high performance in the marketplace with innovative strategies and processes, making them "worth watching."
The finalists were selected from more than 400 nominations and represent industries and businesses from throughout Florida. During these unprecedented times, GrowFL is proud to support and celebrate these amazing companies and the entrepreneurs and people who have worked to build them.
Presented by GrowFL, in association with Edward Lowe Foundation, Florida Companies to Watch is an awards program like no other.
Tune in to find out who has been selected!