Learn how to change your sales approach in response to changing markets and buyer behaviors and how to identify new opportunities that will help you position your company for a meaningful recovery in the second half of 2020.
You'll learn:
What a sales pivot plan is and how to develop one for your company
How to take the pulse of your customers and competition
How to identify new sales opportunities that will help you rebuild your sales pipeline.
WATCH THE WEBINAR ON-DEMAND HERE.
Rebuilding Your Sales Pipeline – How To Develop Your Sales Pivot Plan
Meet the Presenter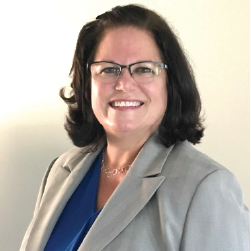 Sales Advisors of Florida is a sales consulting company that helps business owners develop a pro-actives sales approach that leads to sustainable revenue growth. We offer sales optimization, strategy, leadership and training. We don't tell you what to do – we do the work for you.
Kelly Hill, CEO, is a sales optimization expert with years of both selling and buying experience. She is a avid supporter of GrowFL, The Edward Lowe Foundation and FloridaMakes.