Working from home is here to stay. Are your job descriptions and policies updated to include your remote workforce? In this webinar, we will address the steps to follow for mitigating risks when employees are working remotely.
How do you determine which employees can work from home, and those who can't work from home? Deciding who works from home might be setting your company up for a discrimination charge if you are not doing this right. This webinar will provide steps for you to follow to create equitable work at home arrangements.
Employee health and wellness programs are essential during COVID-19. Learn how to maintain confidential employee health information and ensure you are not violating confidential, sensitive, and personal identifying/information (PII) laws.
Finally, hear the latest COVID-19 quarantine/isolation rules, most-up-to-date CDC & Florida Department of Health recommendations, and how to use this information to create user-friendly policies and procedures.
Meet the Presenter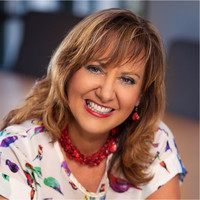 Ann Beecham is a Senior HR Consultant at Newland Associates. Ann has over 15 years in the human resources field. Ann is also an adjunct instructor for Valencia College's School of Continuing Education, providing customized professional development to executive and emerging leaders in Central Florida's businesses and public safety agencies. At Newland Associates, Ann provides a broad range of HR Advisory services to businesses, including: disaster preparedness, contingency, and business continuity plans; updating policies and procedures; workplace investigations; total rewards and compensation studies; talent/performance management; professional development & training; succession planning; organizational change and design; strategies and plans for diversity and inclusion; and teambuilding & leadership coaching.
Ann served as the Director of HR for the Early Learning Coalition of Brevard and the Chief Administrative/Talent Officer for CareerSource Central Florida; in both roles she built human resources systems from the ground up, establishing the organization culture by integrating employment law and compliance with talent strategies and company values. She has an MBA with a concentration in Human Capital Development and has completed the coursework for her PhD in Organizational Psychology. Ann is driven by helping companies define and achieve their Human Capital goals, with the ultimate objective of seeing businesses and their people grow.