OBJECTIVE: How Economic Development Organizations Can Help Your Business Grow
Enterprise Florida is the state's principal economic development agency, focusing on creating jobs and diversifying the state's economy. This webinar will give an overview of Enterprise Florida's tools and resources to help businesses grow. These tools will be geared towards businesses looking to expand their Florida footprint, train new or existing employees, export to new international markets, and access capital through Florida Opportunity Fund.
---
Meet Diana Mercas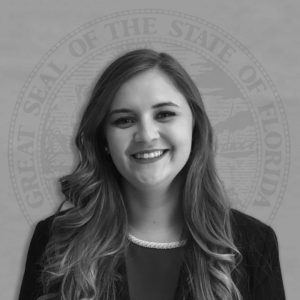 Diana Mercas serves as Business Development Manager at Enterprise Florida. She oversees the development and growth of the life science industry in the state by assisting companies with their relocation and expansion goals. Other duties include promoting Florida's favorable tax climate in domestic and international trade shows, managing and coordinating brownfield redevelopment projects, and managing relationships with key players in the life science ecosystem. Diana's project management experience stems from her role as Business Development Associate, during which she worked projects in the manufacturing industry, conducted research and analysis for information requests, and compiled proposals for clients across various industries. Diana obtained her Bachelor of Science in Economics and International Affairs, and Master of Science in Applied Economics from Florida State University. She was born in Romania and speaks three languages.