Congress passed the SECURE ACT in 2019 and in so doing created a 401k vehicle, called a Pooled Employer Plan. These new Pooled Plans went live on January 1st, 2021 and are more affordable, less confusing, and less risky for small businesses than traditional 401k plans. This webinar will give the who, what, when, and how for you to better understand the future of 401k.
Meet the Speaker: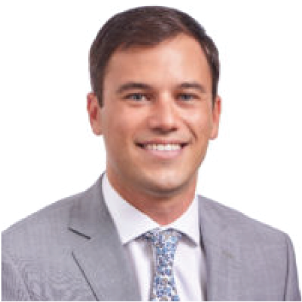 Alex Jenkins joined NestEggs as they rounded out their second-generation leadership team and has been tasked with all things business development. He is a Jacksonville native and a graduate of the University of Florida with strong roots in the community.
Alex brings seven years of experience from the Medical Device Industry where he sold at the Enterprise level for ZimmerBiomet's Surgical Division. In that role, Alex worked with physicians and hospital supply chains to grow market share in the North Florida, South Georgia and Central Texas regions.
While with his former employer, Alex's sales achievements earned him recognition in the Circle of Excellence, as well as President's Club six out of the seven of his years with the company. In addition, he was the recipient of the Veteran Leadership award in 2015 and became the youngest senior representative in the Surgical Division's history.
Alex is Series 65 licensed Investment Adviser Representative (IAR) and is a Certified Plan Fiduciary Adviser® (CPFA®). He is currently studying to become an Accredited Investment Fiduciary (AIF®). Alex enjoys spending time with his wife Allison, son Xander, and Rhodesian Ridgeback puppy, Leeu, on the weekends. The Jenkins are avid fans of the outdoors, live music and live in south Jacksonville Beach.