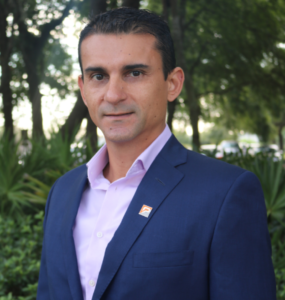 Meet the Speaker
Andre Uribe is the Executive Vice President of Sales and Marketing for Qualus Power Services, (Co-Founder of Power Grid Engineering). Uribe is responsible for developing business strategies tailored to market needs, while proactively initiating new partnerships and aligning business goals with company objectives. Serving as a brand ambassador, Uribe's vision is to lead the organization's strategic growth and expansion of its services lines and empower his team to continue building and maintaining long-lasting partnerships to make a positive impact in the power industry. Uribe's areas of expertise include business intelligence, strategic planning, account development and acquisition, sales and market analysis, corporate social responsibility and branding.
Value Creation, Start Now!
Most start-ups or second stage companies are not planning on selling, therefore, not preparing itself for an acquisition. That makes the difference between being purchased at a premium or at a discount when an acquisition does occur. This session will discuss the key components of value creation most private equity firms look for during the valuation of a company. Working towards creating value for your company not only makes your company more desirable, it also instills discipline you need to become a great business owner.