"Exit" is not a four-letter word.  How planning for the inevitable transition from your business will maximize value and odds of success.

Discussing the inevitable "exit" from your business is often a taboo subject. Owners conjure thoughts of death, taxes, family conflict, or life post-business.  Ironically, not having these conversations well before the transition is what causes problems.  OK … planning won't prevent death, but business continuity planning (Step 6) will ensure you still achieve your goals.
Effective exit/transition planning goes well beyond these topics and should be done 3-10 years ahead of the desired transition.  We will discuss the steps to planning, building a planning team, and what you can do to get started with each.
Step 1:  Determine your exit objectives. When?  How Much? To Whom?
Step 2:  Determine your business & personal financial resources.  How much do I have and how much do I need?
Step 3:  Build & preserve business value.  How do I build a valuable, sellable business?
Step 4:  Evaluate 3rd-party sale options.  What makes my company or industry attractive?  When is the best time to consider a sale?  How do I minimize taxes?
Step 5:  Evaluate inside-transfer options.  How can a poor employee or child buy my business if they have no money?
Step 6:  Business continuity planning. How can I achieve my goals even if I don't survive?
Step 7:  Personal wealth and estate planning.  What do I really need and how long will it last?  What's the best way to support a charity?
Whether you are 2 or 20 years into your business, the time to start this discussion is now.  Join us to discuss these important questions and more.
---
Meet the Presenter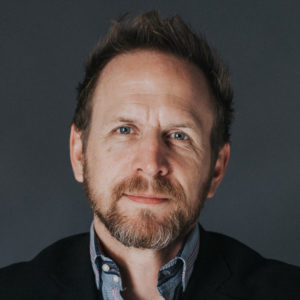 Kevin is a successful technology executive & entrepreneur who has founded, advised, and/or invested in a variety of companies in consumer electronics, medical technology, manufacturing, software development, real estate development, etc. Kevin is a strategy, growth, and transition advisor who works closely with business owners, executive teams, and investors in organizations to formulate and execute a plan to maximize their company's value and ultimately achieve a successful exit/transition that aligns with the owner's objectives.
Kevin received his BS & MS in Engineering and MBA from the University of Illinois. He is also a Certified Exit Planner (CExP), Licensed Business Intermediary, and an Adjunct Professor of Entrepreneurship at Embry-Riddle Aeronautical University. In 1995 Kevin co-founded Yesmail.com, an online e-marketing solutions company. He and his co-founders successfully navigated their company from startup to exit: building a strong senior management team, raising $9M in capital, taking the company public in 1999, and selling it to CMGI in 2000 for over $700M.