OBJECTIVE
As a Sales Engineer, Product Manager, National Sales Manager, Global Sales Manager and now Founder and Entrepreneur, David Carrier understand the importance of a solid sales process. In David's opinion, it's amazing how many businesses expect success without having a sales process in place. The act of developing and maintaining relationships, developing rapport and adding value is key to this process. As an avid pilot, David brings a simple method that has been taught at all flight schools and he has applied this method to his business with tremendous results. QuantumFlo is a technology company which specializes in the construction and application of automated pumping systems. Based in Sanford, FL and founded by David in 2007, the company has seen dramatic growth and garnered several National Awards for both product design and corporate leadership. A 2014 Florida Companies to Watch Alumni and winner of the prestigious Pumps & Systems Innovation Award, QuantumFlo continues to show leadership through Innovation, Management and Long-Term Strategic Growth.
---
Meet David P. Carrier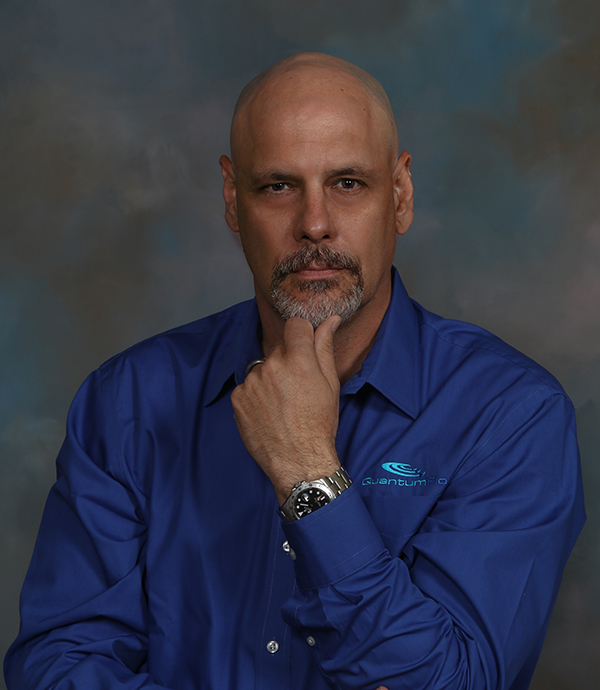 For the past 33 years, David Carrier has worked in the packaged pumping systems market. He started as an independent representative in 1984 calling on engineers and contractors while attending the University of South Florida. As one of the top sales agents in the country, he was asked to create and develop a packaged systems product line for a major pump manufacturer in 1992. After successfully deploying a national marketing and production organization, he served as global sales manager for a fire pump controls manufacturer in 1997 only to return to packaged systems production in 2001. He is the author of several publications regarding packaged pump systems, specializing in the application and promotion of variable speed pressure control. He spoke on behalf of variable speed design during the ASPE National Convention (EPE 2006) in Tampa, FL; Phoenix (ASPE Plumbing Exposition) 2016 and most recently, the 2017 ASPE Tech Symposium in Montreal, Canada. As one who understands and enjoys the market, David is the "hands-on" director for all engineering, sales and marketing of QuantumFlo, Inc. in addition to being its Chief Executive Officer.