OBJECTIVE
Targeted for CEO's of all industries where sales leadership and structure are not a core strength. We will address the sales challenges small and Mid-Size companies face that impede growth. Learn the top reasons why sales are not increasing as planned and actions that must be undertaken to create the foundation for dramatic sales growth.
---
Meet Brian Berkowitz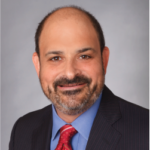 As an Outsourced VP of Sales located in South Florida, Brian specializes in building a Sales strategy and infrastructure that best aligns with the client's business goals.
Brian has more than 20 years of sales leadership experience and continues to transform sales teams through mentoring, strategic planning, and implementing sales tools that drive revenue growth. His multi-industry background has included building Sales and Business Development teams for small entrepreneurial businesses to large International corporations. He has driven double-digit sales growth throughout his career and served in leadership positions at the regional, national, and global level.
As an outsourced Fort Lauderdale area sales consultant and licensed Sales Xceleration Advisor, Brian will leverage the power of Sales Xceleration's proven sales growth and sales management systems to help small and medium-sized businesses increase sales and boost profits for sustainable sales performance.
Additional Sales Xceleration advisors are located throughout Florida:
Kelly Hill – Central / Western Florida
Mark Acevedo: Central / Northern Florida