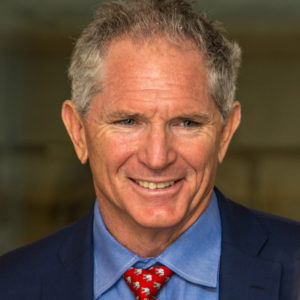 Ben Favret is President and Founder of Vestagen Protective Technologies, Inc. the creators of Vestex, the first and only apparel to earn the exclusive endorsement of the American Hospital Association as well as receive the Edison Award for Innovation and Innovation of the Year from Apparel Magazine. Ben has over 30 years of experience in Healthcare. He began his career at in the biotech/pharma world with Pfizer, Centocor, and Liposome and moved into physician services with Martix and OneOncology. In his career Ben has successfully launched multiple novel compounds and technology platforms focused in the areas of infectious diseases, transplantation and oncology leading to record sales, mergers and acquisitions.
With Vestagen, Ben recognized a new opportunity to deliver Active Barrier apparel fabrics designed specifically for the medical market, focusing on enhancing the safety of healthcare workers and patients. Through his efforts and the Vestagen research, the health systems and healthcare professionals across the world now have apparel that is proven to reduce body fluids and other contaminates while remaining comfortable.
Vestagen successfully landed venture capital investors to accelerate the growth of their Vestex active barrier health care worker apparel. Thinking they had reached the summit, Ben quickly realized the journey had just begun. Ben will discuss the lessons he has learned as Vestagen's growth began to accelerate and how the demands of leadership, strategy, customers, workforce and operations have evolved with growth.
Ben holds a BS from the University of Alabama. He is currently on the Malcomb Baldrige Board of Examiners, serves as Co-Chairman of the Leapfrog Group Partners Advisory Board as well as the ASTM Smart Textile Committee. Ben serves on the Nemours Children's Hospital Institutional Review Board and is an advisor to the International Safety Center. Previously, has served on the Board of Directors for the National Kidney Foundation, the YMCA of Central Florida and USA Water Ski. He also served on the United States Olympic Committee Athlete Advisory Council. Ben is a world-ranked slalom water skier, the author of two top selling books on water skiing and multiple research articles related to Vestagen. A father of 4 and married for 20 years, Ben and his family live in Windermere, FL.
Download Presentation