Everything You Need to Know About Private Equity – What is it?  When to consider bringing in private equity? Who is the best PE firm for my company? & Successes and Disasters
Founded in 2001, Palm Beach Capital Partners (PBC) is a private equity investment firm that partners with management teams in middle market buyouts, recapitalizations and growth equity investments. Since inception, PBC has made investments in 59 distinct companies (including co-investments).
Meet the Speaker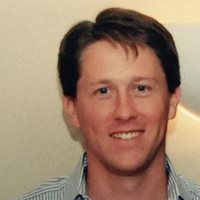 Mr. Ward is a Founder and Co-Managing General Partner of Palm Beach Capital. His primary responsibilities include, sourcing, structuring and negotiating investment transactions for the Firm. Post acquisition he works with portfolio companies on various operational and financial matters including add-on acquisitions, financings, expansion and growth initiatives, risk management, and strategic direction. Nate is a member of PBCP's Investment Committee and has served on the Board of Directors of more than fifteen former and current Palm Beach Capital portfolio companies. He has led investments for the firm in a variety of industries including, but not limited to, healthcare, business process outsourcers, aerospace, consumer products, logistics, and business to business services. Nate enjoys investing in and building businesses with his management teams.
Prior to founding Palm Beach Capital, Nate started his career as a corporate lender at Bank of America in Virginia and then as VP of Mergers and Acquisitions at Workflow Management in Florida. Nate holds an undergraduate Finance degree from James Madison University and a M.B.A. from the University of Richmond.