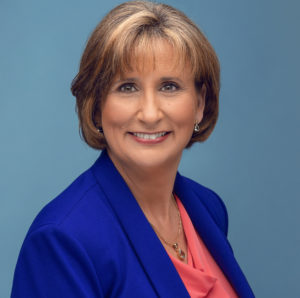 Julia MacGregor-Peralta, MS MBA, has over 25 years' experience in hands-on business management and growing companies from startup through growth stage. Currently, she is President and CEO of the venture-backed technology company, Global Safety Management (GSM), her 6th venture. Her businesses have ranged from a franchise in the education sector, to a translation company, to her current venture in the chemical and regulatory industry. She grew three of her companies to several million dollars in revenue, acquired a competitor and has been acquired. She has also gone through bankruptcy, which she shares openly. When asked why she is so candid, she says it is because failures, large and small, are part of the building blocks of success.
Julia is passionate about entrepreneurship and leadership, especially for women and minorities. She spends her free time mentoring other entrepreneurs, speaking and helping build the Tampa Ecosystem. Julia also has deep technical domain knowledge. She has over 20 years of experience in the chemical regulatory industry, with a focus on material safety and global compliance through technology. She is a recognized expert and speaker in the chemical regulatory compliance industry and the inventor of several patent-pending technologies. Julia has an MBA from University of Florida, an MS in Entrepreneurship and Applied Technologies from University of South Florida and she studied Operations Management at the University of Alabama.
---
The Growth CEO's Great Balancing Act: Raising Venture Capital while Building a World-Class Team
Which comes first: the funding or the talent? CEOs who have made it past the startup phase often struggle with how to attract the capital and the talent to propel their company to the next stage of growth. You have developed a differentiated product or service that answers a market demand, but perhaps you have exhausted many of the financial and people resources that got you to this point in time. How do you strike a balance between raising venture capital and building a world-class team, particularly when the two are dependent upon each other? Julia MacGregor-Peralta will discuss how Global Safety Management (GSM) has achieved a third round of funding and is taking the market by storm through determination, strategic vision and a team of visionary leaders.
* This is an exclusive event for CEO, Presidents and Business Owners of Second- Stage Business.