Applications will open in July for 2022 Program!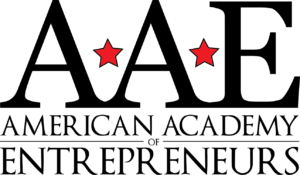 Breaking through your brick walls
The GrowFL American Academy of Entrepreneurs (AAE) is a unique mentoring program that pairs seasoned second-stage entrepreneurs with business owners who have entered second stage more recently. The goal is to share lessons learned, expand networks and accelerate growth.
Ed Lowe believed that entrepreneurs are the backbone of the American economy, and he often talked about the need to break through "brick walls," referring to the challenges that entrepreneurs face as they try to scale their businesses. Ed also believed that great things happen when entrepreneurs come together. "Many were the times I wished for a mentor," Ed wrote in his later years when sketching out ideas for his foundation and its programs. "A mentor to help me through those scary and challenging times. Someone who'd been there. Someone whose experience I could tap, to reassure me that I wasn't alone in my obsession."These guiding principles shape the AAE program.
Here's how it unfolds:
Retreat — The program kicks off with a three-day retreat. Designed to be highly interactive, this workshop looks at mentoring best practices, helps participants prepare for their six-month engagement and pairs up mentors and mentees.
Monthly calls — After the retreat, each mentor-mentee pair meets for six 90-minute Zoom calls.
Midpoint check-in — After the third set of meetings, mentors get together for a Zoom session to share best practices. Similarly, mentees participate in a virtual roundtable to share their progress toward goals or issues they may be facing.
Annual conference — All participants will be invited to Big Rock Valley, the foundation's 2,000-acre headquarters in Southwest Michigan, for an annual conference to celebrate their accomplishments.
An important part of the program is the caliber of participants, says Colleen Killen-Roberts, the foundation's vice president of entrepreneurship: "AAE mentors are incredibly talented and successful second-stage entrepreneurs who are paying it forward by donating their time to help others on their entrepreneurial journey."
Benefits for mentees:
Peer learning from business rockstars.
Grow your network and business.
Gain a sounding board for business issues.
Avoid pitfalls others have faced.
Benefits for mentors:
Opportunity to give back.
Grow your network and business.
Learn from other panel leaders.
Build your legacy.
Entrepreneurs' pledge
I will be ever mindful of the future.
I will have an active mind whether awake or asleep.
I will be a helping hand to myself and to others.
I will omit the word "impossible" from my vocabulary.
I will do my best to improve, not to improvise.
I will exert my energy toward growth and progress.
I will communicate with others in thought, word and deed.
I will maintain a healthy body and mind.
I will recognize the power of love.
I will follow the golden rule: Do unto others as you
would have them do unto you.
— Edward Lowe