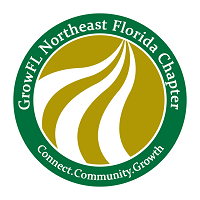 Firehouse: The Road to a Billion, presented by GrowFL Northeast Chapter & ACG North Florida
Meet Don Fox
Our guest speaker is the CEO of Firehouse Subs America, LLC, one of America's leading fast-casual restaurant brands. Under his leadership, the brand has grown to more than 1,170 restaurants in 46 states, Puerto Rico and Canada, and is recognized as one of the best franchises in the country.
Don is a respected speaker, commentator, and has received several accolades from the restaurant community. He was recognized byNation's Restaurant News as 2011's
Operator of the Year, has received the prestigious Silver Plate Award from the International Food Manufacturers Association (IFMA), and was recognized by FastCasual.com as the No.1 Executive in the fast-casual restaurant community to name a few. A truly dynamic leader, he is passionate about traveling to baseball games with his family, is a trumpeter, a historian, and published author of Patton's Vanguard, a book about the United States Army Fourth Armored Division.
Price to attend:
GrowFL member – $30
Non-member – $45