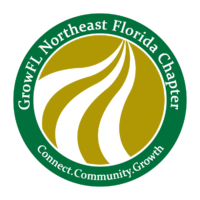 GrowFL Northeast Chapter Finalist Celebration

Join the GrowFL Northeast Florida Chapter as they host a celebration for the second-stage companies in their region selected as GrowFL Florida Companies to Watch Finalists!
GrowFL Florida Companies to Watch celebrates growing second-stage companies headquartered in Florida. Companies to Watch was developed by the Edward Lowe Foundation as a unique way to recognize and honor second-stage companies that demonstrate high performance in the marketplace with innovative strategies and processes, making them "worth watching." Presented by GrowFL, in association with Edward Lowe Foundation, Florida Companies to Watch is an awards program like no other.