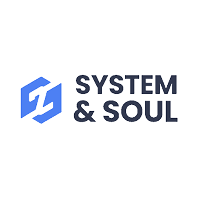 How Healthy is the Soul of your Company?
Who should attend?
This is an exclusive event for CEOs, presidents, owners, and c-level executives of second-stage companies. Second-stage growth companies have at least 6 employees and $750 thousand in revenue and possess the intent and desire to grow beyond second-stage.
---
Meet the Presenter:
Chris White
Executive Coaching with a 5x Start-Up Expert, Co-Founder and Head Coach of System & Soul
As a third-generation entrepreneur, Chris White grew up with a strong sense of vision and drive to build businesses with great impact. In his 25+ years of experience, Chris successfully built four companies but says his journey took a massive turning point when, at 44, he discovered his unique ability as a teacher and business coach. Now, he's expanded that journey. He's the co-founder of System & Soul, the only operating framework that combines the system and soul of your business to create breakthroughs.
He now passionately pursues radically candid conversations with a relentless drive to mastery (and plenty of fun along the way) as he coaches his clients through the System & Soul Framework. As co-founder and Head Coach, Chris has helped over 140 companies and hundreds of other coaches gain skills that transform their businesses on the path to breakthroughs.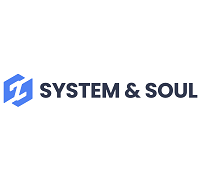 About System & Soul:
There's a big problem with the way businesses approach training and development. Often, the systems are trained in a vacuum. Metrics, org charts, and goals are created separately from the people and culture that are entrusted to run the system well. What's wrong with that? Well, plenty, but it boils down to a few hot spots for most business owners: confusion, chaos, and misalignment.
With a blind eye to the soul of the business, we're often left in the dark on why and who is going to get us on the other side of the mess.
So, we decided to approach training in a new way. System & Soul balances the development of systems and processes alongside the people and culture, the soul you put at the heart of what you do. System and Soul is the ONLY framework that combines the system and soul of your business to create breakthroughs. It is a balance of process and people. It's made up of six elements that are the backbone of proven, productive, and well-loved organizations everywhere.
---
Presented by