ArgoTrak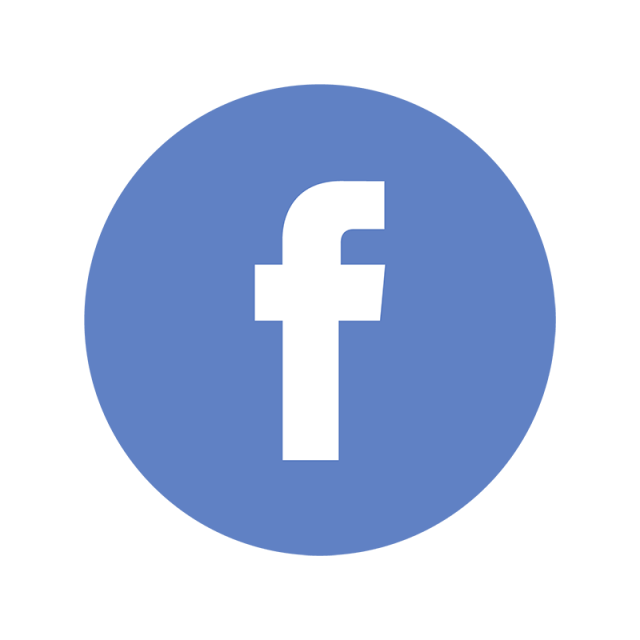 Join Us! Florida Companies to Watch Awards Celebration
February 9, 2019
Straz Center for the Performing Arts, Tampa, FL
Reception, Dinner & Awards: 6:00 p.m. – 9:00 p.m.
Individual Ticket: $150.00 each | Corporate 10 pack $1,400.00
RSVP by January 7, 2019
Impact
Jobs
14
75% Job Growth
2014-2018
Revenue
218%
Revenue Growth
2014-2018
About
ArgoTrak Tracks Anything, Anywhere, Anytime!!!
ArgoTrak is devoted to providing customers with high quality, cost effective GPS tracking solutions as well as connected camera solutions. Our cutting-edge technology can assist in monitoring and protecting vehicles, vessels, valuable assets, employees and loved ones. We pride ourselves on developing customized solutions to meet our customer's specific needs. ArgoTrak is family owned, Veteran owned and based entirely in the United States. Our commitment to customer service and old fashioned values set us apart in the industry!
ArgoTrak Celebrates Accomplishments While Remaining Steadfast On Future Growth
Originally from Rochester, NY, Jim Wheeler, President and Co-Founder of ArgoTrak and Army Veteran, moved from New York to Florida in 2003. After 13 years with The Eastman Kodak Company, Wheeler was ready for a warmer climate and, most importantly, saw the writing on the wall. The popularity of digital cameras, printed photography and related materials was trending in the wrong direction and Wheeler identified a new opportunity in a booming industry: the housing market. After the move, Wheeler spent six years with Centex Homes until March of 2009 when everything came to a grinding halt.
For the next few months, Wheeler kept busy by doing business development and sales for a company that provides GPS tracking software for various devices and industrial solutions. In June of 2009, an idea occurred to both Wheeler and his father, who was also living in Naples at the time, which would eventually lead to the incorporation of ArgoTrak.
"My dad was retired, but still kept busy working as a charter boat captain," Wheeler said. "After a day of fishing, we were at the marina when we overheard marina staff radioing to other charter captains about a boat they couldn't locate. My dad and I both looked at each other and thought the same thing, 'Let's put GPS on boats'. That's pretty much how it started. We named the business ArgoTrak after Jason and the Argonauts because they could always find their way home."
The original partners were Wheeler and his father. Wheeler shared that he was not immune to the fears and concerns of starting his own business, but that the opportunity to work with his father and the support from his loving wife and family gave him the courage to press on. Founded on the idea of providing GPS tracking and monitoring for the marine industry, Wheeler and his partner soon realized a need to expand into other industries. Wheeler shared some of the challenges they faced along the way and where the company ultimately landed.
"I had no intention of starting a business," he said. "I'm an engineer by training. I had to learn how to hire people, manage people and pretty much everything you need to know in order to run a business. When my father passed away in 2016, it was a rough time for me and the Argotrak family. We were co-operators so an immediate concern was finding someone fill his role. Now that we're growing we have new sets of challenges."
Maintaining a Competitive Advantage
Today, ArgoTrak, has revolutionized GPS tracking and monitoring by providing unique solutions for an array of applications including Fleet Vehicle Tracking, Marine Vessel Tracking, Equipment Monitoring, Personal Vehicle Tracking, Tracking Loved Ones, Hours of Service, connected cameras and Container, Cargo & Asset Tracking. Wheeler shared some of the projects they're working on and how ArgoTrak maintains its competitive advantage.
"Our customer base is extremely diverse," he said. "As such, we provide different solutions for many different types of customers. On the marine side, we work with rental boat companies and marinas to pinpoint boats and provide communication between the marinas. We partner with plumbing, HVAC and other service providers to install driving detectors to allow them to monitor their employees. It may seem very 'big brother', but it's really designed to improve profitability, reduce risk and reward employees that are doing what they're supposed to be doing. We work with the government, agriculture companies to monitor water and soil levels and just launched a commercial trailer program. Our costs have really come down over the years, allowing us to provide a quantifiable ROI that, in the past, we couldn't do. I believe our strong ROI, our ability to customize solutions, the fact that we don't require contracts and our belief in old-fashioned values like picking up the phone, providing exceptional customer support and operating as a small and nimble company is what gives us a competitive edge over much larger companies."
ArgoTrak is able to operate as a small and nimble company because of its size. They currently have nine full-time employees, but also operate a dealer model that effectively extends their reach. Of the nine employees that work in-house, half of them are family. The other half, as Wheeler shared, are treated like family. It's a fun environment with an office ping pong table and the occasional spur of the moment trip to the bowling alley.
Notable Community Support
 ArgoTrak is also extremely committed to giving back to the community. For several years they've been a title sponsor of the Collier County Distinguished Public Service Award, an award that recognizes outstanding contributions by First Responders. They've worked with the Red Cross and the North Naples Fire Department to install smoke detectors in houses. They participate in Make a Wish Walk-A-Thons and also work with a number of local 501(c)(3)s. They've provided equipment to St. Mathew's House, a homeless shelter in Collier County, and donated a GPS tracker to the Sonshine Academy after a bus was stolen.
What it Means to be a Florida Companies to Watch Honoree
 "It's obviously a huge honor, but it also serves as a reinforcement that we're doing the right thing and on the right path," he said. "It's also very meaningful for our team. Sometimes they're giving their all, to have someone other than me tell them they're doing great is really special. This really is a shared honor and one that, without God, my wife, my team and the support of the local business community, I wouldn't have been able to accomplish alone. In terms of why we were selected, I think we provide our customers with a unique value proposition. We also focus on delivering our solutions with old-fashioned values. It's simple really. We treat our customers as they should be treated."
Looking ahead, Wheeler is focused on growth in the government sector and working with the Department of Veteran Affairs. He'd also like to work more with county municipalities and the state government. According to Wheeler, ArgoTrak is in a good position, in terms of size and name recognition, to go after some of these bigger projects. Opportunities also exist with the proliferation of IOT, long range RFID and high-powered Bluetooth, many of which Wheeler and team are positioning themselves to take advantage of.
Advice for Aspiring Entrepreneurs
Wheeler offers up some great advice for aspiring entrepreneurs. "It's really a combination of things, some of which are tried and true pieces of advice," he said. "For me, I never planned to start a business. However, I can now say that if you have the passion to do it, there's nothing more rewarding than starting and running your own business. I always like to say, 'Listen to sage advice and ignore conventional wisdom'."