Admiral
Admiral Economic Impact
Jobs
19.5
290% Job Growth
2015-2020
Revenue
2,586%
Revenue Growth
2015-2020
About
Admiral is The Visitor Relationship Management Company, helping thousands of media publishers worldwide grow visitor relationships and revenue. Admiral powers adblock recovery, donations, paid subscriptions, email subscriptions, social growth, privacy consent and more for some of the largest sites in the world, including 3 of the 5 largest digital media networks: NBCUniversal, Viacom/CBSInteractive, and Hearst.
Admiral was founded by a serial entrepreneur team that previously helped grow music streaming service Grooveshark to reach over 100 million users worldwide. Admiral is backed by Mosley Ventures, Gulfshore Capital, Birchmere Ventures, New World Angels and Capitol Broadcasting Corporation; and has grown annual recurring revenue every quarter since their seed round in 2016.
Admiral's team is saving the free Internet, one publisher at a time; and looking for great talent, customers and partners passionate about building a vibrant, safe and sustainable Internet for our kids and grandkids.
---
Admiral was featured in this edition of our magazine! Check it out here.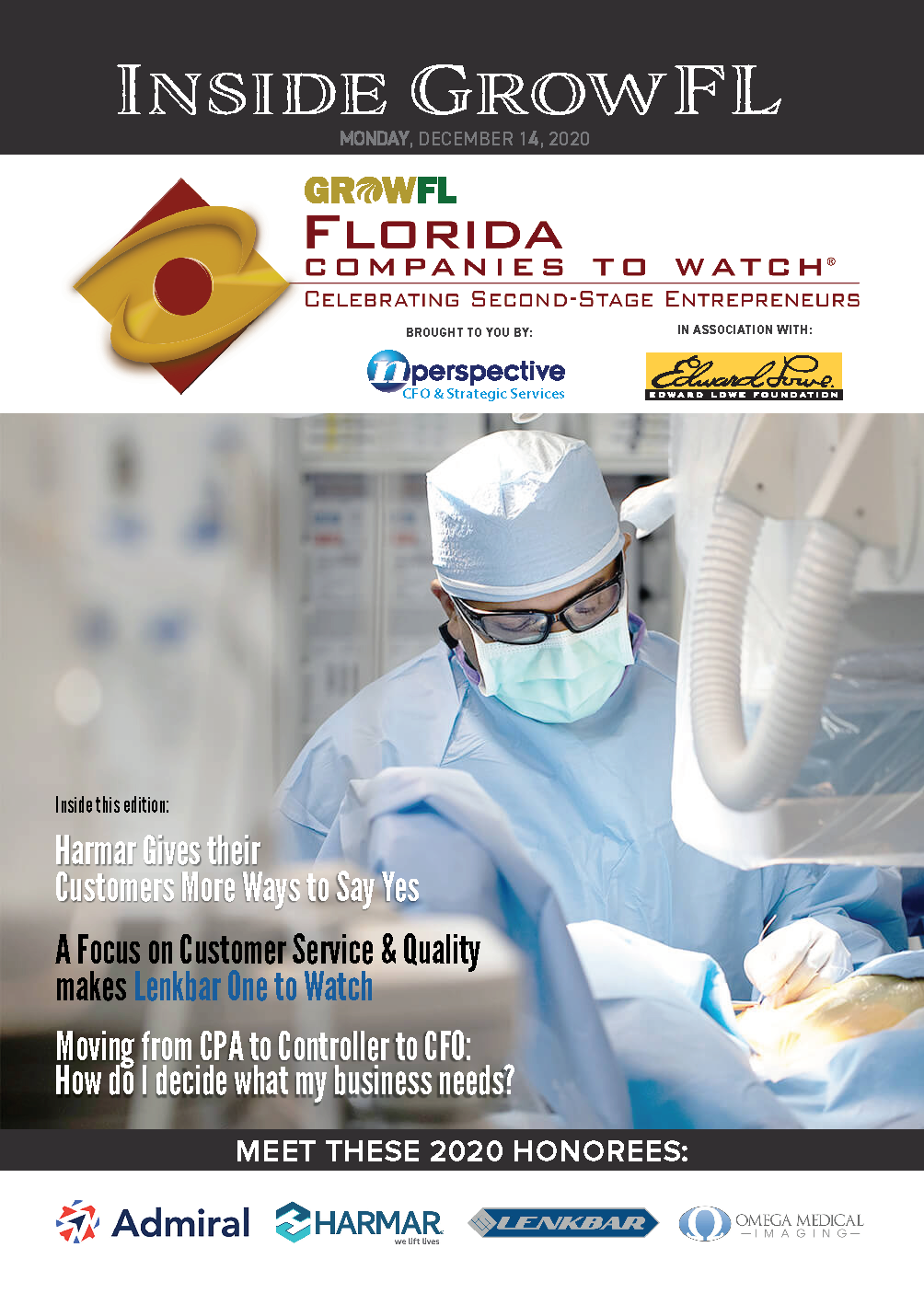 Admiral: On a Mission to Help Websites Build Relationships
What was the ah-ha moment that led to the idea of your company?
I was in venture capital for the last couple of decades, investing into early stage software and media companies. One of the last companies I backed was started here in Gainesville and it was called Grooveshark, which grew to be very large in the music streaming space. One of the things that was at the heart of Grooveshark was the relationship with the visitor – we didn't hide behind the website and shoot ads at people, we actually really cared about the user. During our Friday on-hands meetings, we'd call a random user just to talk to them and hear what they like about the site. That emphasis on the visitor relationship carried over and we spun out the core product team at Grooveshark to create Admiral.
We started because the main business model that funds all the content that we consume on the Internet relies on third-party ad targeting. Some call it surveillance marketing, where they use data to target you with ads. That whole model is crumbling before our eyes and as we move into the next decade of the Internet, a new model is going to be needed to fund all the great content that we consume on the Internet. Admiral believes that it's going to boil down to the relationship between the publisher who manages the website and the user.
Why is Visitor Relationship Management (VRM) important?
For the first couple decades of the Internet, publishers didn't need a relationship with the visitor. They could pump out content and attach ads to the content, and they had a business. But as we move into this next decade, which is much more privacy focused on the Internet, they're going to need that one-to-one relationship with visitors. VRM helps them establish that relationship with the visitor, whether that's an email relationship, a subscriber, a paid subscription relationship or if it's based around their preferred experience with ads. All that falls into what we call Visitor Relationship Management and it's going to be critical for funding content in the next decade.
What is Admiral's business strategy?
Admiral's strategy has three stages, the first being our founding stage which was to size and solve ad block losses. In stage two or our expansion stage, which we're in right now is Visitor Relationship Management (VRM). Now we move beyond the ad blockers where gain is maybe a quarter of visitors, to then doing things that build relationships with 100 percent of visitors.
Then there's stage three, what we call Internet Plus. What we see playing out over the next few years are more publishers trying to create those relationships with their visitors. Soon, visitors will be saying 'I only want to subscribe to my top five sites,' and they're going to look for a Spotify or Netflix type of subscription – paying a set monthly price and getting multiple sites, that's Internet Plus.
What is Admiral's competitive edge?
Admiral is lucky that we saw this relationship opportunity before any of our competitors. Essentially, each of our competitors can only do one piece of the visitor journey. We can manage the entire visitor journey, instead of only focusing on ad block or subscriptions or email collection. None of them go horizontal the way we do which is a very valuable competitive advantage that has only grown over time.
Secondly, being horizontal and the way we have built each of our modules, allows us to put things together better than anyone else. For example, just with subscriptions, the way we built our paid subscriptions sets it up for bundling very easily. Instead of one sports website, you might subscribe to a dozen sport websites and be put in one sport bundle. Most of our competition in subscriptions are not built in that way, they aren't built to put multiple sites into one bundle. That give us a leg up on our competition because we're already looking forward into our third stage of Internet Plus. Things like that are innovations that our competitors haven't caught up to yet.
What value does Admiral bring its customers?
Website operators often deal in very large numbers, getting millions of visitors to their website. It can cause them to think in terms of numbers and data points and these visitors are just stats that they're going to pump ads at. When we think about VRM, it's helping the website owner remember that this is a person you need to build a relationship with. Once they do, the website will end up with more revenue, content and even broader, the Internet will have a way to fund great content for our kids and grandkids.
For most of us, the nine out of ten websites we visit, we leave without developing a relationship with the website owner. Admiral changes that. Admiral helps those websites create some sort of relationship with each one of us. So then maybe you come back more often and that leads to a stronger business model to be able to fund their content into the future. Visitors actually enjoy one-to-one relationships but there hasn't been a platform, yet, which allows a website to build them. Admiral's VRM does exactly that.
We've had customers say its like found money and others say it has completely revolutionized their business. We have customers that before Admiral were having a hard time as a business and now we account for a third of their
entire revenue because they created direct relationships with their visitors.
---
Have any partnerships played a significant role in the success of Admiral?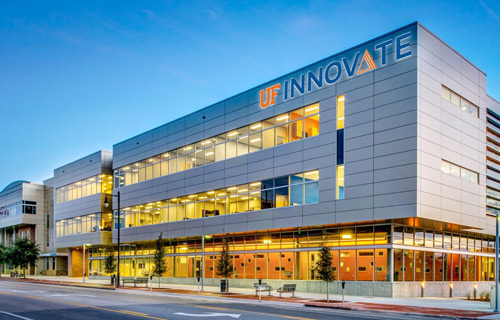 Admiral is largely University of Florida students and graduates. I myself got my engineering degree there back in the day, but even our younger talent has a heavy Gator connection. We started talking to the Innovation Hub, which was starting to help incubate new, young technology companies in the area. We have great offices here, great facilities and gained a talent pipeline being here. The students all have a growing interest in entrepreneurship, startups and software companies. It's a fantastic partnership.
---
Are there any challenges you're expecting to face as your company continues to grow?
As we continue to grow, we need to make sure we have a great talent pipeline. We've been lucky that we're still relatively small at about 20 employees. When we get to the point where we must hire five, 10 or 20 people at a time, we need to make sure as a company, we're prepared for the speed and processes that requires. I also think about the macro economy as we're coming off an election. As we roll into 2021,
if the macro economy has a significant shock, that can impact us because we're about growing revenue for publishers. Ultimately, if revenues shrink for publishers because the entire macro economy shrinks, that's going to impact our business. My hope is that because we're a Swiss army knife of new revenue, if publisher's revenue is challenged, they come to us and we can still benefit.
Longer term, I'd say there's a race between privacy and challenging the core business model of the entire Internet. If publishers don't adopt VRM fast enough, they'll simply go out of business. When Google Chrome has already said within two years they're getting rid of third-party cookies (the ability to target people with advertising), the value of advertising drops in half. That means websites will simply go out of business. The question is, will they make the transition to VRM and forming direct relationships fast enough to deal with this wave that is coming? It's going to impact not only their business but the core business model of the entire Internet.
How did COVID-19 impact Admiral?
Like all companies, COVID challenged us when it first started to come along, and we were definitely worried about what kind of impact it may have on our business. Luckily, what played out was that all media publishers became challenged themselves. Their revenue became challenged because they lost things like travel and sports advertisements. They started scrambling around wherever they could find revenue. In one sense our VRM was like a swiss army knife for new revenue for publishers.
We were tentative about what was going to happen during COVID, but in Q2 we actually had a record quarter that was 50% larger than any other quarter we've had. We came out of Q2 excited and then Q3 was even two times larger. We were in the right time with the right solution for media publishers that were trying to survive and thrive in a COVID world and it comes back to building relationships with their visitors that's sustainable. On one hand, it was a challenge because we went fully remote and we wanted to make sure we could still operate but it ultimately turned into an opportunity where we had the two largest quarters that we ever had as a company.
What does it mean to be selected as a GrowFL Florida Companies to Watch Honoree? Anyone you'd like to thank?
Being selected truly affirms that we're on the right track, that our mission of saving the free internet is a good mission and our team is doing the right thing. I'd like to thank our team; we wouldn't be anywhere without them. They're all committed to the mission of saving the free internet one publisher at a time, that's why we all get up in the morning and work late at night. I'd like to thank the Innovation Hub because they've been a great place to grow. They nominated us for this award and have always been looking out for us.
I also want to thank all our customers who believed in us when we were tiny and still believe in us. Our customers give us great ideas and they challenge us. We wouldn't be anywhere without our publishers believing in VRM, believing in Admiral and supporting our mission so our kids and grandkids can have vibrant content funded in a sustainable way.
Lastly, I can't miss GrowFL. Entrepreneurs, like us, appreciate getting a check on how we're doing. The fact that GrowFL would pick out Admiral as one of the top growth companies Florida means a lot to us. It means a lot to our team to know that the work we put in everyday is recognized by a group that cares as much as GrowFL.
What is your advice for aspiring entrepreneurs? 
Starting a company is not magic. There's no special thing you have to do other than take your idea and start to build it. Anyone can be an entrepreneur, but there are tons of people who have ideas and never act on them. Then there are a handful who actually take that step. My biggest piece of advice is to go and act, don't just talk about it. Take the next step and amazing things can happen.