Aventusoft, LLC
About
At Aventusoft, they want to democratize medical diagnostics by making high-value cardiac assessments available to everyone. Healthcare professionals and patients will no longer need bulky expensive equipment or rely on specially trained providers. Instead, cardiopulmonary dysfunction can be now diagnosed and managed, instantly, securely and effectively in a cost efficient manner.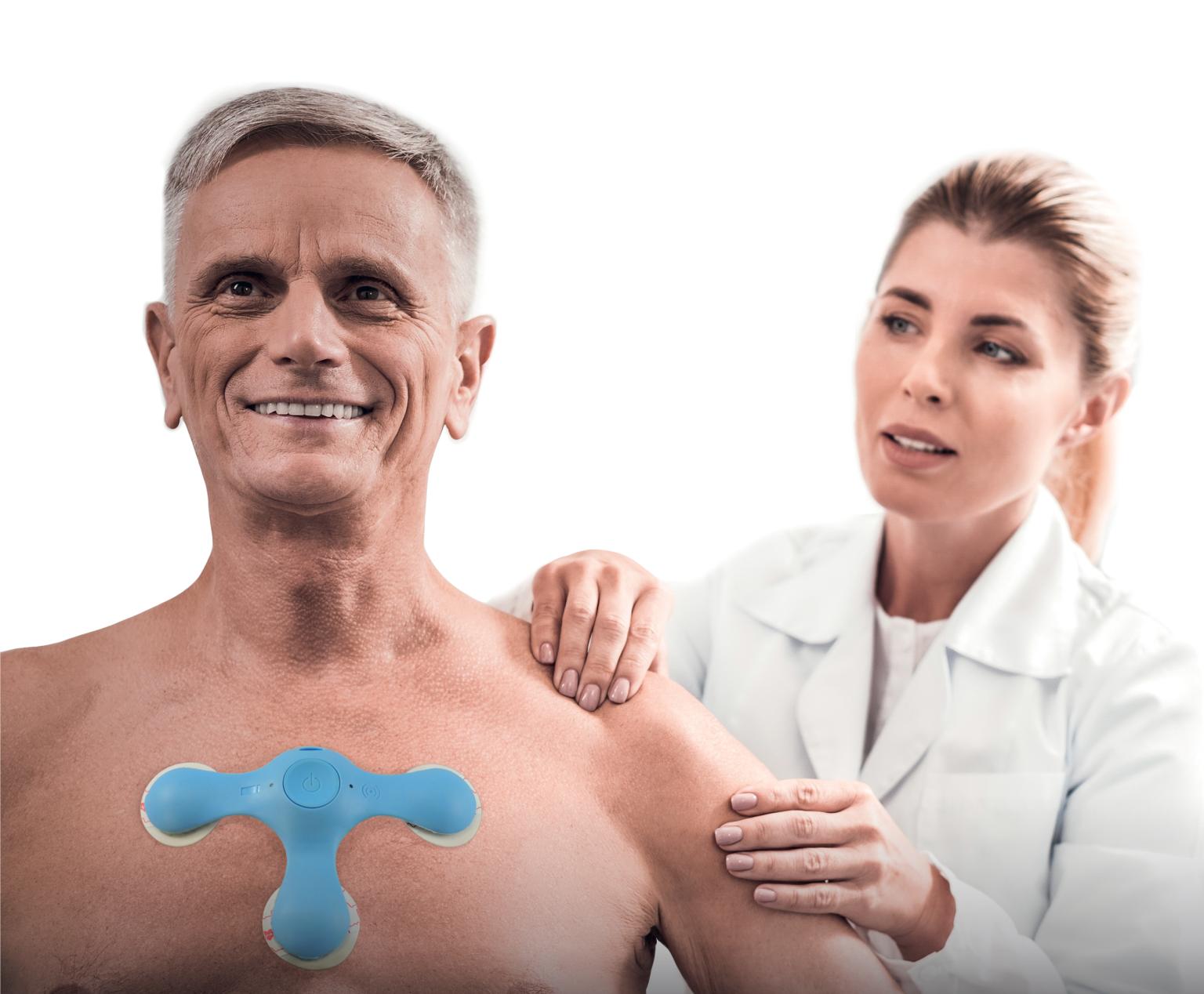 Meet Aventusoft, LLC
What led you to your entrepreneurial journey?
Life threw me curve balls, twice! First, losing my hearing following a scuba dive, and having twin daughters born at 26weeks. Recovering my hearing after going deaf and caring for my extremely preterm infants, I came out more humble, more determined, more giving, and more aware of my role as the change agent. I founded Aventusoft, to funnel my skills and my network, for maximum social change, with a mission to make a difference through breakthrough medical innovations.
Did you know you always wanted to be an entrepreneur? 
I have always been an inventor, an entrepreneur, bringing together people and engaging in social change all through my life. Growing up in India, where vast sections of the population do not have access to basic healthcare, kept me engaged in social causes through the Rotary club, such as immunization, malaria control, and leprosy control programs. This increased my admiration for doctors and their noble work and engineers for their ability to solve the most complex of problems through innovation.
Tell us about your business and the value it brings to your customers.
We developed the HEMOTAG cardiac monitoring system that allows an unprecedented look into a patient's heart function. Healthcare professionals and patients will no longer need expensive equipment or time-consuming test. Instead, cardiac function can be now diagnosed by healthcare providers, instantly, securely & effectively in a cost-effective manner. Early intervention can save lives and dramatically reduce healthcare costs and suffering for patients and their families.
What's it like working at your company?
We are a growing company and our culture is naturally very flat and collegial.  We have a great cross-functional team of data scientists, hardware engineers, App developers, and electronics experts working together on making our common dream product reality.  Our team is young and local to Florida, really tied into the community.  We love our location on the FAU campus, it allows us to easily connect with other companies and partners.  COVID-19 of course has meant that we mostly work from home now and that has worked amazingly well.  We use Slack and Teams to communicate with each other and share ideas and approaches to solve problems.  I can't wait to get back into the office though, I miss the personal touch….
What's your company's competitive edge over other companies in your market?
There really isn't another product that allows physicians a functional and anatomical look into a patient's heart within 3 minutes in an outpatient setting.  So far, if a patient experiences symptoms that could be due to heart disease, she has to be referred to a cardiologist and exposed to a battery of expensive, time-consuming, and sometimes quite invasive tests.  HEMOTAG allows a 3 min check-up with your local doctor or at an urgent care center who can then rule out heart disease on the spot or monitor heart function over time.
Are there any benefits operating in Florida for your future growth plans?
Go Gators! Florida has been amazing to us, not just because of the great weather and beaches.  We are close to first-class engineering schools where we have recruited virtually all of our team, award-winning design houses, and contract medical manufacturing, and we have developed long-term collaborative relationships with several world-renowned cardiology centers.  We have already planned our scaling and expansion and Florida can provide us with the infrastructure and personnel to really grow this company globally.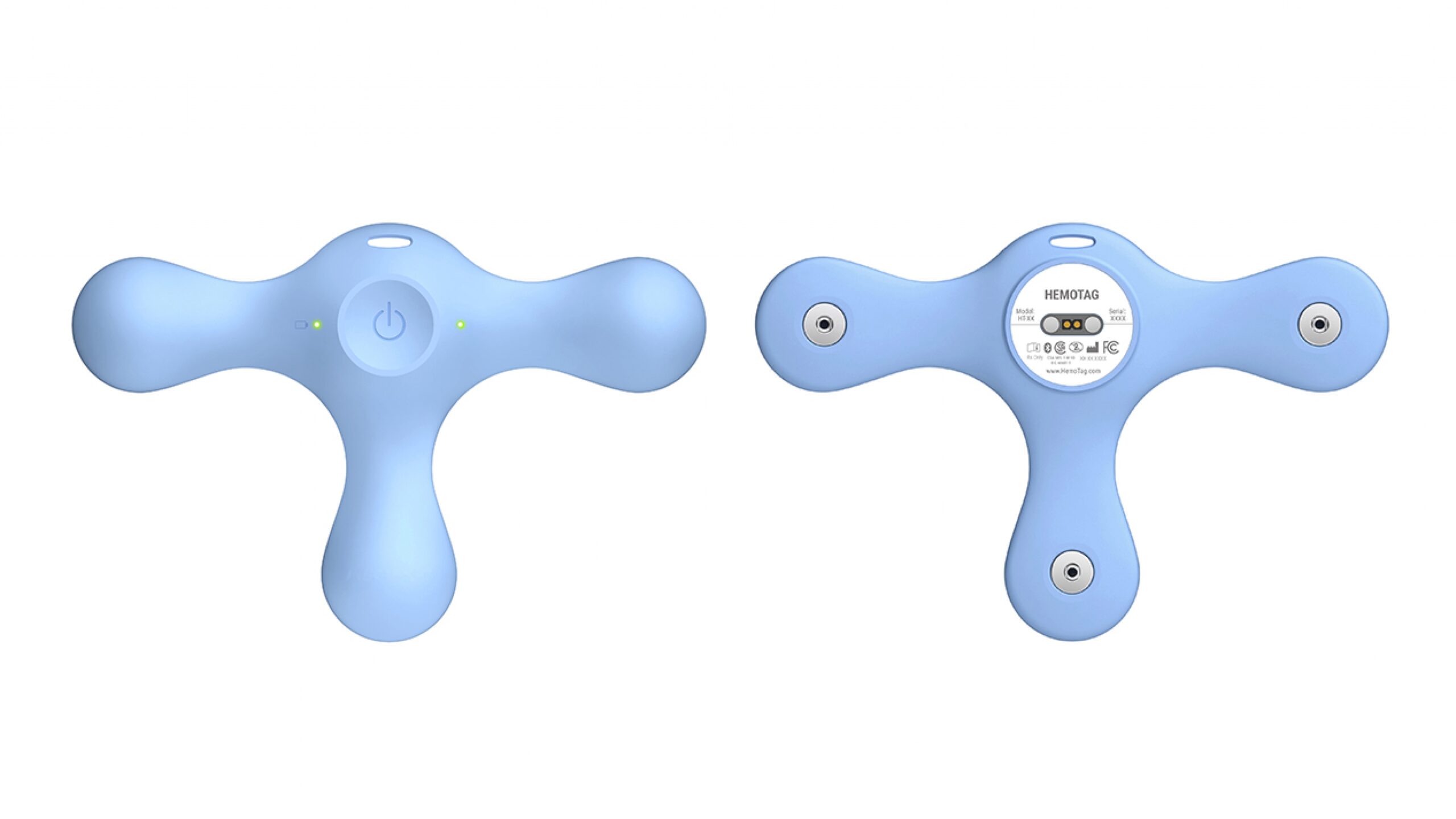 Describe some major challenges you've faced while growing your business.
We continue to face engineering challenges, manufacturing challenges, regulatory challenges, to name just a few. Bringing talent in-house with the necessary skill and expertise who could innovate our way out of the complex problems was a big factor in our success. Listening to our advisors, my mentors, colleagues in the industry, and keeping a watchful eye on the competition, was the other major factor in overcoming challenges.
We had to overcome the usual start-up challenges, raising money, testing our idea, recruiting the first employees, etc.  But we had tremendous support from both the federal government with the SBIR program and locally in the Boca Raton community.  Of specific value were the networks that we developed here – we had the benefit of GrowFL's networks and advisors who tested our assumptions and offered constructive feedback and advice.
Our next challenges are actually the "fun" part, we are finalizing our product and aim to recruit pilot customers this year.  Then we need to grow the business nationwide, manage a sales force, manufacturing, and especially customer support.  I feel that we are well prepared as a team to scale up and am really looking forward to tackling those issues.
As the CEO of a medical device company, my greatest concern is always the reimbursement space.  What is good for the patient isn't always reimbursed and while telemedicine has received a massive jolt in visibility over the COVD-19 period, we really need to look at how our customers can be reimbursed for our platform.  This is a policy issue that small companies like ours have very little insight or say into.
Looking ahead, what are your goals for the next few years? 
We see ourselves grow organically by selling our system directly to healthcare centers nationally and then work with cardiologists to expand the use, engage them as partners and develop new technologies and algorithms to use our platform.  And then, of course, we want to partner internationally, heart failure is a global problem that has no borders and our device is a low-cost, high-value solution that will work anywhere where there is the internet.  Scaling that will be tricky and we are definitely looking for partners with that kind of process.
What is your proudest moment as CEO?
The proudest moment was probably when I presented our technology to a team of phenomenal cardiologists at the Cleveland Clinic here in Weston, FL. From the onset, the clinical team loved our platform, how easy it was to use, and how directly the data explains the patients' condition, and they signed up to a rather complicated clinical trial sponsored entirely by the NIH.  A lot of work had gone into getting to that stage and I really felt vindicated that we brought together the right team and approach.
What does it mean to you to be selected as a GrowFL Florida Companies to Watch Honoree?
It's an incredible honor to be in such a company.  There are some amazing companies coming out of the region.  GrowFL has been a terrific partner for us, supporting us, sharing our vision, and connecting us with incredibly insightful networks.  Being an honoree really vindicates all the work we have done and we are very grateful for the honor.
We are all proud of what we achieved and our team is all local in the community.  GrowFL is well known in the region and being mentioned and even honored like this is great support for the team and – of course – the resumes of our team.  I think it shows that we can start, develop and scale in Florida, it's all about bringing the right people together.
Is there anyone you'd like to thank?
We are grateful to the Research Park at FAU, GrowFL, and BioFlorida for supporting our work and vision.  Truly thank you, to my mentors at the University of Florida, all our clinical collaborators at the HCA/JFK hospital, University of Miami, Mount Sinai Miami Beach, Cleveland Clinic Florida, and all our engineering partners.
We are excited to continue innovating breakthrough medical technologies that will radically improve the delivery of cardiac healthcare.
What is your advice for aspiring entrepreneurs?
Share your vision with people who "have been there and done that" and back it up with solid engineering and commercial approaches.  Ideas are cheap, as they say, execution is all that counts.  But it does take a team and honest humility sometimes goes a very long way.  Also, be humble and open with your advisors tell them what you don't know and what you have to learn.  Honesty goes a long way in creating a reputation and network of strong supporters and friends.  
Photo Gallery