CES
CES Economic Impact
Jobs
48
20% Job Growth
2015-2019
Revenue
24%
Revenue Growth
2015-2019
About
Commercial Energy Specialists, Inc. (CES) is a national leader in excellence in water quality serving the aquatic, cruise ship, hospitality, lodging, municipal, and military industries to name a few. The company provides equipment and services to allow local and remote control of swimming pool equipment rooms, protecting public health and safety with the latest technology in partnership with the department of health (DOH) and the Centers for Disease Control (CDC). In addition, CES provides "green solutions, "which save their customers money, labor, and energy. CES has made a commitment to support its products and installations with continuing education, preventive maintenance, responsive service, on‐site training, and technical support.
Meet CES
What led you on your entrepreneurial journey?
It all began with me, and my brother, Francisco Mendoza, who had strong role models in their parents, who lost everything after the Cuban Revolution, moved to the United States, began again, and succeeded through hard work, a positive attitude, and a strong family bond. We both attended The University of Florida, where I earned degrees in business and marketing and my older brother earned a degree in construction engineering. Although we both had established separate careers, the family bond was too strong, so in 1980 we founded Tropical Solar Systems in Stuart, Florida.
In the early 80s, government tax credits were eliminated, cutting business by up to 80%, forcing the brothers to shift to the emerging commercialization of water chemistry control. We founded Commercial Energy Specialists in 1983, bringing those values our parents instilled in them to CES. In 2001 Francisco passed away, yet the foundation remained strong because of the dedication of the leadership and employees who have over 650 years of service experience, with employee retention a key metric in CES's growth.  We're very fortunate to have created a family business culture that values teamwork and continuous improvement.
CES's "Green Energy" initiatives also help facilities manufacture millions of gallons of chlorine from recycled pool water, save billions of gallons of water a year, displace millions of kWh of electricity, and save billions of BTUs of Natural Gas or LP, helping lower Florida's carbon footprint and saving customers money on active and closed pools alike. Although the pandemic has caused many businesses to streamline operations or to close outright, CES has added new customers who are especially concerned with safety and costs. They have chosen CES because it is synonymous with quality, integrity, safety, service, savings, and innovation with its eye on the present and future of the aquatics industry.
Did you know you always wanted to be an entrepreneur? 
If becoming an entrepreneur means combining salesmanship with far-sightedness and innovation, then I knew I was destined to become an entrepreneur from the time my older brother told me to sell his chocolate to support our little league team, or he would kill me.  I pretended that I minded, but instead I set up a network of customers who were not just my parents, and I tailored my approach based on the quality and uniqueness of the product and the needs of the customer.  It was not a very big leap to business and marketing degrees, then selling ad space in the Miami Herald to a business owned with the very brother who showed me my destiny.
What's it like working at CES?
The ideal of a small business is a close community in which each member is considered family, while at the same time maintaining professionalism, and developing the business by using each employees' strengths and mentoring each one's weaknesses. The key component is strong leadership that is willing to commit its employees. In that respect, CES has been fostering a community since it opened its doors in 1983 as a family business, founded by two brothers. The company bonded together after the death, in 2001, of one of the brothers. Since then our team has amassed over 600 years of service experience; however, longevity does not mean stagnation. Dedication, cooperative problem-solving, and a commitment to industry improvement are the qualifications for employment by CES, and retention of quality, team-oriented employees is a priority, which begins with a well-developed and implemented training and mentoring program.
There is also "food and fun," with 2 full company and family get-togethers, which were held virtually during the pandemic, as well as monthly team-building activities such as "job swap," and frequent, impromptu "Lunch & Learn" opportunities for all employees at the Jupiter headquarters. CES and its leadership provide a "one for all, and all for one" attitude. It is these intangibles that make CES a truly unique culture.
What is your competitive edge over others in your market?
CES has identified and established expertise in 12 distinct areas of the aquatics industry, which goes beyond the scope of its competitors. These include pumping, filtration, heating, code compliance, Saline, UV, ADA, and supplemental treatment systems. To establish this expertise, CES utilized technology applications in pool chemistry automation, monitoring, and green initiatives, created a trademarked facility evaluation system that has a comprehensive scope and prescriptive standards, and developed a tamper-proof pool water management program that qualified for an exclusive variance from the Department of Health.
Although the health and safety of a facility's patrons have always been a top priority, in this era of the pandemic, CES has taken on new products to enhance this priority. One product is an on-site generator that converts salt, water, vinegar into an effective solution that is 99.9% effective against bacteria and viruses, including the coronavirus. It can be used to sanitize all surfaces of pool decks, changing areas, and food areas without harmful effects. Although technology applications and new products are important, the greatest competitive advantage that CES has is its tradition of excellence and service throughout all departments from the CEO to the warehouse employees. Most of CES's competitors only sell products, while CES sells products, and provides continuing services to its customers, many of whom have been with CES for decades. It is a tradition that sets them apart.
What are the advantages for your business operating in Florida? 
Even though it seems that every residence in Florida has a pool, there are far fewer commercial pools in the state of Florida than in Los Angeles County; however, Florida does provide other advantages.  The weather and the coastline make it a tourist destination, so despite having fewer municipal pools there is an abundance of aquatic theme parks, cruise ships, and military installations requiring safe water and responsive on-site support and service.  Florida is also the gateway to the Caribbean and Latin America, and CES has utilized the diversity of Florida's population to augment its team with multilingual employees to expand its customer base.
What challenges have you faced while growing your business? 
At its inception, CES's strategy focused on customer-driven needs, such as on-site tech support and service for commercial and institutional water facilities. It was essentially a reactive strategy that was limited by the technology, and the lack of exposure of pool operators to the benefits inherent in controlling water chemistry. Cognizant of the limitations of the market, CES gradually changed its strategy from reactive to proactive, helping to overcome challenges, and driving its growth.
Where do you hope to see your business in the future?
CES has pioneered the technology and education, anticipated the needs and trends of the industry, hiring employees who are skilled, yet flexible, taken on new products that save money, energy, water, and time, and expanded into new markets in Florida, nationally and internationally. The newest growth area is the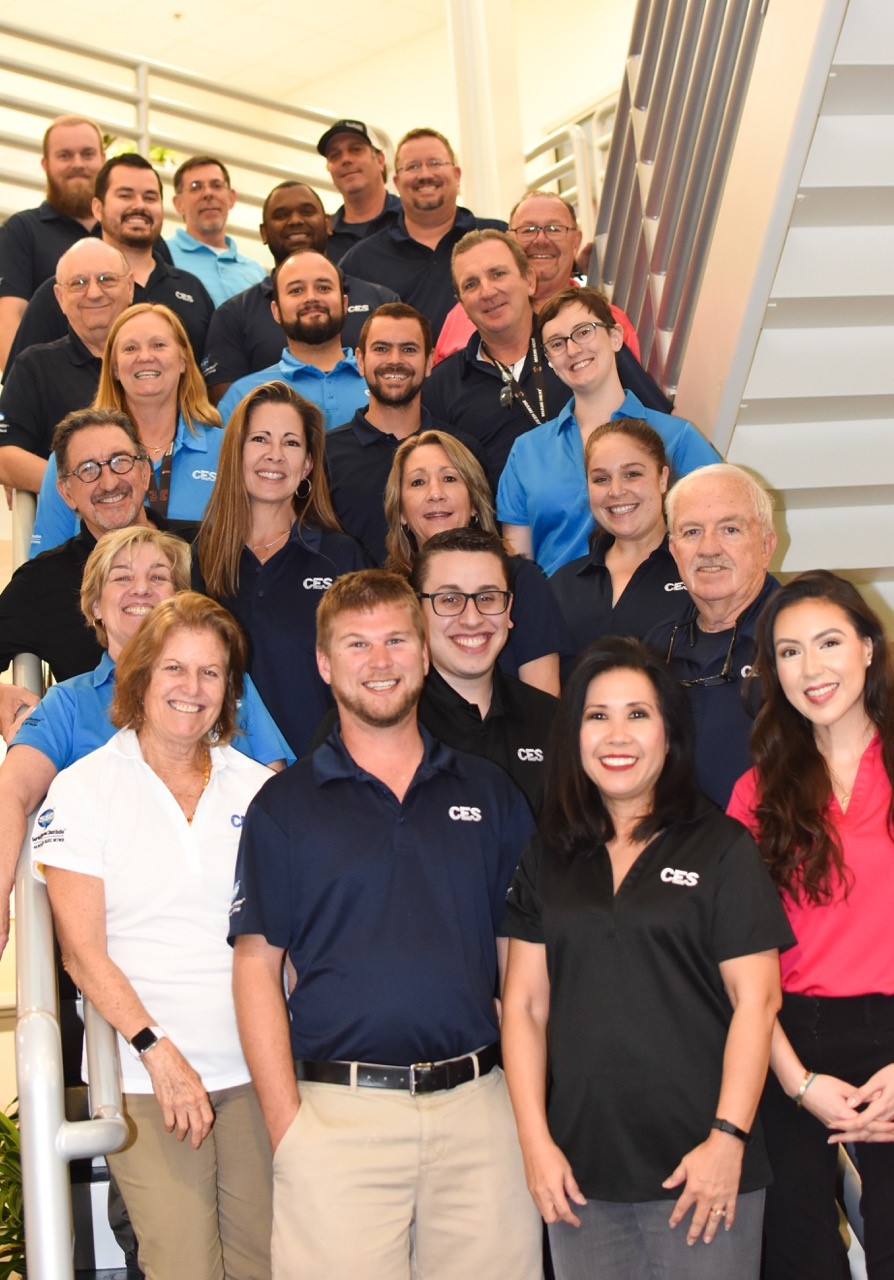 global swim school market that provides drown-proofing and essential skills to upwards of 2000 children a week per facility. Our future growth strategy centers on developing and integrating enhanced programs that combine current and emergent technologies, such as: bundling energy saving packages catering to the specific needs of the customers, pay-as-you-save, self-funding packages that make savings affordable to all facilities, cyber service, and annual preventative maintenance plans to prevent any downtime. Ultimately, CES's strategy is more of a vision of the potential of the industry to solve crucial water issues.
How does CES give back to the community? 
"There has not been just one proudest moment, but many moments when I realized that we were not just in business to sell products, support our customers, and hopefully make a profit, but to make a difference by providing safety to our customers."  To accomplish this goal, the company has made it a priority to focus its philanthropic endeavors toward giving unlimited time and effort is to help train pool operators, condo managers, swim school owners, and health officials, at no cost, who can impact the health and safety of hundreds of thousands of children and adults at all types of aquatic facilities. The goal is to help assure that these operators & facilities do not endanger the public due to a lack of knowledge about how to properly operate a pool. CES has provided thousands of hours a year to this type of training and certification on-site, through Lunch and Learns, and in a classroom setting; however, in recent months CES has added online and virtual classes to prepare facilities to open their pools safely.
I am also active with the Board of the MAHC (Model Aquatic Health Code), a CDC initiative to prevent drownings, injuries, and the spread of water-borne illnesses at public swimming pools and spas. After thousands of hours, they produced a best practice code that can be applied nationally and internationally. CES has been and always will be committed to the quality and safety of all aquatic facilities.
What does it mean to be selected as a GrowFL Florida Companies to Watch Honoree?
It is a tremendous honor to be included with this year's honorees for both the company and our employees. because it reflects the hard work and dedication of a diverse group of youth and experience that has built and continues to build a company that is focused on solving present problems while innovating for the future.
These efforts must have been recognized by a group of excellence-seeking professionals, who don't just value growth in employee numbers and revenue, but also those intangibles that make for outstanding organizations.
What is your advice for aspiring entrepreneurs? 
The advice comes from both bad and good experiences from beginning a business to running a business and expanding a business.  To begin and grow, you have to take chances and invest in your company. I sold my prized Porsche to start CES, and have since reinvested fervently in the company instead of turning CES into a personal piggy bank.
Don't ever give up, as you will always have setbacks.  We experienced a political decision that stopped an industry-wide tax credit resulting in the bankruptcy of our highly successful and well-run solar company.
To succeed and grow, you have to have two ears and one mouth, meaning you need to listen not only to your customers but to the industry.
Finally, and most importantly, integrity is #1. If you are always honest, then you're always prepared. Integrity is important in interpersonal relationships as well as business relationships and many times you'll forego profits and advancement to do the right thing.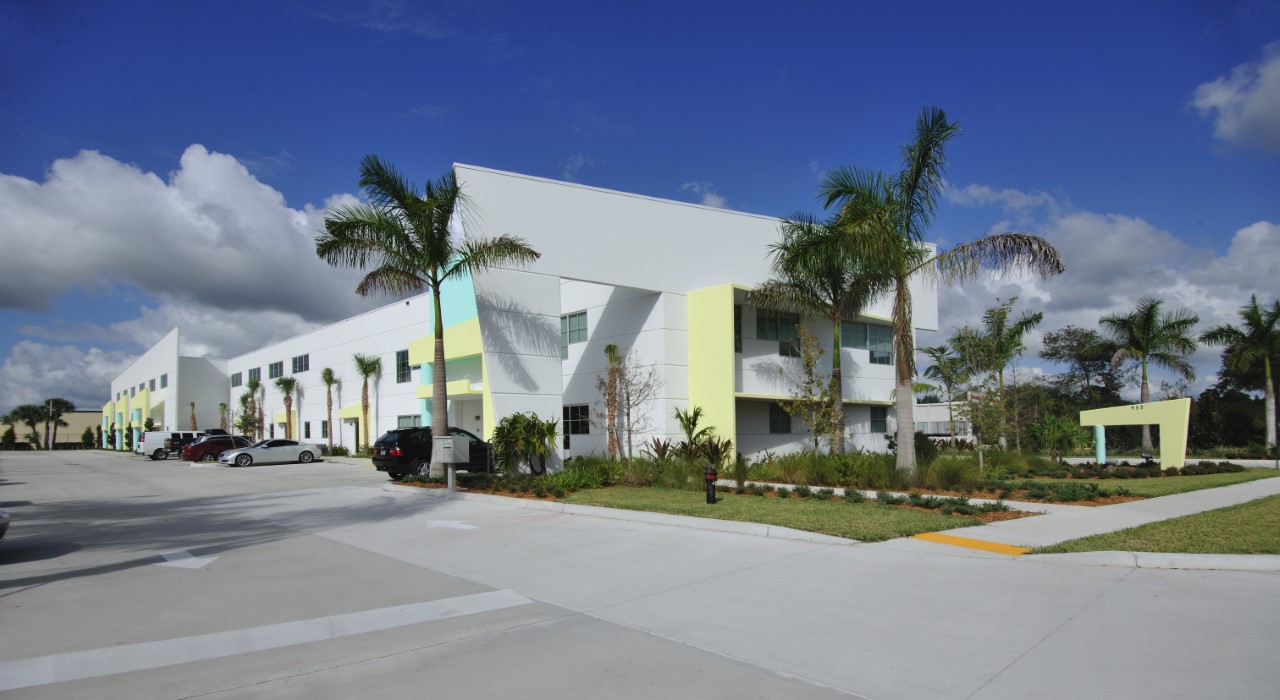 Photo Gallery