EBI Management Group, Inc.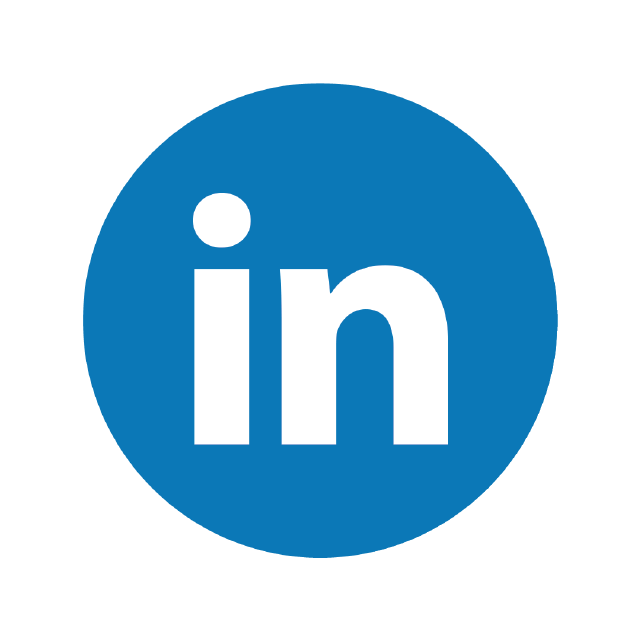 EBI Management Group, Inc. Economic Impact
Jobs
12
140% Job Growth
2015-2019
Revenue
76%
Revenue Growth
2015-2019
About
EBI Management Group, Inc. (EBI) is a VA certified Service-Disabled Veteran-Owned Small Business (SDVOSB) specializing in providing an array of Business Consulting and Information Technology (IT) Services to the Federal Government.
Meet EBI Management Group, Inc.
Was there an ah-ha moment that led to the idea for your company?
EBI was started in large part because of the needs of our (Deloitte Consulting) DoD client.  Our client needed someone with strategic planning and writing skills, in-depth organizational knowledge, and ethical character (trust) to participate in Senior Leadership meetings with a mission of transforming a $5B DoD agency.  The client approached me firstly to ask if I would be willing to become an independent contractor, and after saying I would, then they met with Deloitte to ask for their support.
I knew then I had the opportunity to start something on my own whereby I could leverage all my professional, military, and life experience to build a professional services company that could help the DoD and federal government improve their business operations. And the most important thing I believed was that you can do it the right way – no shortcuts, be yourself and always be fearless in doing the right thing.
Did you know you always wanted to be an entrepreneur? 
I have always been a risk-taker as evident by leaving Fortune 200 companies like IBM, Eastman Kodak, Smith Barney, and Deloitte. Many people see risk-takers as entrepreneurs, moreover, I think entrepreneurs are people that simply want to do what they want to do with the belief of "why not me?".  In addition, I believe entrepreneurs understand the value of time. Second to families and loved ones the most important thing in our lives is time. You do not get time back and entrepreneurs know that better than anyone. So if being a risk-taker, believing in yourself when others may not, and understanding the value of time and just how short our time on this earth can be, then yeah for me being an entrepreneur was less a choice but something I was born to be – it's in my DNA.
Tell us about your business and the value it brings to your customers.
EBI Management Group, Inc. (EBI) is a VA Certified Service-Disabled Veteran-Owned Small Business (SDVOSB) company specializing in providing Program/Project Management, Business Intelligence, data analytics, financial system implementation and modernization, accounting execution, financial analysis, audit support, financial training, Business Process Improvement (BPI), Enterprise Resource Planning (ERP), and services. Since 2001 the company has been recognized as a subject matter expert (SME) within government business systems, processes, and practices. EBI partners with industry leaders like Deloitte Consulting to help deliver contract requirements and support government agency missions. The company has a proven track record of successful client mission delivery for the Defense Information Systems Agency (DISA), Veterans Affairs (VA), Department of Transportation (DoT), and Federal Emergency Management Agency (FEMA) by providing highly trained and experienced professionals at affordable costs.
The greatest value we bring to our clients and industry partners is our commitment to successful contract delivery through accountability and trust.
What's your competitive edge over others? 
The culture of EBI Management Group is its "competitive advantage."  Our culture is built on its Core Values: Respect for the Individual, Treat Everyone as Your Client, and Commitment to Partnerships.
People drive our industry and business success and as such, we invest in people, not things.  Our team members understand this concept because it begins with respect for individuals that includes recognizing their contributions to EBI's success.  I tell new team members that "If I am working for you one day, then I did my job.  At EBI we do not get in the way of talent but instead, get it out in front of us."  Supporting team member empowerment, while maintaining accountability, is a formula that has proven to be successful.
Simply put, EBI's culture is best measured by the smiles and laughter seen throughout our work environment and workdays – we have collective energy that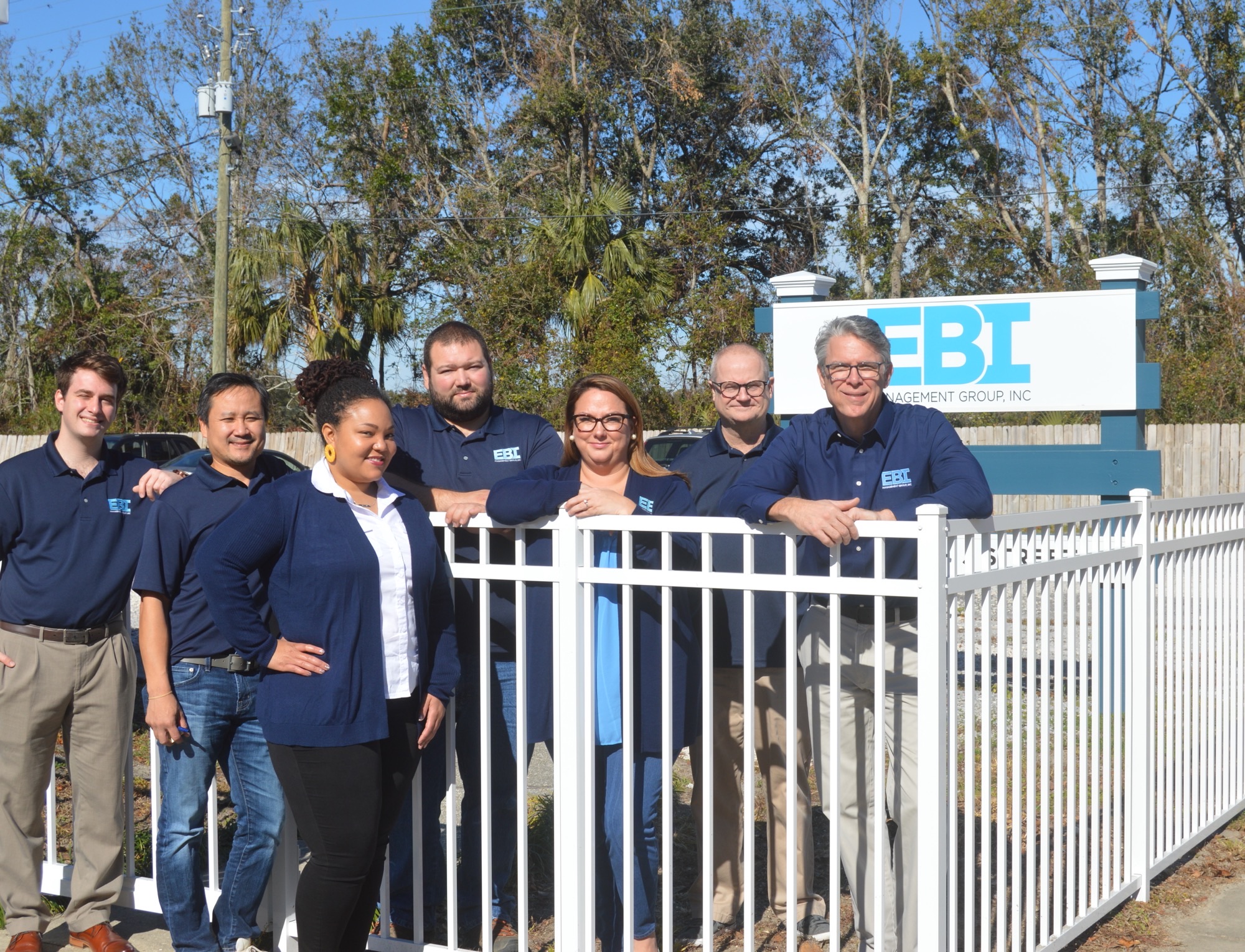 is not only evident amongst ourselves but also recognized by our clients, industry partners, and vendors.  We are without question highly skilled and experienced professionals but can have fun and really enjoy what we do.
What are some major challenges you've faced while growing your business?
One of the greatest challenges of businesses operating in the government contracting industry is identifying and securing qualified, skilled, and experienced business professionals at competitive labor costs. Getting the right people that understand the opportunities within the government contracting industry can be challenging and then retaining those same people after they recognize the opportunity and may look for greener pastures.
Even if you have the right people, as a small business, you are constantly fighting the pressures of big business.  As the largest purchaser of goods and services in the whole world, never mind just the United States, the US government is a target for all industries and those leaders within those industries.  The constant David vs Goliath battle can be challenging to companies in our competitive group and simply too much to overcome.
One of the greatest challenges to growing our business (in Florida) is the changing mindset of DOD and federal government clients and their government contracting offices.  They are so accustomed to having most of if not all their professional services delivered in and around the Washington, DC area they do not always recognize the value of having those services delivered from other parts of the US.  of moving the needed services
How did you overcome or solve those challenges?
The state of Florida has long been a desired location for people to live and work, and as a result, the professionals in our industry will reduce their salary requirements for an opportunity to locate or maintain residence in Florida.  EBI can and does draw from a great pool of professionally skilled workers throughout the state of Florida at very reasonable labor rates that in turn allow the company to submit more competitively priced contract proposals.  The company continues to see this as an extremely important competitive advantage versus companies operating out of the Washington, DC metropolitan area. As importantly, EBI's culture is extremely appealing to our team members.  We know through experience that truly talented people march to a different drum and appreciate the camaraderie that can be had and supported in a workplace.
EBI avoids direct head-to-head battles and stays within a lane that is simply too narrow for "the bigs" to compete.  In fact, our strategy includes teaming with bigger companies by leveraging our longstanding industry success (20+ years) and set-aside status as a Service Disabled Veteran Owned Small Business (SDVOSB).
EBI has helped disrupt the way government clients and contracting offices think by showing 20+ years of successful and highly rated past performance supporting some of the largest DoD and federal government agencies in the industry.  Long before the pandemic, EBI has shown the success and value of offsite contracting support on our core services (accounting, financial, data analytics, and IT).  EBI has shown an absence of ANY service disruption during the pandemic (or hurricanes).  We have proven to maintain the same standard of value-added services and data protection and integrity expected from companies located in the Washington, DC metropolitan area.
Are there any challenges you foresee in the next few years? 
As the economy slows competitors in the commercial sector begin to focus their efforts on the government space and will all tactics necessary to make inroads.  What keeps me up is the constant question "is EBI doing enough to prepare?"  Do we have enough capital to take advantage of all the opportunities that might come our way?  Are we doing enough to retain and develop our professionals?  How do we handle the bullies knocking on our front door?
Looking ahead, what are your goals for your business? 
Our number one goal is to always be uncomfortable and vigilant.  In doing so we can achieve those more traditional goals associated with company success (ie top-line revenue growth, increased profitability, low employee turnover, etc).  As a company, we never want to be too comfortable and lose sight of the path that got us here.  Our goal is to continue to grow a culture of professionals that believe in themselves but are never satisfied and willing to outwork anybody to achieve their goals.
The goal of most entrepreneurs is to leave something behind that can stand on its own.  Because of the outstanding people that makeup EBI, the company can stand on its own now and grow even stronger in the years ahead.
What's your proudest moment as CEO of EBI Management Group?
It's less a moment but more a daily feeling.  Every day, I see our EBI team working so hard, together and on their own, to deliver the highest value-added professional services to our clients gives me the greatest feeling of pride.  My pride comes from the pride they take in the job they do!
What does it mean to you to be selected as a GrowFL Florida Companies to Watch Honoree?
Pride. I am so proud of all the contributors to EBI's success.  The team members, clients, and industry partners that believed what I have always believed and that is "good things happen to good people and companies….eventually."  If you are willing to work hard and treat all people fairly and kindly then success will ultimately come, and even more importantly whatever success you have had cannot be ripped away. Our EBI team members are given the mantra "be fearless in doing the right thing."  That empowerment has been incredible to witness and be a part of.
The GrowFL recognition has been an incredible sense of pride for our team members.  Many of them have been long-standing members of the EBI team and know just how hard we all have worked.  They absolutely share in this recognition and award because they know it was accomplished by the willingness to work hard and trust in each other.
I would like to thank everyone that has ever told us "you can't do that."
What is your advice for aspiring entrepreneurs?
Revenue minus cost equals net operating results.  The best ideas in the world have been squandered or failed because the simplest of financial formulas is neglected or made to be too complicated.
Photo Gallery