Met-Con, Inc.
Met-Con, Inc. Economic Impact
Jobs
141
15% Job Growth
2015-2020
Revenue
45%
Revenue Growth
2015-2020
About
Met-Con, Inc. is a multi-disciplined steel fabricator and self-performing erector certified by the American Institute of Steel Construction. Additionally, Met-Con provides general contracting services, precision machining by an ISO certified machine shop, overhead crane installations, certifications and repairs and high performance coating system applications.
Meet Met-Con, Inc.
Can you tell us about Met-Con, Inc. and the value you bring to your customers?
Met-Con, Inc. was established in 1979 and is a Veteran-owned Small Business.  Met-Con is a multi-disciplined steel fabricator and self-performing erector certified by the American Institute of Steel Construction.  Met-Con also provides General Contracting services, precision machining, overhead crane installations, certifications and repairs and high-performance coating applications. I was actually brought into the company over 18 years ago after a phone call expressing the need to fill a Quality Control Manager position.
The value Met-Con brings is the versatility to provide fabrication, machining, crane services and water-jet services all from one location.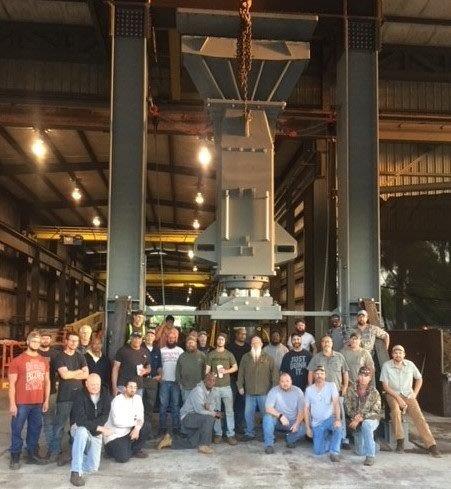 What are some major challenges you've found in growing your business?
Over the years we've been faced with increased competition and an aging workforce. To overcome these challenges, we work hard to maintain positive relationships with our current customers while investing in high-tech equipment. We're also working to train new, younger workers in the new technology and processes.
What's the culture like at Met-Con, Inc.?
Met-Con's culture is one of a family-owned small business owned by veterans. The company is very loyal to its employees which is illustrated by their longevity; many of which have been employed for over 20 years. The leadership takes an interest in all employees and their families and makes sure they are recognized for all their hard work throughout the year.
What's your competitive edge over others in your market?
Met-Con utilizes the variety of equipment and services not normally found in a steel fabrication shop such as heat induction, water jetting, machining and crane services. But, our biggest advantage is our multidisciplinary business model. It is advertised as "Central Florida's Prime Solution for "Single Source" Fabrication, Erection, Machining, Overhead Cranes, and General Contracting." Other fabricators may have advanced machinery but very, very few have the inventory and versatility of Met-Con.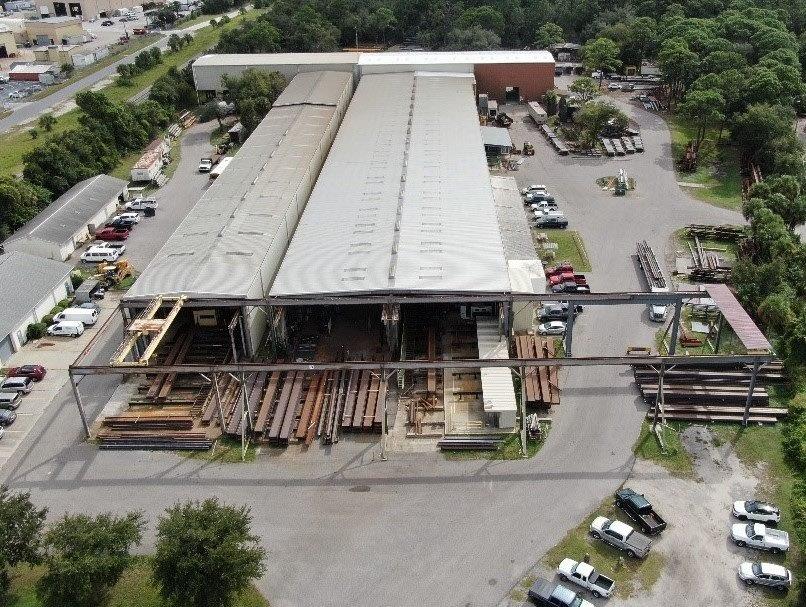 What were some of the most pivotal moments for Met-Con, Inc. and its success?
Maintaining a successful business for 41 years in a monumental undertaking. The first major moment for us was the introduction of CNC fabrication equipment. The implementation of CNC equipment dramatically increased Met-Con's ability to complete the fabrication of structural steel assemblies in reduced time, with higher quality and repeatability and safety. The addition of these pieces of equipment were key in Met-Con's ability to successfully compete for and complete the towers for launch complex 37 and various ride attractions at the Orlando theme parks. This implementation started in 1998 but continues today.
Second, we build an on-site full-service machining center after experiencing job delays and increased costs while outsourcing.  We built and outfitted a full-service machine shop to alleviate this situation. Our competitive edge increased dramatically through increased abilities to estimate and complete projects requiring machined components.
How does Met-Con, Inc. give back to the community?
We have continually supported the community through donations and services and youth sports have always been a priority of ours. We've also supported Florida State University's Bridge Building Team in their competition. We are passionate about the Florida Institute of Technology and have sat on their Construction Industry Advisory Board since its inception.
What does it mean to you to be selected as a GrowFL Florida Companies to Watch Honoree?
It is a distinct honor to be selected because it recognizes the longevity of the success of Met-Con over its 41 years of providing goods and services to the various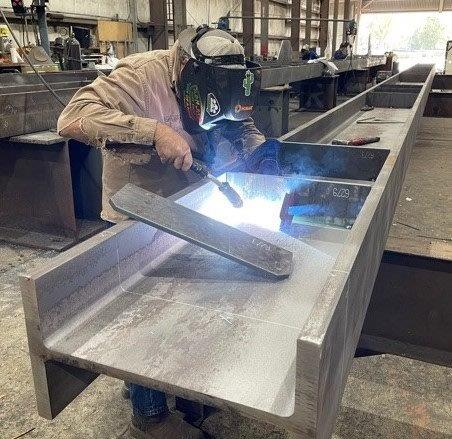 customers of Central Florida – like the space industry, entertainment industry and commercial arena.
I'd like to thank the dedicated employees of Met-Con for their many years of hard work that has earned Met-Con recognition by the communities we have provided goods for. I'd also like to thank GrowFL for their favorable evaluation of Met-Con as a 2020 Honoree.
What is your advice for aspiring entrepreneurs? 
My advice for aspiring entrepreneurs is to always maintain a "can-do" attitude. Always be questioning things and keep a thinking-outside-the-box thought process. Lastly, don't get too far over your skis when considering expansion and expenditures.
Photo Gallery