Multicom, Inc.
Sherman Miller, President/CEO
Multicom, Inc.
Year Founded: 1982
Seminole County, FL
Multicom, Inc. Economic Impact
Jobs
22
5% Job Growth
2015-2019
Revenue
16%
Revenue Growth
2015-2019
About
Established in 1982 and celebrating its 38th year as an industry leader, Multicom is a manufacturer and full-line stocking distributor for end-to-end integration of communication solutions.
Meet Multicom, Inc.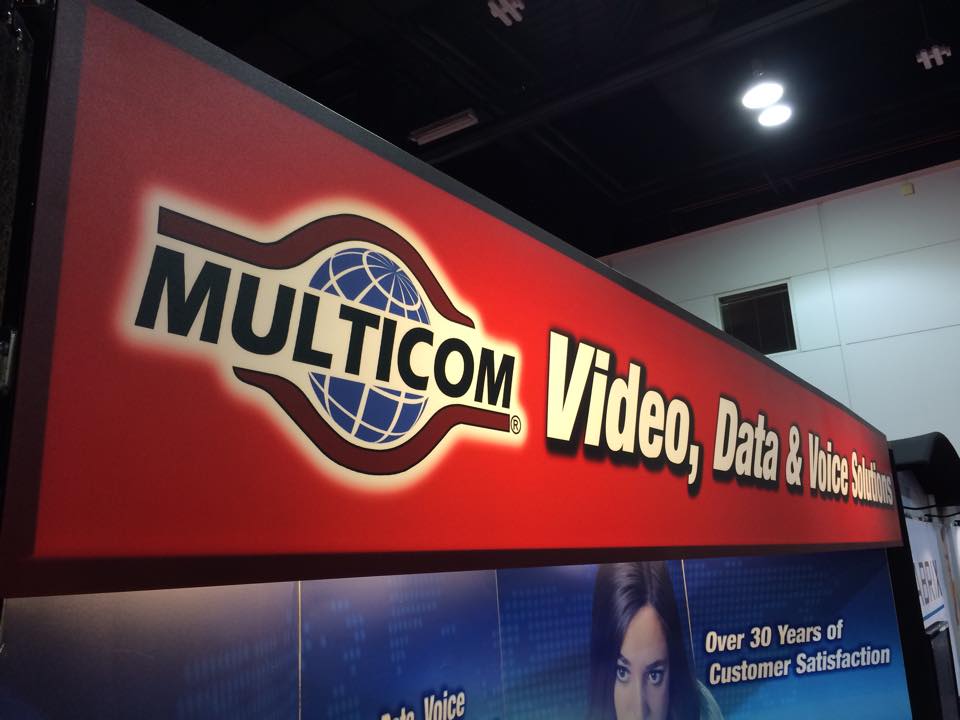 Tell us about your business and the value it brings to your customers. 
1982 was a significant year for Sherman Miller, Multicom's founder and President. It was that year that he started Multicom, Inc. – an event marked by the opening of the garage door of his home. Since that time, Multicom has grown to be a cohesive team of experienced technicians, engineers, administrators, and salespeople with decades of experience under their belt – many of our staff today have worked with Multicom for more than two decades.
In the year 2000, Multicom brought in the new century with explorations into doing business in South America. What was discovered was huge and untapped potential, with many countries also looking for opportunities to upgrade their technology and bring their communication services to a new and more advanced level. It was not long before Multicom developed mutually beneficial relationships in many Latin American countries that have continued until this day. In the past 20 years, Multicom's business globally, yet primarily in Latin America has grown incrementally and consistently to more than 20 countries, and this has been the catalyst for Multicom to have the only Foreign Trade Zone in all of Seminole County, where commercial merchandise receives the same U.S. Customs treatment as if it were outside the commerce of the U.S.
Soon after the International Department of Multicom took off, another new gap in the market was identified. This led to the development of an entirely new division devoted solely to traffic products and equipment. It is one thing to expand your existing products to new locations, both near and far – but it is a completely new challenge to dive headfirst into a completely new market vertical with a completely new set of unique products. That said, the potential was so great, and the traffic industry was so exciting, that Multicom ventured in without hesitation. Since that time, Multicom has developed strong relationships with Departments of Transportation in many states. The sales of traffic cable of many varieties, traffic signals, and pedestrian signage that you see on the corners of your streets every day, not to mention the incredible array of the pole line hardware, may very well have come from Multicom's many warehouses.
From the inception of Multicom in 1982 and its incredible growth domestically, through further expansion internationally, and then with the introduction of the traffic division, Multicom has not slowed down and continues to keep a keen eye open to future growth.
Was there an ah-ha moment that led to the evolution of your company?
Indeed, it was an ah-ha moment when in 1982, I realized that the cable video and communications industry was on the cusp of a revolution. Because of my background in some highly technical fields, I saw, from an aerial view, the direction the industry was heading and with that, a unique opportunity to become an integral part of its growth. Satellite television, coax cable connectivity, the introduction of new IT and Data networking systems, the infancy of fiber optics and Voice over IP, there were so many underlying threads of activity that getting in on the ground floor and establishing a business that incorporated many of these technologies seemed like a no-brainer.
It was not long before my company was a part of the pulse of the industry, and from there, it was just a matter of having the foresight of staying one step ahead – from being merely a player to becoming a leader. This is what lead to the success of Multicom: The foresight to see and be a part of the evolution and direction of the industry, and the ability and agility to quickly adapt to it.
Describe some major challenges you've found in growing your business. How have you overcome them? 
There has been no bigger and more threatening challenge than that which we are currently facing – in America and across the world. The Coronavirus has thrust upon us an alternative and unconventional way of thinking about our home and work environment – making us more dependent on 'the Internet of Things.
That said, we are fortunate to be living in an interconnected world these days – now more than ever. Kids going to school online, company employees are communicating via video conferencing many times a day, we are ordering our groceries and just about everything else online in order to avoid crowds – in addition to watching more television and using our in-home devices much more often. Because of this, homes and businesses require massive amounts of bandwidth; and speed, quality, and reliability are at a premium.
Multicom has positioned itself to be involved with every aspect of both home and business broadband interconnectivity. From Central Office products used by Internet and television providers, through the distribution of data, video and audio signals over fiber optics, coaxial and Wi-Fi networks, to end users who use these signals in an endless variety of ways to satisfy their personal broadband needs. Multicom provides the products and services to navigate the digital highway – and leverage our experience to ensure that everyone, both at home and in the work environment, has the products and services needed to maximize their connectivity, thereby maximizing their productivity during these most difficult times.
As far as the future, our pillar of strength and hope is at the core of our company philosophy, and this will remain unchanged. To be visionary and a leader in the evolution and direction of our industry. To not only see the future, but set the pace towards that end, and have the agility and internal capacity to quickly adapt to it. Having these characteristics and capabilities will allow us to endure and overcome the challenges we may face in the future.
Explain the culture of your organization. What's it like working at your company?
Having employees in constant and direct interaction with customers, distributors and other manufacturers puts Multicom in the interesting position of being keenly aware of new developments in our industry. This knowledge, when properly channeled, can and often has turned into gold. New and advanced products quickly replace products that were just yesterday considered new and advanced – and if this is not noticed quickly enough, the industry will roll right over you. That's why employees with the knowledge, experience, and exceptional communication skills are the key to Multicom's success and will continue to be in the future.
It is Multicom's assertion that 'the whole is greater than the one'. Employing the right people, for the right job, and then expanding their skill set so that they are a part of the unified Multicom staffing network, makes for the success of everyone. Because of this corporate philosophy, Multicom will continue to develop new products that cross-industry verticals and incorporate the latest technology, enter new markets that require the attention, expertise, and unique products that Multicom has to offer and serve new industries that value and appreciate the type of personal care and involvement that Multicom has always given its customers.
What benefits have you found operating in Florida? 
Look at a map. Now consider Florida's location, not merely relative to the rest of the United States, but to all of the nearby countries. Is there a state in this country that is better positioned to reach both north of us, as well as deep Mexico, and Central and South America? It is no accident that Multicom recognized the potential of establishing a firm footing in Florida, expanding into neighboring states and beyond, and then instituting a concerted effort to expand internationally. The Multicom brand is now very well known outside of the U.S., and our ongoing effort in this regard will continue to take advantage of our Foreign Trade Zone and our location as a bridge to the Americas to our south, and beyond.
What does it mean to you to be selected as a GrowFL Florida Companies to Watch Honoree?
Of course, it is an honor to be among the few companies to be selected by GrowFL as a Florida Company to Watch. It is also an affirmation that the work that we do, day in and day out, is being acknowledged. As a company, Multicom works hard to be successful and to have this success recognized reflects in a very positive way on all of our employees and business partners. We would like to thank GrowFL, of course, for this recognition.
What is your advice for aspiring entrepreneurs?
We often read about the entrepreneur of today that created a "start-up' or was involved in the creation of a miracle app, and with this, stepped into a pot of gold. My advice to the young people of today is that the knowledge, experience, and respect that you gain today, will make you into the person you will be tomorrow, and the many tomorrows that follow. You have a lifetime ahead of you; learn, watch, evaluate, calculate, assess – and then find your own individual path to a satisfying life. Chances are, there is no pot of gold waiting for you to fall into – but there is a path to personal gratification and self-actualization that is the real pot of gold, and will last a lifetime. Finding this path, which often takes more time than you had hoped and may have many bumps along the way, is your ultimate goal.
Photo Gallery