Packaging Alternatives Corporation
Packaging Alternatives Corporation Economic Impact
Jobs
10
11% Job Growth
2015-2019
Revenue
9%
Revenue Growth
2015-2019
About
Packaging Alternatives services the packaging needs of businesses of all sizes. Their goal: to provide quality products on time, at a competitive price and provide excellent customer service. They make it easy for their customers to do business with them.
Meet Packaging Alternatives Corporation
Tell us about your business and the value it brings to your customers.
We supply packaging materials to businesses of all sizes.  We offer solutions and/or alternatives to fit their needs now and in the future.  Our business model is centered on the customer, we partner with them to assist in their growth.  Our greatest strength is in relationship building and it shows in the trust our customers place in us.
What led to the evolution of your company?
I was downsized back in 1994.  With more than 20 years in the packaging industry, I thought 'Hey, I can do this on my own.'  I negotiated the necessary agreements and headed from Chicago back to my hometown of Ocala, FL.  I saw the growth potential of the Ocala area and saw it as a HUB for future industry.  Packaging Alternatives is the only full-service packaging distributor for a 100-mile radius, strategically located away from serious competition.  Also, the area is a great place for families to thrive in a warm, safe, and friendly environment.
Describe some major challenges you've found in growing your business. How did you overcome or solve them?
I started the business out of my 2 car garage (I shared the garage with my wife and she only gave me one stall to work from). Receiving inventory was a challenge.  I met the semi-trucks in a nearby Industrial Park and made several trips to pick up goods and carry them back in a mini-van.  To grow the business required building relationships and earning our customer's trust.  And as the business grew, we needed space, employees, and equipment to keep up with that growth.
Our industry and the business environment continue to change.  More business transactions are conducted via email and online than in-person.  As online purchasing has become more prevalent, we must now compete with huge companies that can offer some products at unattainable prices.  As a company, we have to learn to adapt to these changes and keep up with the times while remaining a reliable and trusted supplier to our valued customers.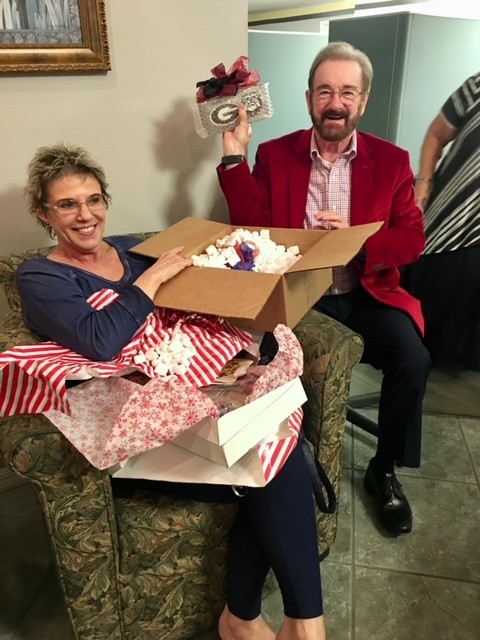 What's it like working at your company?
The culture of our organization is simple – we are a family and we treat people the way they deserve to be treated.  We have very little turnover and the majority of our employees have been with the company for 15 years or more. We live by the motto "We make it easy to do business with us".  We provide a personal touch, respond to our customer's needs and offer a level of service that too often is missing in business today.  We are a cohesive team that makes things happen.  As a company and individuals, we strive to be valuable members of our community and give back whenever we can.
Explain your company's competitive edge over other companies in your market.
Our expertise in the packaging field has allowed us to create JIT (Just-in-Time) and VMI (Vendor-Managed-Inventory) programs that work exactly the way our customers expect. We work closely with our customers to create an individually-tailored inventory management program specific to each customer's needs, where we take care of the details. These programs give us the advantage of long-term business relationships that save our customers time, money, and warehouse space.  We always look for ways to make a difference to our customers, not just sell a box.
What does it mean to you to be selected as a GrowFL Florida Companies to Watch Honoree?
We feel deeply honored and proud to be selected as a Grow FL Companies to Watch Honoree.  It's very satisfying and rewarding to be recognized, especially for our employees.  We came from very humble beginnings.  We were the new kid on the block and have blossomed into a full-blown success story.  We are a team, all together, realizing our value to the community.
Is there anyone you'd like to thank?
The employees of Packaging Alternatives, who unselfishly are committed and dedicated to contributing to our success daily.  Our local CEP for recognizing us as we partnered in this venture. Our customers for believing and trusting in us.  Also, our mentors who believed in us and knew we would be worthy.
What is your advice for aspiring entrepreneurs?
Realize your value.  Do it in baby steps; accepting challenges, turning lemons into lemonade (being downsized into a thriving business).  Give back, don't be caught up in yourself.  It will come back to bless everyone in your organization.  Don't feel defeated as each obstacle becomes a stepping stone to success.
Photo Gallery