Priority Marketing
Priority Marketing Economic Impact
Jobs
41
82% Job Growth
2015-2019
Revenue
28%
Revenue Growth
2015-2019
About
Priority Marketing is the largest full-service marketing, advertising, public relations and digital marketing agency in Southwest Florida. For 28 years, Priority Marketing has served as a trusted strategic business partner for clients across the U.S., representing businesses in all industries.
Meet Priority Marketing
Tell us about your business and the value it brings to your customers.
Priority Marketing is the largest full-service marketing, advertising, public relations, and digital marketing agency in Southwest Florida with 40 professionals serving clients across the U.S. From brand development, graphic design, media planning, and media relations to website development, social media marketing to digital strategies and event planning, Priority Marketing's team provides award-winning creative services to help small to large businesses succeed in the marketplace.
Priority Marketing developed an approach called "Creative Logic," a process used to produce innovative ideas and effective solutions that serve clients' unique objectives. Each client's product or service is carefully analyzed to determine the best strategies for reaching desired target markets. Then, the creative team goes to work, thinking outside the box to develop both innovative and strategic solutions.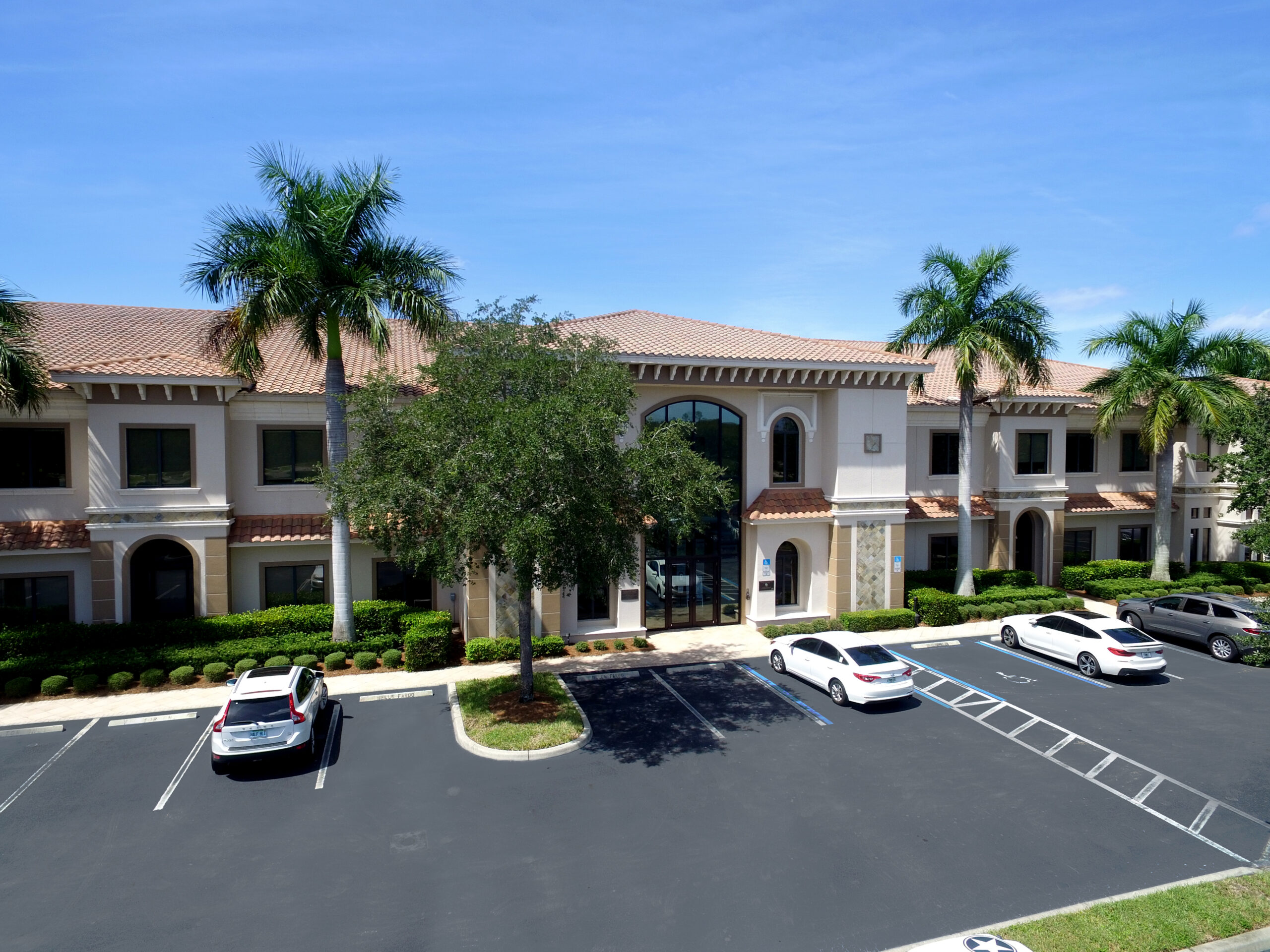 Was there an ah-ha moment that led you to your entrepreneurial journey?
My journey is not the typical story of having a dream to own a business. Instead, it developed from a dream of keeping family the priority. I started my business, Priority Marketing, in 1992 shortly after the birth of my daughter. I had an established career in marketing, and once I was home with my daughter, people soon began reaching out to me for marketing support. I wanted to help, so I started taking on a few projects. The business grew organically from there, and I ran Priority Marketing from home until my daughter reached school age, at which time I opened an office and hired a small staff. While leading a successful small business has been incredibly fulfilling, the biggest reward of all is keeping my family at the forefront while helping people and businesses succeed.
Describe some major challenges you've found in growing your business. How did you overcome or solve them?
A pivotal moment in our company's history occurred in the early 2000s when Priority Marketing strategically restructured its client base. Until 2000, 90% of Priority Marketing's clients were within the real estate and construction industry. Rather than serving as a "specialist" in a select industry, we decided to diversify our client list.
The benefit of remaining diversified became evident when the real estate market crashed in 2008. Although many businesses struggled, Priority Marketing was able to continue serving a range of clients in various industries that were less affected. The benefit presented itself again during the COVID-19 pandemic. While many restaurant and hospitality businesses were particularly hard hit by the pandemic, other industries, including healthcare, have had a greater need for marketing services. Priority Marketing has helped clients navigate these unprecedented times by providing creative solutions and helping craft important messaging.
Are there any challenges you foresee in the next few years?
Challenges that may occur at the national and global levels, such as economic shifts and health impacts, can present barriers to business success. To support the sustainability of our company, we developed an internal leadership team committed to the growth, development, and structure of Priority Marketing to lead the company and its employees along the path for continued success. We've worked to develop the company's mission, outcomes, and values, and company directors have implemented a coaching program to set goals for their department and encourage the continued growth and sustainability of the company.
Explain the culture of your organization. What's it like working at your company?
Priority Marketing's motto of "Will Work for Solutions" is representative of the internal culture and innovative mindset of our team members to face both opportunities and challenges head-on. To recognize ongoing successes within our team and on behalf of our clients, we implemented an employee recognition system that recognizes "light bulb moments." A board is filled with kudos and recognition and a special prize drawing is held at the end of each month. All-company meetings, "PM Power Ups," bring our team together to review our company's mission, values, and outcomes, sharing client success stories, team accomplishments, and learning through an educational workshop. We also established a Fun Committee devoted to planning and hosting mixers, celebrations, and community involvement programs for staff.
What's your competitive edge?
Priority Marketing stays at the industry forefront by offering the full scope of marketing services in-house. Marketing, advertising, public relations, creative, event planning, website development, digital marketing, social media, graphic design, and videography services are all offered at Priority Marketing. This strategy has allowed our company to provide high-quality, cohesive services to meet the diverse needs of our clients while providing new opportunities to grow their marketing strategies.
To further our impact and value, we also restructured our own marketing efforts with a greater focus on education, offering free marketing tips, resources, and toolkits to support businesses of all sizes and industries.
What's it like to operate your business in Florida? 
As a Florida native, I'm proud to do business in a state that is full of opportunities. Our state's business-friendly leadership and having no state income tax has created a pro-business climate that encourages businesses to succeed.
What does it mean to you to be selected as a GrowFL Florida Companies to Watch Honoree?
It is an incredible honor to be recognized as an honoree in GrowFL's Companies to Watch. We strive to serve our community as a trusted source for innovative solutions that achieve outstanding results, and this recognition is a testament to this hard work. Our team feels privileged for Priority Marketing to be recognized alongside so many incredible Florida businesses.
Is there anyone you'd like to thank?
I am thankful for the 40 employees of Priority Marketing that make this such an amazing company. The team at Priority Marketing works to make a difference in the world, and the "worlds" of our clients and each member works tirelessly to support client business goals, raise awareness, and aid in long-term success. This honor is truly a result of their hard work and passion for helping local businesses and nonprofits succeed.
What is your advice for aspiring entrepreneurs?
The measure of success is not driven by profit. True success is found in helping people, businesses and the community succeed.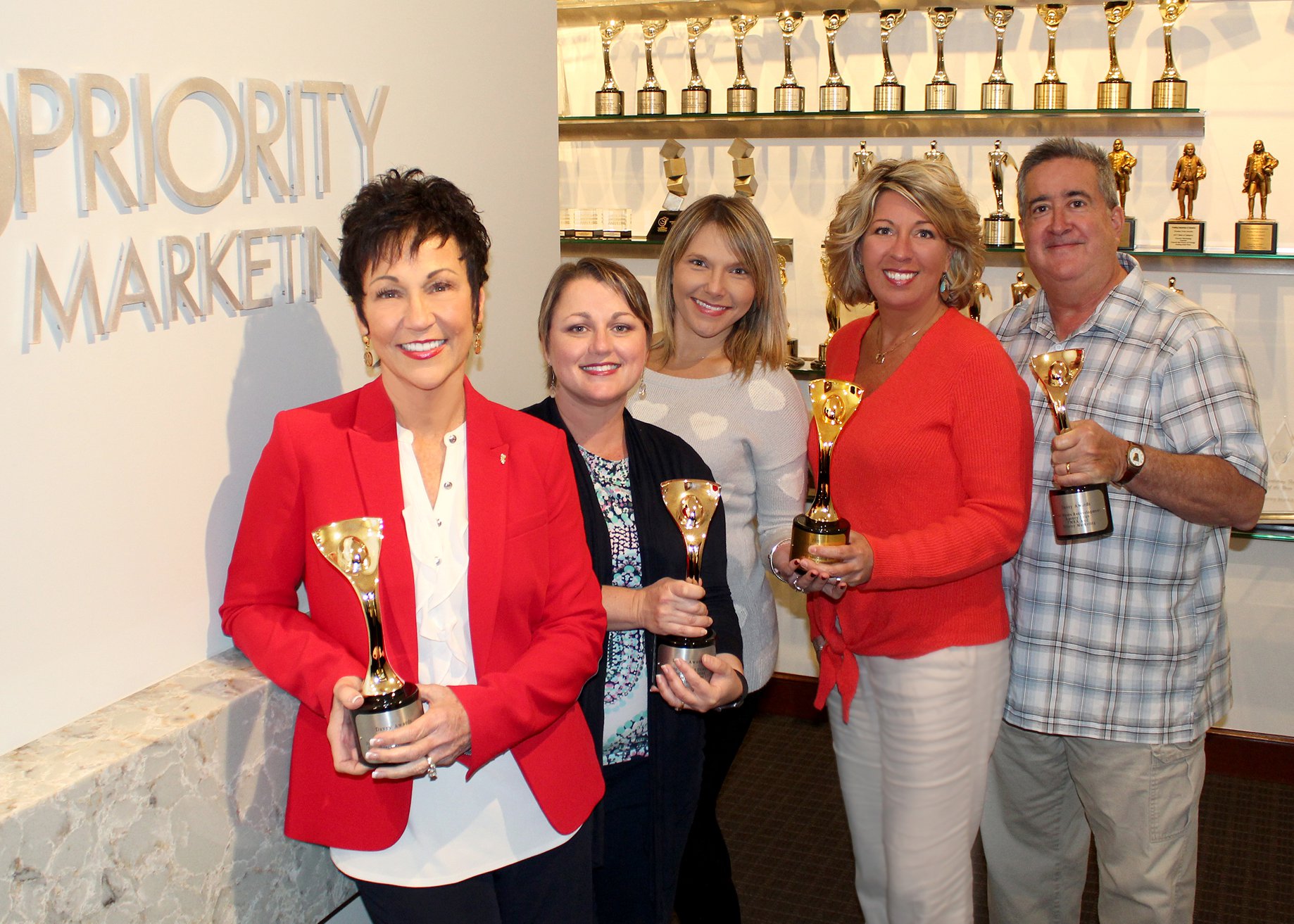 Photo Gallery