ProcureAbility
ProcureAbility Economic Impact
Jobs
90
190% Job Growth
2015-2019
Revenue
71%
Revenue Growth
2015-2019
About
The Fortune 1,000 trusts ProcureAbility to support and transform their procurement organizations by providing on-demand consulting, staffing, recruiting, analytics and market intelligence. Always focused on procurement, always tailored to their client's unique needs. Decades of experience and a robust team empower them to address your needs and opportunities with options that deliver maximum procurement ability.
Meet ProcureAbility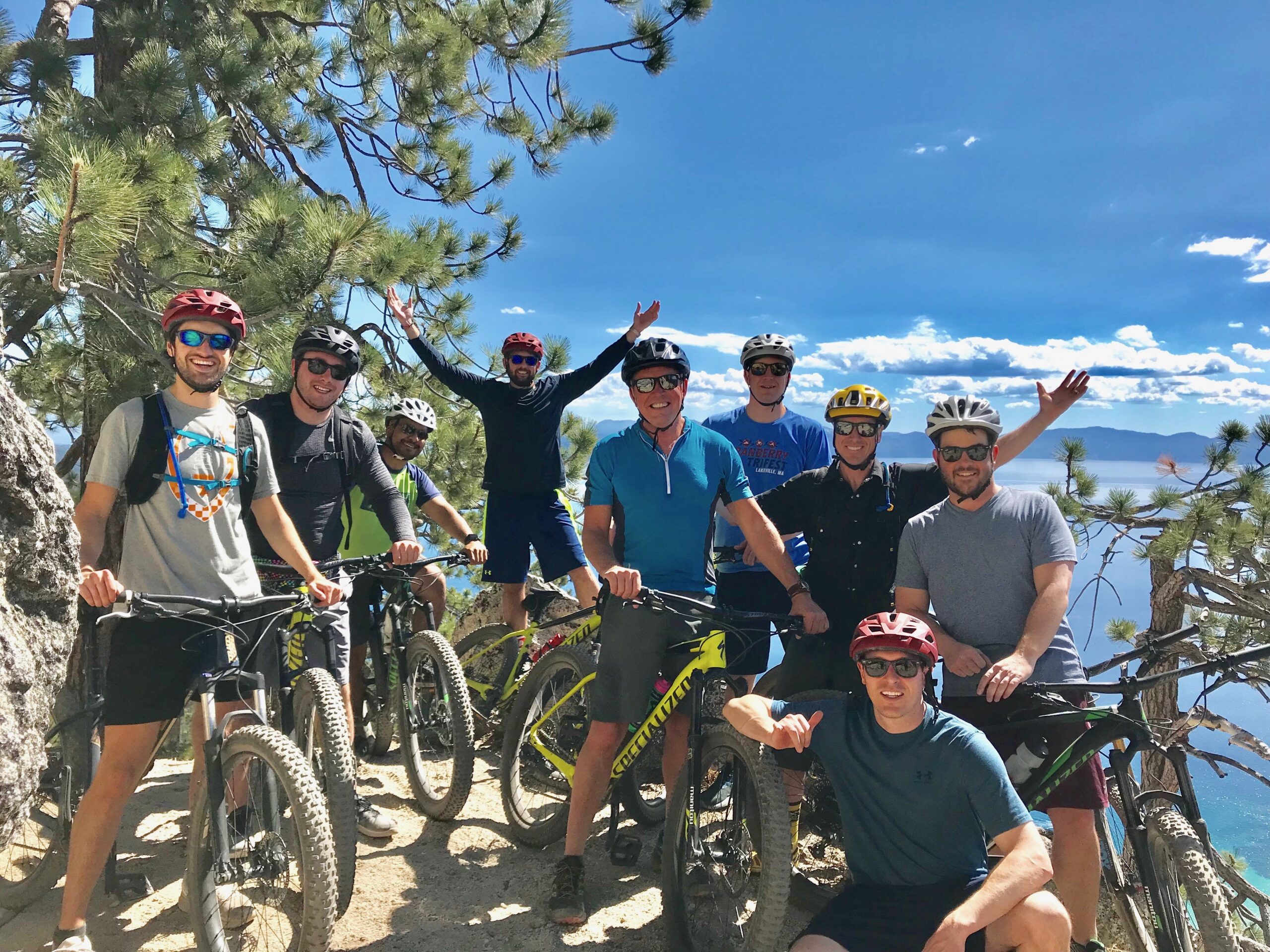 Tell us about your business and the value it brings to your customers.
We are a professional services firm that focuses on helping large companies (typically Fortune 1000 clients) improve the results and effectiveness of their procurement operations. Most people don't realize, but large corporations typically spend 30-50% of their revenue on purchased materials and services; usually this is a higher cost component than even labor in most companies. We help companies take a more structured and strategic approach to procurement, which can result in substantial cost savings. Most of our clients spend at least $1B in purchase materials and services, so even a 1% improvement is worth a lot of money (we typically realize 10-15% savings).
ProcureAbility provides staffing, recruiting, consulting, analytics and market intelligence services focused specifically in the procurement space to help our clients generate more value out of their external spending while also improving the efficiencies of their procurement operations.
Was there an ah-ha moment that led you to your entrepreneurial journey?
I've always known that I wanted to be an entrepreneur; my dad owned a gas station since I was about five years old, so I worked there as a young kid growing up; even then, I couldn't imagine doing anything other than owning my own business. After graduating college in the mid 80's, I moved out west and worked in industry for about 10 years, and then co-founded ProcureAbility in 1996.
One of my co-founders and I were working for a small boutique consulting firm that was being acquired by Deloitte Consulting. Both of us had worked for larger consulting firms before, and didn't want to go back into a large firm environment. One of our major clients approached us (they also didn't want to work with a larger firm), and offered us a contract if we left and started our own firm. We had been thinking about that for a couple of years, so having at least one guaranteed customer made the jump much easier.
What are some major challenges you've faced while growing your business?
Being a professional services company, our main resource, or product is our people. Prior to the COVID crisis, the labor market was pretty tight, so that was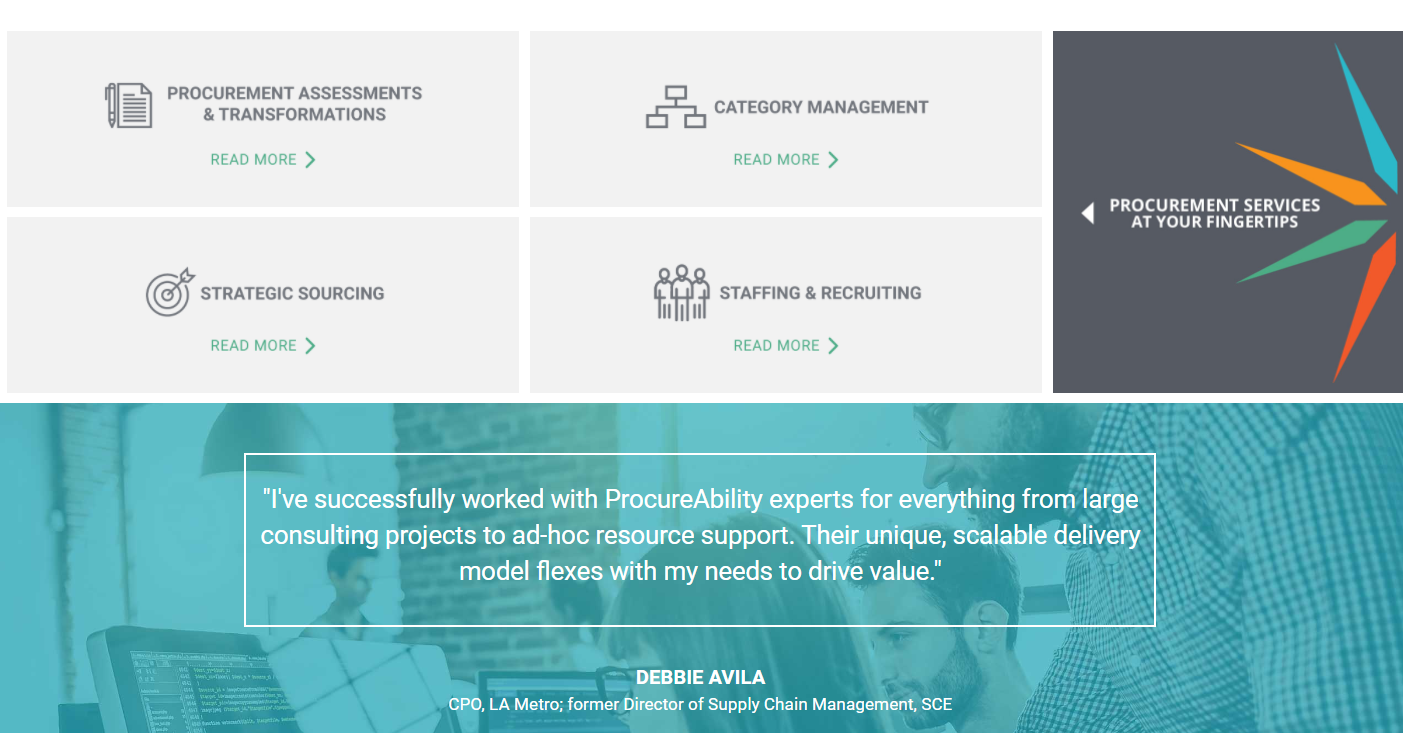 certainly a challenge. You're only as good as the people that you can recruit, and recruiting in a tight labor market can be a challenge. It seems to have gotten less restrictive during the past 9 months, but as the economy improves, we expect that it will get tighter again.
What was one of the most pivotal moments as CEO?
We were originally founded as a management consultancy, then grew organically adding recruiting, staffing, intelligence, analytics, and managed procurement services offerings. Our pivotal moment occurred in 2016, when the procurement managed services business line was acquired by an outsourcing company. The divestiture represented over 50% of our business revenue, and over 80% of our revenue. Divesting this business unit opened an opportunity to rebrand the remaining functions, and allowed us to focus on our core competency: coaching, facilitating, supporting, and enabling our clients to achieve procurement excellence on their own. As a result of this intense focus, we've quadrupled in size over the last three years.
Explain the culture of your organization. What's it like working at your company?
Our culture is very entrepreneurial; being a virtual company, it's very important for our employees to be self-starters, entrepreneurial, highly motivated. Since we're virtual, the specific local college environment is not such a factor for us. We do recruit from targeted universities that have strong Engineering and/or Procurement related programs.
Explain your company's competitive edge over other companies in your market.
Our major competitors are typically very large consulting and staffing firms – some with over 100,000 employees. Our smaller size has enabled us to make innovations in our space much faster than our competitors, which has been a big plus for us. I also think that being smaller and nimbler helps us to be more flexible, easier to work with, and typically more competitive. Our specialization (in Procurement) has been a big differentiator as well.
What does it mean to you to be selected as a GrowFL Florida Companies to Watch Honoree?
This is a big honor for us. When the COVID crisis hit, we, like many others were concerned how our business would be affected. We're very fortunate that we've been able to continue to grow through all of this, and we (and our employees) are very grateful in being selected as FLCTW honoree. We would like to thank GrowFL for selecting us for this, it's a huge honor.
What is your advice for aspiring entrepreneurs?
Don't be afraid to take risks, but be prepared and be thoughtful. Network and find mentors – you never know just how valuable your network can be, whether for advice, funding support, opening doors, or potentially valuable partners. Lastly, do your research and find ways to differentiate yourself prior to starting your company. Whether it's a price or cost play, or new and improved services, or product innovation.
Photo Gallery