The SilverLogic
The SilverLogic Economic Impact
Jobs
9
1700% Job Growth
2015-2019
Revenue
239%
Revenue Growth
2015-2019
About
Since 2012, The SilverLogic has achieved business goals within all types of industries, whether they require custom software, mobile apps, business automation, artificial intelligence, or augmented reality. They work closely with growing businesses to revamp their process, exceed expectations and deliver products to best fit their goals.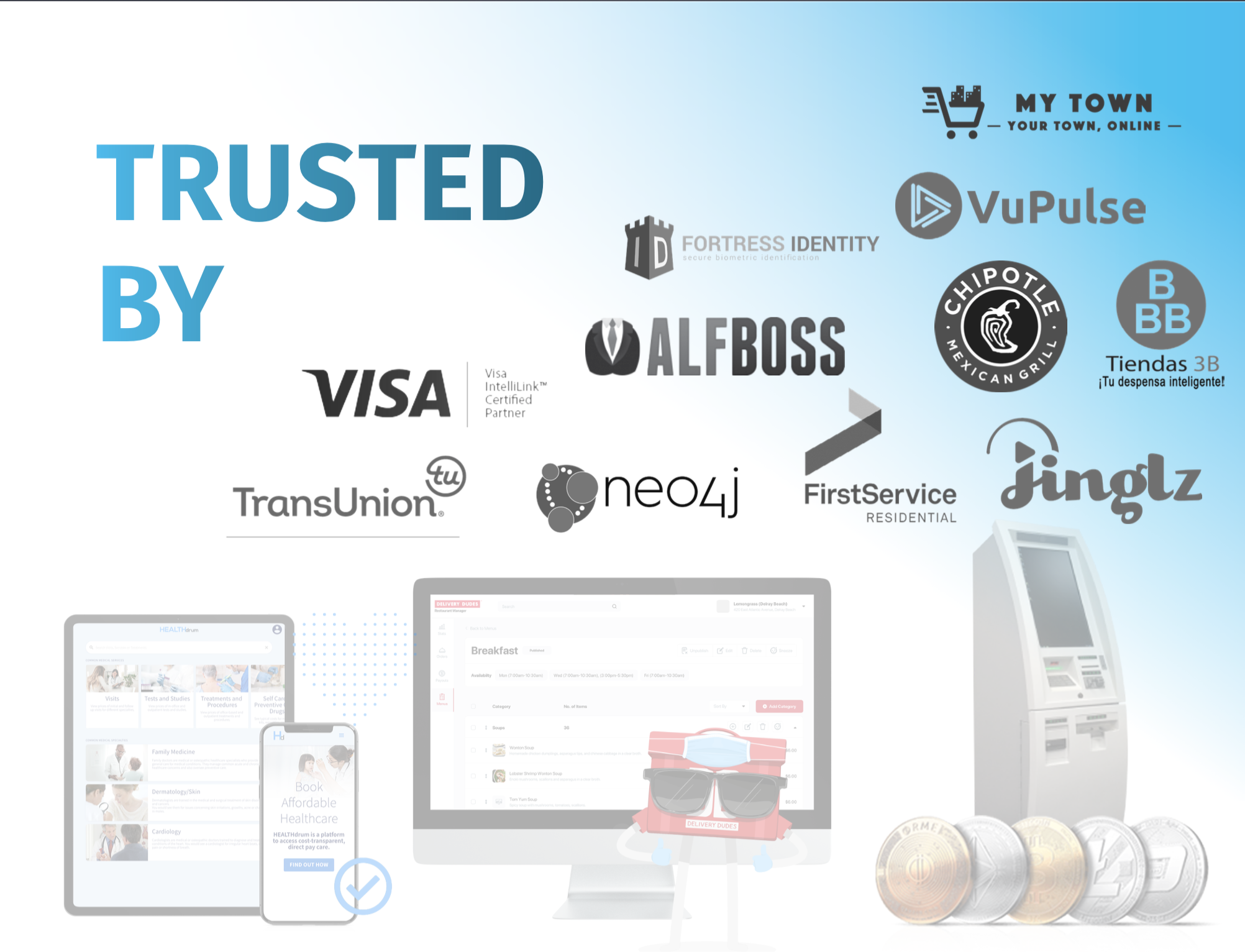 Meet The SilverLogic
Can you talk about your business and what led to the evolution of your company? 
Probably a prolonged moment not just one moment in time. I started early on building applications and websites, took some IRS development, and started building IRS applications. I had a buddy in college that was also doing applications and we bonded doing some of them together. At some point we found out we were really lacking design, so we found a third friend and the three of us got together to join forces. We could do things better and stronger together than if we each did it separately. Over time, that molded into what later became The SilverLogic. Combined, we were able to, as a greater unit, build software, tools and platforms that help people improve and run their business and scale faster than they could without those pieces in place.
What value does your company provide its customers?
Most projects we build are custom software pieces, tailored to that business.  We don't do the same thing for hundreds or thousands of people.  We selectively pick businesses that are in a good scale, upper growth stage. At these businesses, there are tasks that require a lot of data entry or a bunch of different spreadsheets they are all trying to keep in sync. Or, it could be different reports that have to be made every week by hand.  These are the kinds of things holding a company back from scaling to the next level, we come in and help them automate.
I did the first version of it some years ago which we call our base app, it's our core framework. I got really bored doing the IRS apps myself and got really bored with doing "forgot password or login" or certain forms or giving feedback.  Doing those over and over again was the foundation for the base app. Any components common to most applications you see out there, we put into the base app. We have the core foundation that we can implement on day one, so it is special to whatever software you want to build, not just all the generic pieces. That has helped us accelerate the path that when we have someone new or a new project, on the first week we set up servers and dive right into building a feature that now makes their new project already happen from any week on.  Having the foundation allows us to easily add in certain modules, like text communication or referral codes, or payment integration.
Not everyone charges their customers the same way.  Yes, they will all use a credit card most likely, but it is different in the way the subscription is handled, what frequencies and rules around the build.  Those things are a very custom build.  There are many off-the-shelf solutions for a lot of different tools but we are able to build something that isn't simply a "here we configured this thing" but instead we can write code to have something that is very tailored that business and whatever business rules they embody.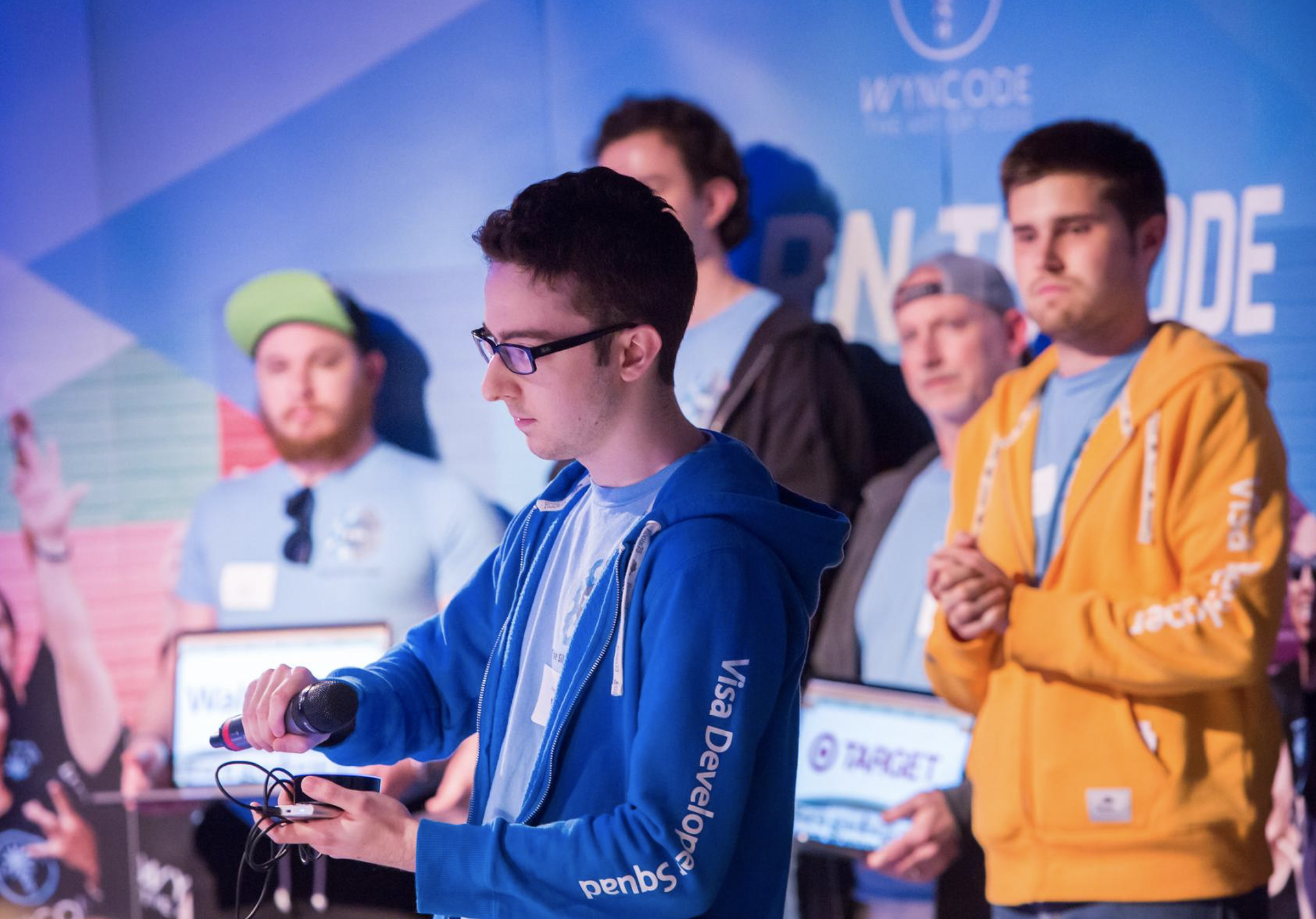 Did you know you always wanted to be an entrepreneur?
I think if I had known all of the things required, I would have been a lot more scared back when I started the company.  Not knowing was a blessing to some degree back then because I did not know the extent of having payroll and filing taxes and health insurance.  Luckily, I was really passionate about technology and that's what I wanted to embrace.
What makes your team unique?
The workforce is all full-time salaried employees and the majority of the team is in our Boca Raton office and work from here.  We have some employees across the world, technically they are contractors but from the culture, we embrace I treat them like they are full members of the team.  As we were growing so quickly in 2019, we hired about 16 to 19 people, so that was a tremendous growth year. There were times where we widened our net to pull in great talent from different parts of the world.  We have three people from Canada, two in Paraguay, two people in Germany, and two in Mexico.  The big difference when businesses have remote help is that they are all handpicked.  They have all gone through a long interview process where we really connect and pick that person to be part of this team and a great cultural fit.  That's the very first thing in our process is a cultural interview. After we do a technical interview and then I conduct a final interview with them. In doing so, we've seen the retention really benefit. We have celebrated five and more anniversaries with employees and as a tech company of only 8 years, I was very proud to have people that have stayed with me.
We have a unique milestone system and when someone is hired we have a self-assessment system and throughout their career, we mandatorily reflect on it every quarter to see how they are doing and what they would like to achieve to reach the next milestone.  Perhaps learning a new skill.  If whatever they want to learn has value to them and the company, we make a milestone. If they achieve that milestone, it's an automatic raise on your next paycheck.  That has made it into a different culture of how you can reach your goals, instead of just asking for a raise. The rest of the team knows what goals everyone is working toward the teams can get into a better state and achieve their milestones together.  Someone comes to me and says 'Hey David, I unlocked that milestone and I got it done,' then, I am happy to say 'Awesome, you have a new salary now.' Now, the company is more valuable, your team is stronger and your employees have grown personally.
How do you keep your employees engaged?
Growth is something that is very exciting because we have been able to have double-digit percentage growth with one year having a triple-digit percentage growth.  I do a state of the company address at the beginning of the year.  The team recently asked if I can do this quarterly because they love the updates and seeing what's new and what's happening.  It really brings together the team, especially with our remote members.  Everyone turns on their cameras and we are in a big Google hang out with different people.  It is very big for me as it used to be only 10 people.   They all want to hear what is new with us and the growth of the company.
How does your company operate?
The company is split into scrum teams.  A scrum is a project management philosophy that splits us into teams with very minimal management overhead. Our COO, operations coordinator and I are the only overhead we have.  Everything else is in the self-contained units of the scrum team.  There is a product owner that is a liaison to the client and a scrum master, which is like a performance coach of the team. This is something we support from the moment someone is hired all the way through their career and journey with us.  We want to know what their goal is and what they want to achieve this year, next year, and in five years – where do they want to go? We embody and combine this journey with something that is good for the company so the person's goals can align with our goals. For the rest of the cast, we have software engineers that work on the back and front, android, IOS, databases as well as scaling and architecting systems. Those are all embodied in one team all working together so we can build the best product.
What is your competitive edge over others in your market?
The biggest piece that sets us apart is the thought leadership we bring to a project.  We work with the business in the most sustainable fashion, so we don't build something that they don't need.  We come into most businesses either in person or virtually, to speak with the employees to see how their processes work and see what we can improve and where.  When we make a roadmap, it is broken down line by line with pricing so the business owner can see what would add value to their business. We become not just a vendor but a partner with that business because our focus while making these recommendations is to stay within the business long term. We don't like to do a project, hand it over and say goodbye, rather we want a long-term relationship where the business sees the value of what we have done.  I love technology and seeing it come to life. The excitement I see when they use the systems and the impact it has on their daily work is so rewarding.
What does it mean to be selected as a GrowFL Florida Companies to Watch Honoree?
To be selected was a nice wonderful light in this very dark year. It was great to announce it and to share it with my team, giving us the validation that we're doing good stuff. We know that, but it's awesome when there is someone outside that says you guys are awesome.
Is there anyone you'd like to thank?
My team for all the tremendous work they have done to get us in a position that anyone would look at us and select us for an award.  The other members of my team put together the words for me to express what we are doing with the right finesse and words that others would be excited about.  Finally, a big thank you to the GrowFL team for being so supportive.
What is your advice for aspiring entrepreneurs?
Just start. It's easy to get scared and try to make it perfect but just get out there.  Don't be afraid to do unscalable things in the beginning. You don't need to figure out the perfect system and solution on day one.  On the first day, instead figure out that you have a market, product, or service so you know someone wants to buy it.  Then, talk to your customers. Your customers will give you more feedback on what needs to be improved. 
Photo Gallery