Xendoo
Xendoo Economic Impact
Jobs
15
50% Job Growth
2018-2019
Revenue
83%
Revenue Growth
2018-2019
About
Xendoo is an innovative cloud-based bookkeeping and accounting platform focused on helping small businesses. We provide small business owners with accessibility to CPAs, predictability of pricing, and speed to their numbers delivered through a technology foundation. Xendoo is reshaping the accounting industry, leveraging technology to deliver financial peace of mind to small business owners so they can focus on doing what they do best: running their business.
Meet Xendoo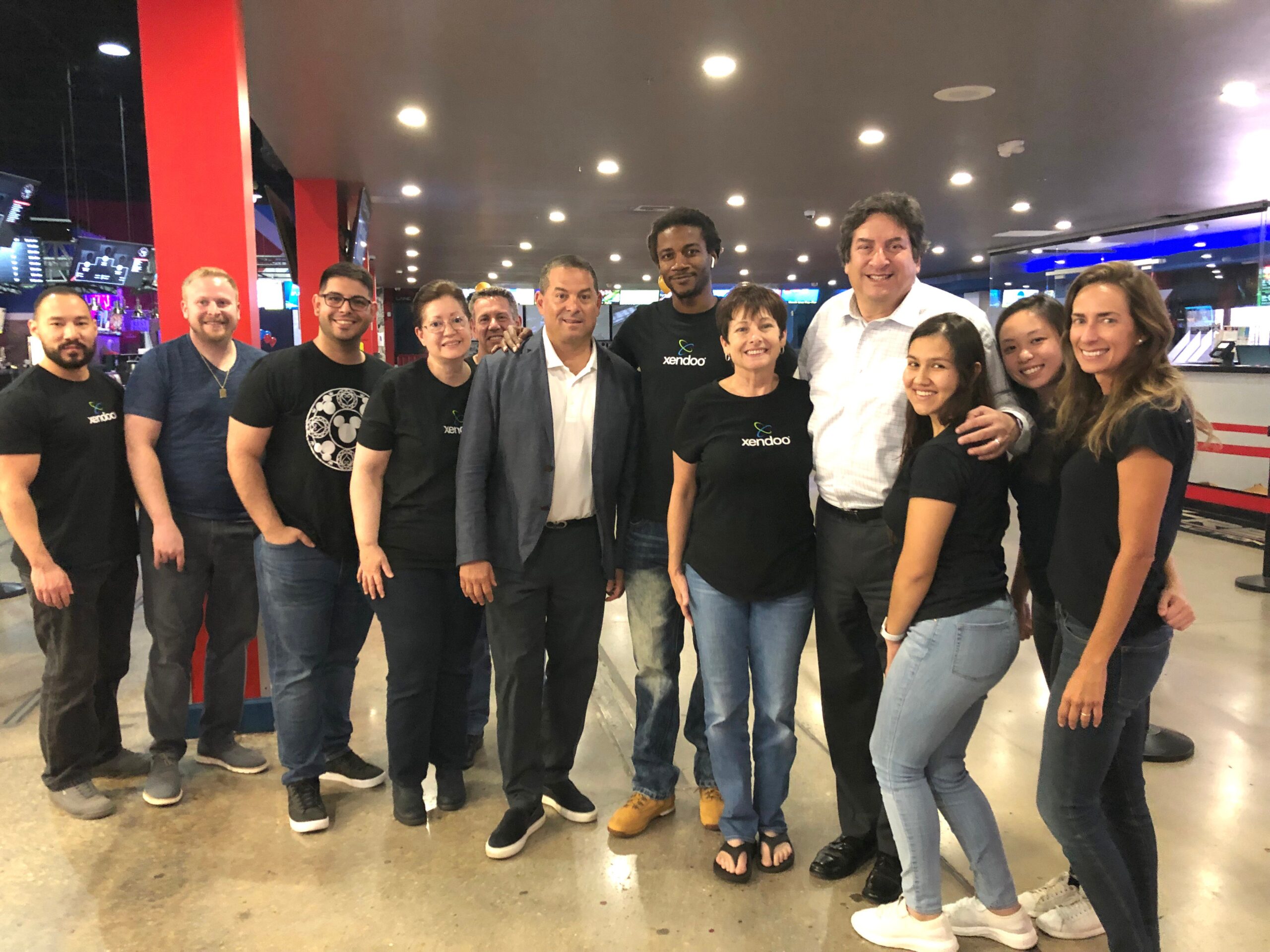 Tell us about your business and the value it brings to your customers. 
We specialize in online bookkeeping and accounting for small business owners with less than 20 employees.  We provide their financials by the unprecedented 5th business day of the following month.  Ultimately, we deliver financial peace of mind to small business owners.
Was there an ah-ha moment that led to your entrepreneurial journey?
The ah-ha moment came through a lived experience of solving a problem I felt as a small business owner.  I was not being able to get financials in a timely manner to make critical decisions in growing my past businesses.  Upon exiting my last business in manufacturing, with technology coming to the doorstep to make great strides, it made me realize by leveraging technology we could be at the forefront of reshaping the industry and in turn solve a major pain point felt by small business owners – getting accurate financials, timely.
What's been the biggest challenge in growing your business? How did you overcome it?
Funding, right people in the right seats, and moving at the speed of a high-growth startup.
It starts with an eye-of-the-tiger attitude and recognizing the problems to be solved, prioritizing them, and then purposeful execution. Then rinse and repeat. All 3 steps are required.
The greatest challenge over the next three years is the unknowns that are out of our control. As we are living through an unprecedented pandemic, we are realizing we all must be resilient and solution-focused to navigate this challenging and exciting time.  Historically, in times like these, some of the greatest innovation and forward-thinking has occurred. We are seeing that today and that is why it is both challenging and exciting.
Explain the culture of your organization. What's it like working at your company?
Customer -obsessed, lots of opportunity and fun. Our diverse culture is filled with people who are life-long learners, who are customer-obsessed, who believe in always doing the right thing not only for our external customers but for our internal customers as well.   We are fast-growth and fast-moving and always find the time for a bit of fun and honoring each other as we honor our customers.
What's your company's competitive edge over other companies in your market?
Our competitive edge is a lot of little things – no silver bullet.  Many of them are intangible.  It is no longer an edge to do things faster or lower priced. There is always someone who will come around and one-up you in these areas.  Our competitive edge is our brand.  We speak small business and have the customer-obsession (internal and external) that are present in companies like Chewy and Zappos.
What are the benefits of operating in Florida for your business?
As a native of Florida, I saw no other way than to build in Florida.  With the diverse culture that brings varied points of view, I feel it's a competitive advantage to problem solving and innovation.  Along with the amazing weather, talent pool, and tax advantages, Florida is well-positioned for growth in the next decade.  Florida has been a well-kept secret business up till now!
What does it mean to you to be selected as a GrowFL Florida Companies to Watch Honoree?
It's a great honor for myself and Xendoo to be recognized as a GrowFL company.  We are filled with gratitude to be amongst the caliber of honorees past and present.
We'd like to thank Alma Kadragic for nominating us for this phenomenal honor to be recognized as a GrowFL company.  And I'd like to thank the team at Xendoo, who work tirelessly to move us forward and take exceptional care of our customers.  And gratitude for our customers who fight the fight every day as small business owners across the country.
What is your advice for aspiring entrepreneurs?
Be intentional. Do proper due diligence to ensure that the time is right for your startup. Then surround yourself with people who are smarter than you and compliment your challenges. Finally, put your head down, run like heck, and never give up.
Photo Gallery