Congratulations to the Florida Companies to Watch Winners for 2017
A typical Florida Companies to Watch class is comprised of businesses who collectively gross over $450 million in annual revenue, add more than 350 new jobs per year, average a 30% increase in earnings and experience almost 20% growth in employees annually. They represent great companies from throughout the state of Florida. Meet five of our new winning companies!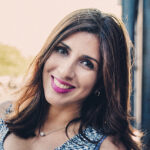 Marnie Forestieri, co-founder of Amazing Explorers Academy, which was named a GrowFL Company To Watch for 2017, illustrates the courage needed to successfully launch an innovative startup.
"I came to this country as an EB-5 immigrant investor," she said. "My first project was a preschool franchise where I learned the weaknesses of competitors and opportunities to develop a program focused on the needs of 21st century learners. One opportunity was to serve as a bridge between educators and the business community to bring a solution to the challenges facing our industry. Even though I had the most successful franchise unit and was making a lot of money from it, I sold it to buy a preschool that was underperforming and a couple of months away from closing its doors. To build the Amazing Explorers concept, I collaborated with UCF Incubator and worked closely with professors from the UCF department of education, technology experts, partners and advisors who provided a lot of guidance. Our concept was developed as a community effort in Oviedo, Florida."
Forestieri turned around that first preschool, opened a second and is set to open nine more by the end of 2018.
"We will have 300 employees by then thanks to my co-founder Fabrizio Spinelli, and partners Marcello Spinelli and Eric Koesser" she explained. "I couldn't do this without my partners."
Amazing Explorers Academy focuses on providing preschool children the learning skills and passion to prepare them for careers in STEM (Science, Technology, Engineering and Math) fields.
"We are next generation early education centers where little minds open up to develop lifelong learning skills designed to inspire, connect and engage the great minds of the 21st century using our proprietary curriculum that promotes STEM thinking skills," Forestieri said. "We have a proper methodology that promotes STEM and technology skills. Our biggest differentiator is our methodology, proprietary curriculum and the integration of technology in every aspect of operations including curriculum, enrollment, operations and portfolio assessment. Our competition lacks that."
Forestieri is honored the company has been recognized by GrowFL as a Florida Company To Watch in 2017 and uses it as further motivation to improve. "For us, it's a commitment to grow and to scale," she said. "It's a commitment to provide more opportunities for employees who are passionate about our industry and for real educators who didn't have the platform or resources to pursue their true passion in education."
Forestieri's advice to aspiring entrepreneurs is to balance passion with practicality. "Pursue your passion and dream but always be objective with your limitations in terms of scalability," she said. "Before you scale, make sure all your departments are working properly. Don't scale too soon. Work with a good team. Know your market. Never get into an industry you don't know. Surround yourself with people who are smarter than you and have the same work ethic."
---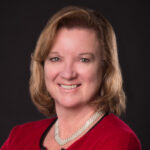 Kim Brown, President of Boys Electrical Contractors, which was named as a GrowFL Company To Watch for 2017, likes to say she is the girl at Boys.
"I'm a woman in construction and that generally doesn't happen," she said. "It especially doesn't happen with our growth trajectory in the electrical field."
Boys Electrical is a full-service commercial electrical contractor in Central Florida specializing in large commercial, industrial, retail, educational and healthcare facilities.
"We're empowered to find solutions in the field," Brown explained. "Each employee is empowered to find those solutions. We've been able to grow because of our people. In this world of shortages of skilled tradesman, it's difficult to find the best talent. We've done that by creating an environment where they feel they belong, and it's personal.  It helps that they then trust us enough to bring their qualified friends. We hired 44 people this year, 29 of whom are referrals, and we don't pay any recruiting incentives."
Brown is proud on several levels that Boys Electrical was named a GrowFL Company To Watch. "It means a lot and we're completely honored and proud," she said. "It's validating that someone has seen what we've been doing and seen that it mattered. It's gratifying and fulfilling even. It's encouragement to keep it going and growing, to keep doing the things we're doing. We'll use it to keep growing for the guys and the future employees and the customers. It's very satisfying and we're very proud."
Brown's advice for aspiring entrepreneurs is to read Traction, Good to Great and Extreme Ownership. "Remember you're running a business," she said. "A lot of entrepreneurs have very high-end talent and expertise, which is what you build around, but remember you're running a business. Have a strong support system. If you're juggling too many parts of life and don't have support, it gets very hard. You've got to have a good structure around you. Also, go with your gut. If you're feeling it, it probably is right, if not, it's probably wrong."
---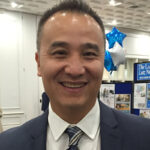 Dan Tang, founder of Global ETS, LLC, which was named one of GrowFL's 50 Companies to Watch in 2017, became interested in entrepreneurship after leaving a large company for a smaller one. Then jumped on the chance to launch his own business when timing combined with opportunity.
"I worked as a production manager for 15 years at an electronic product manufacturer," he said. "I left to accept an offer from a small value-add company in the electronic component industry. That was the turning point that allowed me to experience a smaller company and expand my business knowledge. That was sold off to another company and I decided to go out on my own. I put a business plan together for a testing lab because at that time there were only a few companies in the world doing electronic component testing. I know we can provide better services with better quality and very competitive pricing. I wanted to create something that felt more family oriented and fostered employee loyalty using the following core values, Integrity, Quality, Excellence, Respect, Accountability, Teamwork and Giving back"
Global ETS is an independent certified test lab specializing in electronic component authentication and testing.
"Our engineers are very innovative and come up with different ways of reducing costs so we can pass those savings on to our clients," Tang explained. "Also, our facility is very large with multiple test benches already set up, which allows us to reduce wasted time and turn around tests very quickly. Everyone averages two weeks while we can do it in five business days or less."
Tang is grateful for being recognized by GrowFL as a Company to Watch. "It's definitely an honor for us to receive this prestigious award," he said. "Our employees take their jobs very seriously and put their heart and soul into the quality of the product so to be recognized by this is very honoring and we're all excited to win this award. I couldn't have done it without my team and their dedication and hard work."
Tang's advice for aspiring entrepreneurs is to take the leap. "Don't be afraid to take risks," he said. "The biggest thing for me was moving away from that safe, corporate environment to be on your own. There are a lot of things you have to learn on your own, but don't be afraid to do it."
---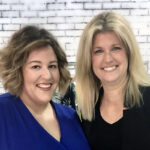 Michelle Crawford, co-founder of Society+, which was named a GrowFL Florida Company To Watch in 2017, was drawn to entrepreneurship because she wanted to exercise her creative muscles and make a social difference. "I was tired of working for someone else in a gray cubicle with gray carpet and gray walls under fluorescent light," she said. "I was doing creative work but I wanted to start something from nothing where we would treat people well and do something different that included a social component and changes the conversation in our society. I wanted to do something meaningful."
Society+ is the only plus sized retailer with a respected and high visibility industry voice as a co-founder which means its clientele see it as a truly authentic brand. Co-founder Jessica Kane is that voice. Crawford credits Kane's reach and thought leadership for much of the company's success. "She lends the brand authenticity," Crawford said. "Before she helped launch Society+, she started a plus sized magazine and developed hundreds of thousands of followers and fans on social media."
The current version of Society+ was not Crawford's original vision. She pivoted to it after listening to her audience. "I started different apparel company before Society+," she said. "I kept hearing questions about plus sizes and looked into the industry. I saw there was a significant disconnect between supply and demand. I started paying attention to how curvy girls were treated. Carl Lagerfeld said he did not want curvy girls pictured in his clothes because it diminished his brand. I thought this is not OK. I don't want any woman diminished. I pivoted the whole business – we don't sell dresses we sell confidence."
Crawford says that the company's recognition by GrowFL not only speaks to the success and potential of Society+, but also to entrepreneurship in Florida. "Being honored as a 2017 Florida Company to Watch is a reflection of the hard work of our team and Florida's dedication to high-growth, second-stage businesses," she said. "We see a bright future for entrepreneurial businesses in Florida, and we are grateful that Grow Florida sees the same in Society+."
Crawford's advice for aspiring entrepreneurs is to begin with a clear goal and exit strategy. "The number one thing is to begin with the end in mind," she said. "Understand where you want to be and what the endgame means for you. Structure your business around that. Build your team with that end in mind."
---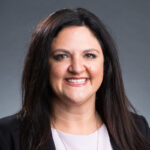 Anju and Andrew Lynn, husband-wife co-founders of Xplor, Inc., which was named a GrowFL Florida Company To Watch for 2017, have combined their professional skillsets to create a company that occupies an interesting niche in the world of marketing.
Xplor is a marketing agency specializing in promotions, incentives, travel and meeting planning that was recognized as the 2014 Small Business of the Year by the Florida Minority Supplier Diversity Council.
"We are a one-stop-shop for all things promotion, incentive and travel," said Anju Lynn. "There are plenty of event planning and travel incentive companies that don't understand or create the marketing for those programs and incentives, or companies that do not offer promotions or anything besides event planning. On the other side, most promotion companies might do nothing but branded merchandise and apparel whereas we are full service in all three divisions of our company."
Xplor prides itself on its experience with employee incentive development and its full service marketing offerings, which include everything but digital marketing. Andrew Lynn formed the company in 2010 and Anju joined him shortly thereafter. Since they joined forces, they have grown the company to eight full time employees and four part time staff.
"I've always been interested in entrepreneurship," said Andrew Lynn. "I read about entrepreneurs and was always thinking of different things I could do. I started as a kid digging golf balls out of ponds or catching fish to sell as bait – you name it. As my professional career progressed working for other companies, I saw the opportunities to do things better. After helping a German company launch its U.S. presence, I realized I could do it for myself."
"I started my own wedding planning business at 22," said Anju Lynn. "It was good but one of the things I learned early on is that the wedding business has a bad business model because you're not getting repeat business!  I loved event management though and enjoyed working for other companies getting experience with travel incentives. Once I reached my potential at an outside company and realized I couldn't grow any more at that company, I knew it was time to move on.  Andrew had just branched out on his own so we decided to combine our two areas of expertise. Besides being husband and wife running a business together, which can be challenging at times,  we have the same goals but different skills, so it works. We bring out the best in each other both professionally and personally."
Lynn is proud to be recognized by GrowFL as a Florida Company To Watch for 2017. "It is a tremendous honor for Xplor, Inc to be nominated as Companies to Watch by GrowFL," she said. "Our team works hard every day to learn, grow and be the best incentive company we can be.  To be recognized for those efforts is more than we could ask for."
---
CLICK HERE to view the full list of 2017 Florida Companies to Watch Winners