Congratulations to the Florida Companies to Watch Winners for 2017
A typical Florida Companies to Watch class is comprised of businesses who collectively gross over $450 million in annual revenue, add more than 350 new jobs per year, average a 30% increase in earnings and experience almost 20% growth in employees annually. They represent great companies from throughout the state of Florida. Meet five of our new winning companies!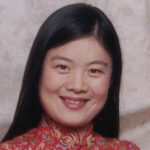 Ally Liu, founder of Azure Water Company, which was named a GrowFL Company To Watch in 2017, is an corporate engineer turned serial entrepreneur. "I worked in the U.S. at an engineering company that designed and built packaging lines for beverage companies," she said. "I decided to take that model to China and started an engineering services firm in Shanghai to serve the Chinese market. After 10 years, my husband and I wanted to return to our home country so we decided to build our own packaging line in Florida."
Liu researched the market and determined bottled water consumption was forecast to increase. Her engineering experience allowed her to build a line that provided a competitive advantage over other packagers. "We designed and built our production line in unique way to be flexible enough to handle 10 truckloads in a day or just 10 cases of water for a wedding," she explained. "We prepared for three years from concept to build. We used everything we had to build this plant. All our resources went into it. As a result, we don't have a bank loan and now we can fly because we have everything ready and don't need any more equipment or investment."
That strong growth helped Azure Water Company win recognition as one of GrowFL's 50 Florida Companies To Watch. "We're honored and humbled to be recognized," Liu said. "Our employees are dedicated to producing tailor-made bottled water for our diverse clientele. We couldn't be more excited to share this experience with other companies who share this honor."
Liu's advice for aspiring entrepreneurs is short but worth listening to. "Be persistent," she said. "Be consistent and work hard."
---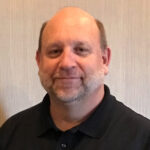 Steve Tarte, co-founder of CPWG Engineering, which was named a GrowFL Company To Watch in 2017, is a serial entrepreneur who participates in GrowFL's CEO Nexus executive roundtable because he recognizes even successful, experienced business people can benefit from the viewpoints of others. "CEO Nexus is one of my most anticipated meetings each month," he said. "It has been a real delight to be part of the group and it has also been very helpful. It's exceeded my expectations. I've been part of other similar groups before and was somewhat skeptical going in and it has more than exceeded my expectations."
CPWG Engineering provides full-service engineering, planning and landscape architecture to mostly public clients. "We believe our responsiveness separates us and is our differentiator," Tarte explained. "Our tag line is 'At The Ready' because we are at the ready to do all types of services for a client and we pride ourselves on being hyper-responsive."
Tarte got an early taste of entrepreneurship and small business when he started working in his father's store. Since then, he has launched and sold two companies and now is a principle in another two while growing CPWG.
Tarte's advice for aspiring entrepreneurs is simple. "Be passionate about what you want to do," he said. "Make sure you're funded and be focused."
Both Tarte and his team are proud to be recognized by GrowFL as a Company To Watch. "For all of us here at CPWG this recognition exemplifies and rewards all the hard work and dedication our team executes everyday serving our clients," he said. "We are proud that our team has been highlighted in the business community and we can individually and collectively be proud we are part of CPWG."
---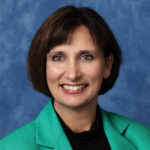 Julia MacGregor, founder of Global Safety Management (GSM), which was named by GrowFL as a Florida Company To Watch in 2017, is a serial entrepreneur who launched five ventures before GSM. "I tell people I have this disease called entrepreneurship," she said. "When I see a problem, my mind automatically starts working on a solution. Sometimes they're viable business opportunities and sometimes they're not. I've been an entrepreneur all my life. I can't help myself. It goes back to my first business, Hamsters Unlimited, which was a hamster distribution company when I was eight."
GSM's mission is to ensure employee safety by simplifying chemical regulatory compliance. "We're a SaaS-based compliance company that is fundamentally changing the way companies handle chemical and product safety information," MacGregor explained. "It's such a new way that industry leaders are calling it disruptive and a paradigm shift. With our system, our clients can create a Safety Data Sheet (SDS) in a fraction of the time they used to, in minutes not hours, and without having regulatory expertise."
SDSs are mandatory product safety documents required by OSHA for manufacturers and distributors. "As we moved from managing the documents to authoring them, we looked for technology solutions to make authoring them easier," MacGregor said. "We found the existing way was difficult and expensive. That was the genesis of our patent-pending method of creating and distributing these documents."
MacGregor is grateful on two fronts to be recognized by GrowFL as a Florida Company To Watch in 2017. "It's absolutely an honor," she said. "What I like about Florida Companies To Watch is it really highlights what we're doing here in Florida. Everyone thinks great ideas and companies only come from Silicon Valley and what GrowFL does is helps people both in and outside of the state see there are great things happening in Florida and that's a big deal. It's also a big deal to us as a company because we feel honored to be included in that group of companies that are making a difference in Florida for our communities and our economy by creating jobs and opportunities."
MacGregor's experienced advice for aspiring entrepreneurs is to make informed decisions, work hard and work smart. "Do your research," she said. "Not all ideas are viable business opportunities. Once you find one that is a true business opportunity, focus on the execution for that business. You have to know yourself to so you can leverage your strengths and backfill your weaknesses. Above all, have a plan."
---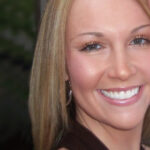 Kristin Van Meter, founder of Human Potential Healthcare, which was named a GrowFL Company to Watch for 2017, never learned about the entrepreneurial path in her youth, but in hindsight finds much in common with her grandfather's entrepreneurial journey. "I had no idea of ever being an entrepreneur," she said. "My parents aren't entrepreneurs," nor are anyone in my immediate family so it was never even discussed that there is another way to work. But looking back at the letters my grandfather wrote to his father, I see a lot of myself in him. He launched his own business after World War II and while many other businesses around him failed, his survived."
Human Potential Healthcare is a clinical staffing agency that leverages its network of nurses and therapists to provide hospitals and other medical facilities with the workforce they require. "Our differentiators are our levels of service, integrity and commitment," Van Meter explained. "Our integrity is illustrated by the high standards we uphold and our adherence licensing authority guidelines. When our staff steps into a facility, they are our reputation so we hand select our staff to uphold our high standards."
Van Meter is proud to be recognized by GrowFL as a Company To Watch. "To our staff in our office making this a reality, to have recognition from an organization like GrowFL is just huge," she said. "Our customers and employees and family have all loved to hear it. Everyone is proud."
Van Meter's advice for aspiring entrepreneurs consists of two adjectives. "Go after what you want and be persistent," she stressed. "Persistence is the difference between people who have it and those who don't. Be resilient. Those two adjectives are key."
---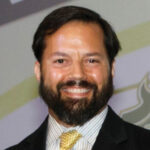 Garth Arevalo, co-founder of Lukos, which was named a GrowFL Company To Watch in 2017, discovered the opportunity to launch his own business while working as an Air Force officer. "When I was in government, I was a contracting officer negotiating business deals and contracts," he said. "Essentially I was a buyer for the government, where I saw opportunities for small businesses to support the government. I always had the entrepreneurial bug and decided to start a business selling to the government. The military has a lot of opportunities, but not as an entrepreneur."
Lukos is a service provider for the U.S. Department of Defense, providing a variety of specialized skills such as training, engineering, tech support and medical support for the Federal Government with a focus on the military."We are a group of primarily veterans, and many have backgrounds in the special operations community who have served with or for specials operations both here in Tampa, which is the headquarters for special operations command, and overseas," Arevalo explained. "We have a deep understanding of their mission, and they are our primary customers."
Lukos has long followed the tradition of special operations avoiding media attention. Its recognition by GrowFL as a Company To Watch is a deliberate shift in that approach. "For many years, we've taken a low profile and avoided the spotlight," Arevalo said. "But as we grow and enter new markets, we're excited about being honored by GrowFL as a Company To Watch. It's the opportunity to recognize the hard work of our employees. We're excited to come out of the shadows and mix with some folks who are not in our industry."
Arevalo's advice for aspiring entrepreneurs is to expect seriously hard work and little pay early on. "Everyone said it was going to be harder than you expect and it's even harder than that," he said. "You have to be prepared to not pay yourself for extended period of time or significantly less than your skills would demand in open market. It was many years before we paid ourselves what we'd be paid in a job. You need patience and the ability to make a lot less for an extended period until you can gain traction and grow the business."
---
CLICK HERE to view the full list of 2017 Florida Companies to Watch Winners