Congratulations to the Florida Companies to Watch Winners for 2017
A typical Florida Companies to Watch class is comprised of businesses who collectively gross over $450 million in annual revenue, add more than 350 new jobs per year, average a 30% increase in earnings and experience almost 20% growth in employees annually. They represent great companies from throughout the state of Florida. Meet five of our new winning companies!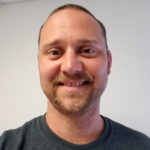 Mike Bisaha, co-founder of Big Top Brewing Company, conceived the idea for the company while sharing some beers with his friends. "We are your typical garage startup story," he said "It was four best friends sitting in a garage drinking beers saying there is no brewery in this town or even an hour away that was like what we wanted to do. One of our founders is a home brewer. We knew we could do it. We had the drive to do it and so we found a way to put it together. The initial spark was just sitting in a garage drinking beer looking at other bottles and thinking how cool it would be if one day we had our own."
Big Top Brewing offers several different styles of beer that are all-micro brewed in Sarasota. Big Top brews a full line, including seasonal beers like the peanut butter and jelly pale ale. "Our Ringmaster just won a silver medal at the Great American Beer Festival, which is one of the most prestigious medals in the beer community that you can receive," Bisaha explained. "Our brewer had been brewing for 25 years before we launched Big Top. He'd been perfecting it for a long time and had built his social calendar around it. Brewing can be a hobby, but he became a real craftsman."
Bisaha is humbled that Big Top has been recognized by GrowFL and is quick to credit his entire team for the company's success.  It's a huge honor for us," he said. "It has definitely been a team effort that has pushed us to where we are. There is no one person who has done it. It validates all those struggles that you go through that leave you scratching your head questioning your direction. To be recognized by others as doing a good job is exciting.
Bisaha's advice for aspiring entrepreneurs is to expect problems every day. "If it can go wrong it will go wrong," he said. "Don't let it bother you. You can be mad or you can fix the problem. If you get mad, you still have to fix the problem, but now you're mad. Keep a level head and move forward."
---
Sarah and Stephen Dougherty, co-founders of Dougherty Manufacturing, which is a GrowFL 2017 Florida Companies to Watch honoree, have driven the company's growth with their combination of diverse strengths. "We're the yin and yang and balance each other very well," Sarah said. "I'm not a risk taker, he is. We have been successful because he's been willing to take the risk and I sit in the background and make it happen. We were already in a family business when Stephen decided it was time to go out on his own to try something new, something fresh and something different. We started in our garage and have doubled, tripled and even quadrupled our growth year over year. One way to put it in perspective is that in almost five years, we've grown from our garage into a 200,000 square foot factory on 16 acres and nearly 100 employees."
Dougherty Manufacturing provides a full range of services, including engineering, tooling, metal working, metal fabrication, and composites. "We can take one job all the way from conception to completion," Sarah explained. "We build everything from truck beds to small metal pieces and theme park rides. We're problem solvers and always have been. We excel as a team in taking a drawing and figuring out how to make it manufacturable. Because of the tools we have, we do a lot more in house than we subcontract, which also gives our customer the benefit of timely delivery."
Dougherty is humbled that the company is a GrowFL 2017 Florida Companies to Watch honoree, in part because it helps everyone at the company lift their heads up from working hard for a moment to relish their success. "We are so honored to be named one of the Florida Companies To Watch," she said. "When you're in business for yourself, your reward is your employees being happy and cash flow being strong. This is another great way to honor entrepreneurs. We don't always pat ourselves on the back. We just get up and go to work, so this is a proud moment for us. For our employees, they are so excited to see the growth in the company and that it is winning awards."
Dougherty's advice is simple. "Don't give up, say lots of prayers and rely on those around you who have done it before," she said.
---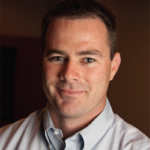 Craig Goodson, founder of Inspired Technologies, which is a GrowFL 2017 Florida Companies to Watch honoree, struck out on his own after years at larger companies because he wanted more ability to provide direction for the company. "I was working for a large, publicly-traded telecom company that had a specific way of doing things and was flying high," he said. "When the tech bubble burst, we went through a series of mergers and downsizings. I wasn't individually affected but it did affect folks I recruited. After a bad downsizing right close to Christmas, I finally realized I wanted to be in a place where I could help control the destiny more and apply my own implementation while providing an environment that was more structured and dependable."
Inspired Technologies is an IT company with three divisions. The company organizes itself into managed IT, wireless and wired telecommunications division. "The culture is the get it done mentality," Goodson explained. "It's cliché in this day and age, but when I started the business, everything was on my back to begin with. I had to play all the roles and get a lot of work done. Over time, that mentality kept manifesting itself and was successful. It was easy to transfer that methodology to my first hires, and then it started a domino effect. Now we have a team who are like minded and have a lot of the same goals."
Goodson is honored that his company has been named a GrowFL Company To Watch and, along with his team, is taking the opportunity to celebrate the company's progress. "It's a humbling experience," he said. "As a business owner and team, we're heads down workers and sometimes it takes a third party entity like Grow Florida bestowing this on us to take a breath and look back at what we accomplished not only last year, but also over the last four and five years. Many times you look up at the end of a tax year and realize things are coming along nicely but you're not taking time to celebrate and acknowledge it. Being honored here by an unbiased third party is one of those moments we all can acknowledge our success."
Goodson's advice to aspiring entrepreneurs is to be creative in solving problems. "You'll be faced with many challenges," he said. "There is a solution. You just have to dig in. You've got to go out and find the answer you need. You can't settle for no. For example, it's difficult to get access to capital in the service industry, but there's always a way to get what you need."
---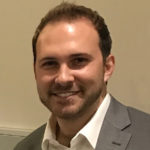 Justin Comparetto, co-founder of JustRyt Foods, which is a GrowFL 2017 Florida Companies to Watch honoree, launched the company at the urging of his grandfather Joe Comparetto, who planted the seed with one idea and one business connection. "My grandfather Joe came to us with an idea of selling olives," he said. "My co-founder Ryan and I knew nothing about it, but we were both young and ambitious and didn't have any plans set for future so we figured we'd jump into it. I was 19 at the time. I threw 12 different types of olives in my car and started knocking on doors. We started with 48 square foot storage space and now we're in a 20,000 square foot warehouse with 2,400 items."
JustRyt Foods imports and wholesales gourmet Italian food products. "We are the go-to people for any authentic Italian food products," Comparetto explained. "We have a distribution side which is a multitude of brands that we provide for our customers, and we also have the Giusto Sapore side which is our own exclusive label. We have a competitive edge because we import authentic, high-quality gourmet products and offer items most other distributers can't. Our customers requested us to supply items that other larger companies couldn't supply. That's how we found a niche helping others expand their business."
Comparetto is thankful for the recognition as a GrowFL Florida Company To Watch in 2017. "Being nominated for this wonderful award has been so amazing," he said. "We're finally getting recognition for our hard work, blood, sweat and tears that we've put into the company. The staff is excited and thrilled about the nomination. They are so happy to see their hard work is getting us somewhere and getting us recognized."
Comparetto's advice for aspiring entrepreneurs is to push through the hard times and never doubt yourself. "Never give up," he said. "As soon as you get that doubt in your mind, everything falls apart. Stay positive. Make it happen. If things are tough, so what? Deal with it and push through. Don't be afraid to work hard."
---
CLICK HERE to view the full list of 2017 Florida Companies to Watch Winners