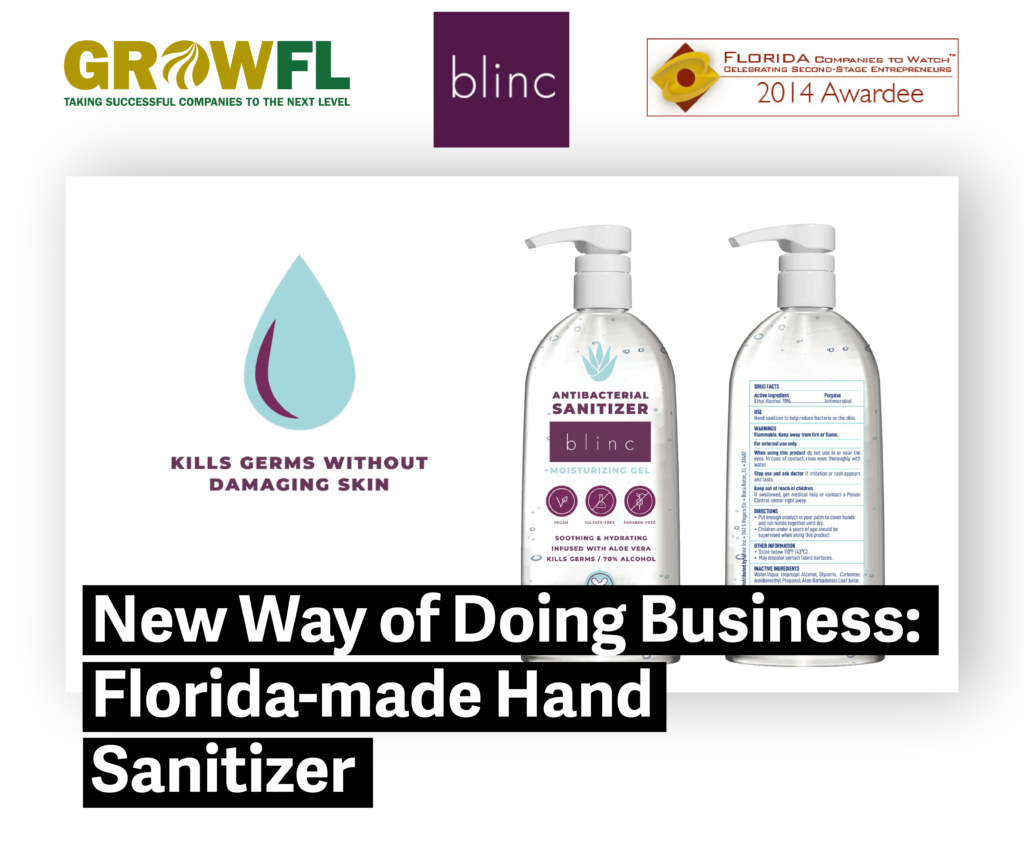 "All of our top customers like Sephora and Amazon pretty much stopped ordering. So, we said what can we do instead of just twirling our thumbs? What can we do to be a little more useful, proactive and productive?" said Lewis Farsedakis, CEO of Blinc and 2014 Florida Companies to Watch Honoree.
After feeling the stress of trying to find affordable and effective hand sanitizer for his own team, Farsedakis didn't want any other business owner feeling the same.
"When we looked on Amazon just to buy for ourselves, we couldn't find any reliable brands and when they came in, the smell was awful. We didn't feel like we could trust it," he said.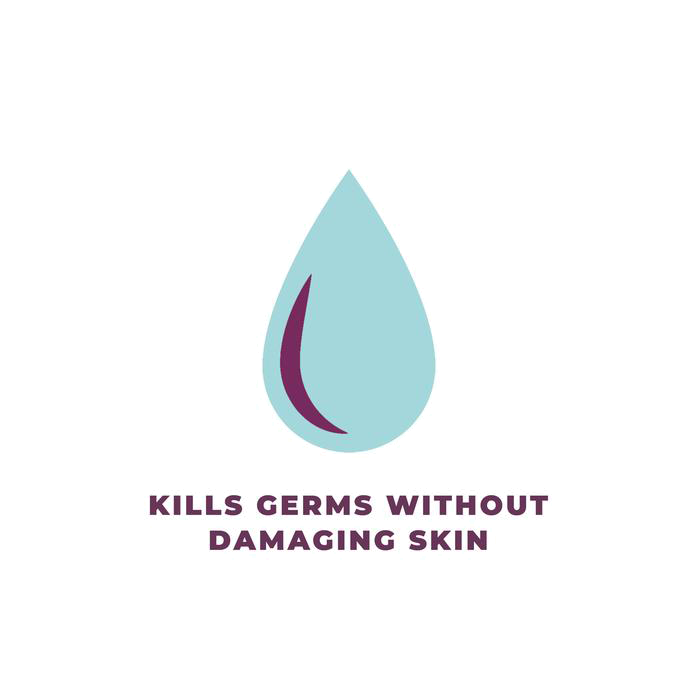 Farsedakis and his team realized they could make use of equipment sitting idle and switch from their usual production of tube-forming mascara to Florida-made, FDA approved hand sanitizer. Available on their website, their hand sanitizer is extra strong, vegan, paraben and sulfate-free and infused with Aloe Vera to be gentle on the hands.
Focusing on quality and affordability, their goal is to have Blinc be the main supplier of sanitizer for businesses across the nation.
"We've gotten our cost down to a point where we're one of the top 10% of sellers. You can't get it as cheap as we're selling it and we're very happy and proud about that. We know it's going to be an ongoing cost for every business, so we want to be a steady supplier," he said.
"We don't want them to have to go onto Amazon and Staples every day just to find everything is out of stock or it's super expensive. I don't want people to feel like they're being price gouged. We wanted to offer normal products at normal prices."
However, even as their core demographic of customers like salons, spas and beauty supply stores begin to reopen, Farsedakis says there's more to it than making a profit.
"We're not making too much on it but the whole point is to just do something while the economy comes back. It helps us get some extra revenue but helps our customers be able to stay open and safe. It helps our professional industry stay afloat. It's a win-win," he said.
As you can imagine, demand has been high and the team at Blinc has been working diligently to produce and restock their hand sanitizer. Beginning with 5 oz. bottles, they've now added 31.2 oz. jobs to their product list.
"We started with the small ones and our customers said, 'that's great to keep on myself but I need something bigger for my desk or counter," he said. "Now a lot of our local businesses are purchasing the bigger size for their employees to get into a practice of using hand sanitizer before and after they touch something."
Farsedakis says he plans to continue making hand sanitizer even after things begin to return to normal.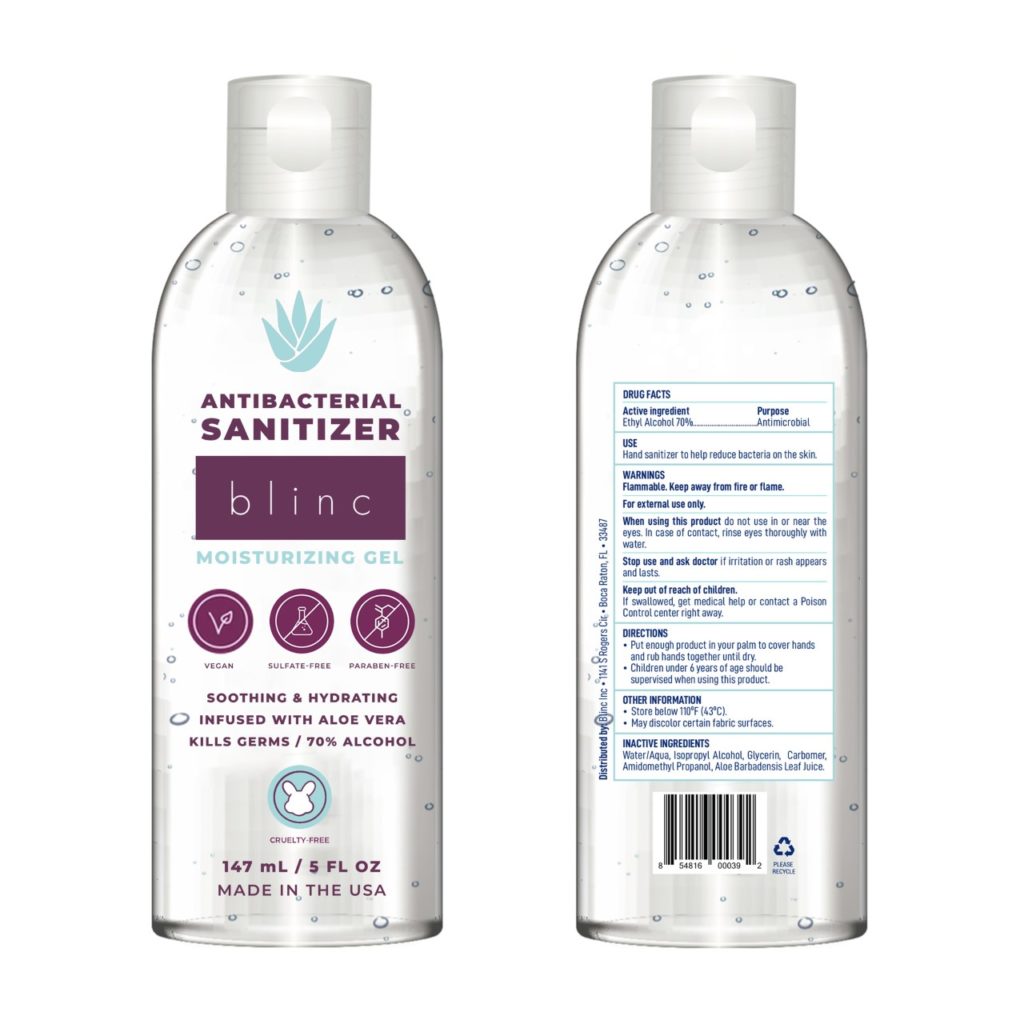 "We sold so many, so quick, that we decided we're going to continue for at least a year minimum until we have a vaccine," he said. "I hope as we get back into the workforce people continue to take it seriously and we can help them with safer practices."
In the past few months, Blinc has donated sanitizers as well as mascaras to frontline nurses and doctors since their innovative formulas are guaranteed to be long wearing, oil free and are effortless to remove. "We just want to try to brighten up their difficult days a bit," Farsedakis said.
To other entrepreneurs and business owners who continue to overcome the challenges of COVID-19, Farsedakis says to try and find the positive during this pandemic.
"It has gifted us with time to think and act. Review your company and your brand. Find weaknesses you can strengthen, opportunities you can jump on," he said. "Then execute as if you have a deadline that has already passed. Not only will you use the slow down productively, it will make you that much stronger and more profitable when things get back to normal."
How to Buy
If you're interested in purchasing hand sanitizer, you can visit Blinc's website here.
31.2 oz size bottle with pump = depending on volume can be bought as low as $10 a bottle ($0.32/oz) and sold in case packs of 9
5 oz size bottle = depending on volume can be bought as low as $2.25 a bottle ($0.45/oz.) sold in case packs of 48.