Semiconductor-Grade, Class 10,000 and Class 100 Cleanrooms Available for Ventilator or PPE Production

In response to the COVID-19 global health crisis, BRIDG – a not-for-profit, public-private-partnership operating an advanced microelectronics fabrication facility in Kissimmee, Florida – is offering access to cleanroom space for ventilator fabrication, personal protective equipment (PPE) fabrication, test kit preparation, and other essential products manufacturing needed during this pandemic.
While BRIDG does not have the equipment to build ventilators, PPE, or test kits, there is nearly 60,000 square feet of laboratory/manufacturing space that includes two cleanrooms immediately available for industry to utilize during this crisis; one operating at Class 100 standards and the other at Class 10,000.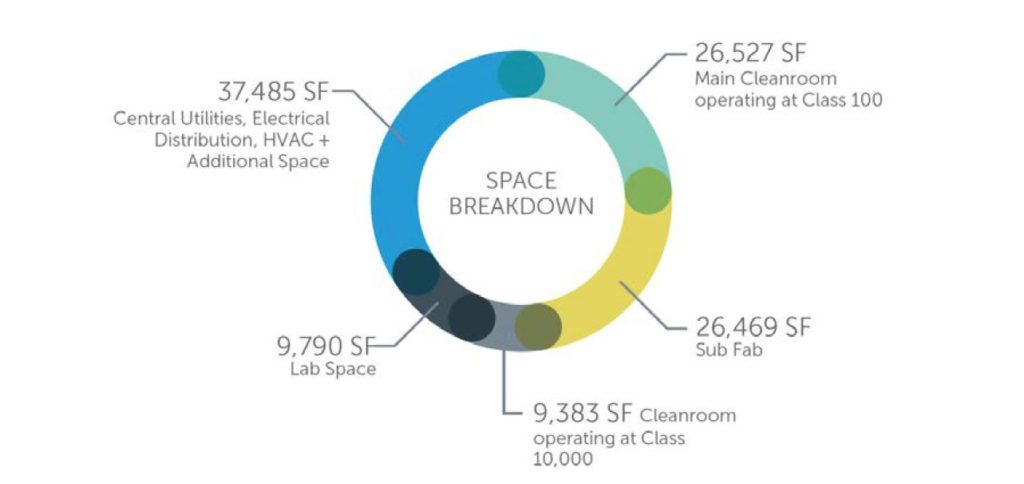 As the anchor tenant of Osceola County's NeoCity, BRIDG offers access to key transportation and commerce hubs: Orlando International Airport, Port Canaveral, Florida's Turnpike, and the I-4 high tech corridor. In addition, 40,000 square feet of office space is available in a new Class A office building adjacent to the fab.
For more information, please contact: