Congratulations to the Florida Companies to Watch Winners for 2017
A typical Florida Companies to Watch class is comprised of businesses who collectively gross over $450 million in annual revenue, add more than 350 new jobs per year, average a 30% increase in earnings and experience almost 20% growth in employees annually. They represent great companies from throughout the state of Florida. Meet five of our new winning companies!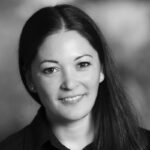 Helena Cowley, CEO of Captozyme, which was named a GrowFL Company To Watch in 2017, was the company's first employee. She never set out to be an entrepreneur, but says the process of growing the company has certainly turned her into one. "There's a very interesting theory around entrepreneurship that says it's not just the entrepreneur who develops the company, but the entrepreneurial experience itself develops the entrepreneur," she said. "That is very true for me. The person I was when I first got involved with Captozyme is very different from the person I am now because it changes you as an individual. The level of accountability, responsibility and the vast opportunities forces you to prioritize, strategize and persevere."
Captozyme is both a product and service-based firm seeking to advance research and knowledge in the area of gut health. "Our products are mainly enzyme-based and our services are contract research and development in the space of live biotheraputics," Cowley explained. "In the future, we'll also provide manufacturing services for the development of live biotherapeutics and probiotics. Our mission of advancing gut health ties into all of the research being done into area of microbiome and how our health is linked to bacterial composition in the GI tract. More research is pointing to diseases linking to the composition of gut flora. We serve a niche in that market with our services because we bridge the gap between early research settings, such as universities and commercial manufacturers."
Cowley is honored that the company has been recognized as a GrowFL Company To Watch. "It's really big for all of us. As a person in a small company, you don't always get a lot of attention or recognition, partly because you're so focused on the day-to-day tasks," she said. "Being recognized for what we've accomplished gives us some perspective and allows us the opportunity to step back and be proud. It's really easy to overestimate what you can do in a week and underestimate what you can do in a year. It means a lot."
Cowley's advice for aspiring entrepreneurs is to connect with others who have done it before and be accountable to yourself. "The tough part is to get to that point where you realize that you have the capacity to do what you see being accomplished around you. You just have to dive in and get to work," she said. "The educational system forces us to think we should get answers from other people, but in small companies starting out you are completely accountable for everything that takes place."
---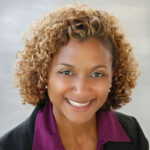 Kizzy Dominguez, founder of K. Parks Consulting (KPC), which was named a GrowFL Company To Watch in 2017, knew from a very early age what path she wanted to travel. "Growing up, I always knew two things," she said. "I always knew I would be a psychologist and I always knew I would be an entrepreneur. I was always interested in learning about people, understanding them and figuring things out. When I was a little girl, I noticed golf balls collecting in an alleyway. My grandmother was an avid golfer so I knew some were worth more than others. I cleaned the balls, gave her the good ones, of course, and sold the rest through the fence so I could buy Nutty Bars and Funyuns."
As an adult, Dominguez combined her twin passions of psychology and entrepreneurship to launch and grow KPC with the goal of helping clients thrive through leadership training, executive coaching and virtual reality based training. "We're there to make our clients' lives easier and to close skill gaps," she explained. "We often act as a training and development resource. We help companies and leaders who are concerned with how they're going to grow their people because they may not have the in-house resources. Our biggest differentiator is that we are all highly intelligent and innovative people. We always over-deliver. We're flexible and executors. Our clients aren't going to get the status quo. They get the latest and greatest when it comes to the services that we provide."
Dominguez is particularly proud to be recognized as a GrowFL Company To Watch because of the emphasis the award places on community service. "I love the connection to community involvement," she said. "Other awards don't ask such detailed community involvement questions. We're proud for being recognized for all that we do for our clients, each other, and the community at large. It's a moment of pride. It further validates what we do because there are thousands of companies that do what we do, but this award says that what we do is something special."
Dominguez's advice for aspiring entrepreneurs is to read The Lean Startup by Eric Ries and take advantage of Florida's entrepreneur resources. "Figure out your business model and how you are going to make money," she said. "Read The Lean Startup because too often entrepreneurs want to push an idea or product. You need to determine how you'll get clients first, and build on that. It's not that you build it and they will come. It's the other way around. Second is, we have great free resources in Florida. Go to the SBA, SBDC, and SCORE. Even the Urban League has entrepreneur resources."
---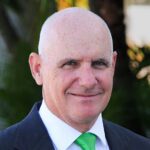 Tim Healy, CEO of PropLogix, which was named a GrowFL Company To Watch in 2017, has used his big business experience to grow PropLogix from an emerging company to a stage two powerhouse. "I worked most of my career for government," he said. "I was VP of retail operations for the US Postal Service. I also spent several years after leaving the Postal Service working for Pitney Bowes as a Vice President and then President of Novitex. After I left Novitex, I was doing to some part-time consulting when a friend of mine called to say her friend Jesse Biter was looking for a CEO for his company."
In July of 2015, Healy met with Biter and his partners, Evan Berlin and Jamie Ebling, and decided to join the company. It was his first introduction to a startup company. "Jesse, who is an amazing entrepreneur, helped mentor me on how to grow a startup and I took a lot of knowledge and process from my experience and brought it to PropLogix. This has turned out to be an amazing partnership," said Healy.
He attributes a big part of the company's success to involvement from the three owners. "Without their help and support we would not be where we are today," Healy said. "The success of any company is the success of a whole team. Individuals do not make companies successful, teams make companies successful."
PropLogix operates in the real estate due diligence vertical bringing innovation to a mature industry. Their core products support title companies and real estate attorneys, supporting municipal lien searches, open permit searches, code violations, estoppel letters, land surveys and payoff tracking. "There are many people in this space when it comes to each individual product, but no competitor that does all of them," Healy explained. "We're a one-stop-shop so title agents don't have deal with three or four vendors. Our technology is a big differentiator. We're constantly innovating and making our software better and more customizable for customers. We are also fully integrated with the largest title software companies, which sets us apart from our competitors."
Healy is honored that PropLogix was named as a GrowFL Company To Watch. "It's pretty amazing," he said. "We've received a lot of recognition this year. The week after we won the GrowFL award, we made the Inc. 5000 and ranked in the top 500. We've been recognized at both the regional, state and national level. When we announced that we ranked no. 392 on the Inc. 5000, people were really excited. We actually closed the office down for a party and employees invited friends and family to celebrate with us."
Healy advises aspiring entrepreneurs that you have to have something that will solve a problem for someone and you need to believe in your product. "Do something in the marketplace that no one is doing," he said. "If you just do what everyone else does, you'll become a commodity in an industry where everyone is competing by lowering their price. Just doing things cheaper is doomed to failure, you have to innovate. You also have to have a smart business plan and build a great process, as well as a good team around you. Lastly, the most critical factor is that you have to have a great culture where people want to work. It's the hardest thing to keep as you grow. You can't forget what got you there."
---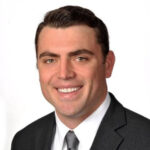 Chris Sorensen, President of Sorensen Moving and Storage, which was name a GrowFL Company To Watch in 2017, grew up in the family business. "I started when I was 11 years old working summers," he said. "I worked through high school and college. I never wanted to assume I was going into the family business but what I learned I enjoyed was the entrepreneurship of the business like motivating people, overcoming obstacles in order to achieve team goals, and coming up with new strategies to better impact our customers, our markets and team. Those things grabbed my interest and got me involved."
Sorensen Moving and Storage is a full-service relocation and logistics provider. "With relocation, we assist families and businesses with relocating their assets around the country and globe," Sorensen explained. "From the logistics perspective, we assist companies with the warehousing, delivery and installation of their products. Overall, we like to consider ourselves a one stop shop for workplace and workforce mobility."
Sorensen appreciates the validation that GrowFL's Company To Watch award represents. "It's a humbling award for us," he said. "Our culture and our people are what differentiate us from our competitors. So to see their outstanding work be recognized means a lot to everyone and reiterates the feeling that's been permeating our office for a number of years now, which is that we're moving in the right direction."
Sorensen recommends aspiring entrepreneurs read the Great Game of Business by Jack Stack about the principles of open book management. "Develop a plan," he said. "Developing a business plan is step one. Also, always seek mentors. There's no point in reinventing the wheel. You can build off their previous successes. Last, but not least, is outwork your competition. Once you get to an advantageous point in your career, never forget how you got there and never stop improving."
---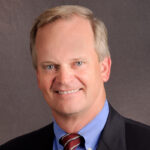 John Venzon, CEO of Zennergy, which was named a GrowFL Florida Company To Watch in 2017, drew on a wealth of diverse experience to grow and lead Zennergy from startup to a thriving stage two company.
He graduated college with an engineering degree and started working at IBM. But he "… quickly realized there were better engineers," and moved into sales. His career prospered and became a successful sales executive, leading a $2 billion sales geography. John left IBM and started an internet company that they sold about a year before the internet-bubble crashed. In 2001, he joined Bank of America to build their corporate online banking system. After being an "intrapreneur" for seven years, he retired at 45 to do benevolent work.
However, boredom set in and John became chairman of a small regional cable company. Once back in the market, new opportunities arose. John shared, "A friend asked me to run his environmental services company and I did that for 3 years. Then a former client called asked me to lead a division of a publicly traded company, and I ended up running about 20% of the company. Yet I wanted to get back to leading and running the entire company."
Through a series of connections, John met the investors who started Zennergy. He joined as CEO. Now he is looking forward to expanding and growing the company. Zennergy manufactures and sells water valves that provide financial and water conservation savings to consumers and businesses globally. "We have four patents and seven additional patents pending so we differentiate through our technology implementation," Venzon explained. "Our valves deliver flow management and a more consistent supply of water, saving water and reducing bills."
Venzon is grateful for several reasons for the recognition as a GrowFL Company To Watch. "It's a great honor," he said. "We know there are many great companies in Florida, so to be recognized is an honor. We value the exposure because it is one of the things small companies can't buy. It is also nice to have the opportunity for our employees to celebrate and network with others. There are things we can learn from each other."
Venzon's advice for aspiring entrepreneurs is four-fold. "Follow your heart first and foremost," he said. "If you feel the calling, don't wait, just do it. It never gets easier as the demands of life get more intense." Number two is "realize that cash is king. Bootstrap as much as you can. It always takes more money than you have and you can usually do it for less than you think. Innovation comes with doing more with less." The point is "Practice delayed gratification. All the people who have built wealth and made a difference were the ones who ventured out years ago and gave up the short term for the long-term prize." Finally, not every venture is going to be successful. "Remember, failure is an accepted part of the game, but it is much more fun to win!"
---
CLICK HERE to view the full list of 2017 Florida Companies to Watch Winners