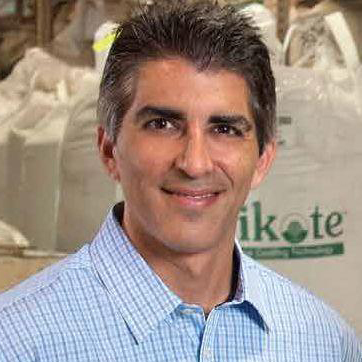 Eric Rosenthal, CEO of Florikan, a manufacturer and distributor of controlled release fertilizers, took over the family business before turning 35 and has grown it due in part to strong strategic planning and goal setting.
"We were introduced to the economic gardening concept through the Sarasota EDC," he said. "We worked with GrowFL in their Strategic Research program, which helped get me involved in the planning process including everything from defining our mission and core values down to quarterly goals and defining metrics for month-to-month tactical data. I had never seen the entire planning process laid out like that. It was great for me because I am an analytic, detail-oriented person so it helped to put it on one sheet of paper and then communicate it to the organization."
Florikan is the last family owned, independent controlled release fertilizer manufacturer and has two facilities in Florida, including its headquarters in Sarasota.
"We make controlled release fertilizers that continue to be effective over longer time periods and are specifically designed for the hot, humid Florida weather," Rosenthal explained. "We produce a lot of niche products for more high-performance specialty crops and have a broader portfolio of product lines."
Since engaging in the GrowFL CEO Roundtable program, Florikan now employs 66 people, adding 26 new jobs and increasing sales over 20%, while also decreasing operating costs.
"The experience has been phenomenal," Rosenthal said. "I credit a lot of it to our CEO Roundtable Facilitator, Mary Key, who has been excellent to work with. She cares individually about each person and is always sending valuable info and tools to work on. I've gained a tremendous amount of individual growth and tactical tools to make improvements in my business."
Rosenthal's advice to aspiring entrepreneurs stresses the importance of the planning process that has benefited his firm so much.
"Get your ducks in a row," he said. "Put a plan in place and people next to you who you can trust to execute the plan. Without that you will struggle no matter how good your plan is."