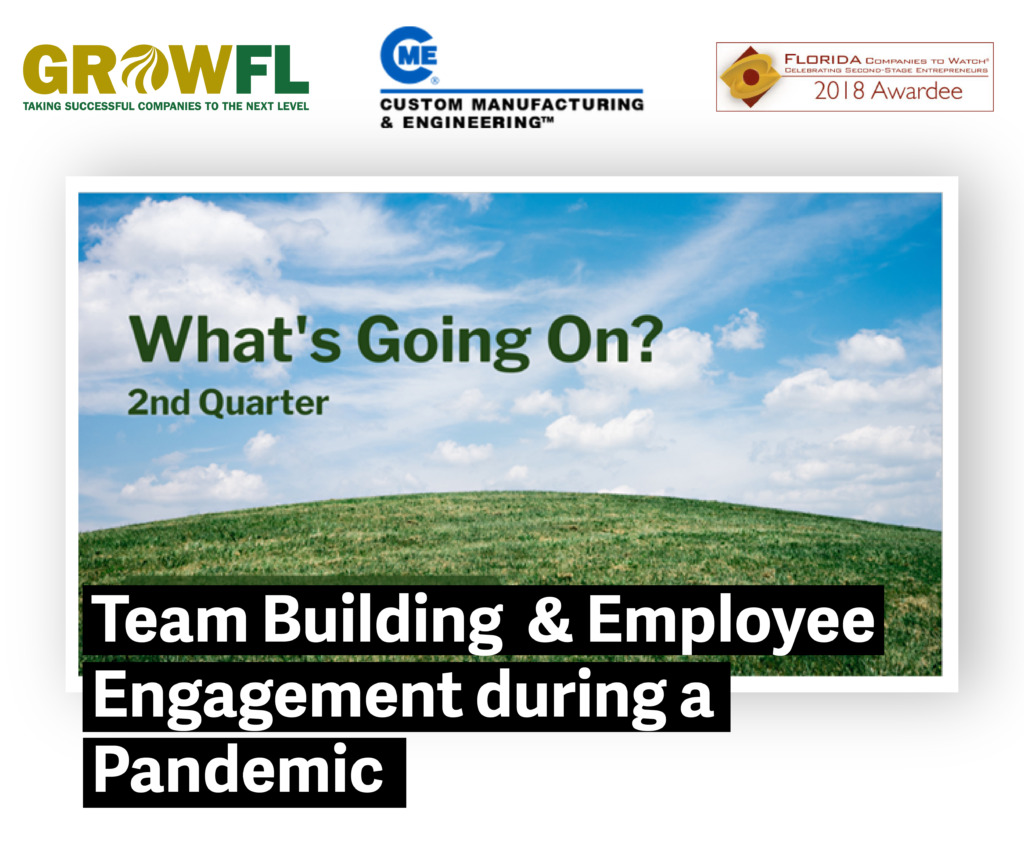 While transitioning to a remote workforce, many business owners faced the challenge of keeping their employees engaged and feeling like a team, despite not operating in the same building. 2018 Florida Companies to Watch honoree, Custom Manufacturing & Engineering, Inc. (CME), found a fun, easy way to bring everyone together during their usual company-wide meetings.
Prior to COVID-19, their What's Going On (WGO) meetings would be held every eight weeks in a large conference room where employees were briefed on new happenings in the company and end with team-building activities. No longer being able to operate the meetings as they once could due to distancing rules, CME adapted.
To attend the meeting, CME utilized tools like Join.me or Zoom to reach their remote and in-office employees. Even if employees were in the office, they had them view the meeting remotely on their work computer or phone, to limit the number of people gathering.
CME asks their employees to have their webcams on during the meeting to help recreate the feeling of being together and to help communicate more efficiently.
"CME has workers at home and workers in the facility, so it is important that everyone come together for meetings and to have fun doing it. It is easy to forget we are one team when there is no interaction face to face," Dr. Nancy Crews, CEO of CME, said. "Meetings that also bring an element of fun help alleviate that stress. More importantly it allows the employees to see another side of the person they work with which has a very positive impact on the work environment."
From in person to attendance to remote attendance, CME swapped their usual in-person team building activity for trivia. They used the website Kahoot! to create quizzes that every employee could connect to using their phone or computer – keeping everyone engaged while maintaining social distancing.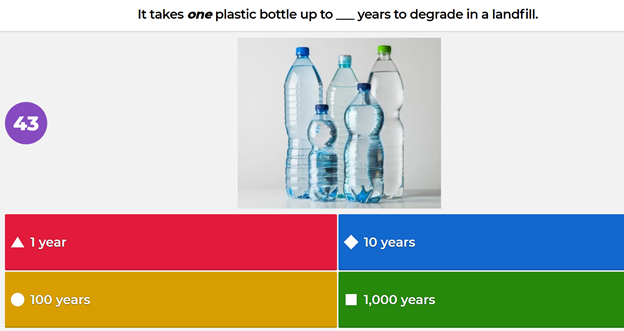 "The competitive spirit was there whether you were in the conference room or in another part of the facility or working from home. We have had very positive response to the meetings, and I think they look forward to the activity," Dr. Crews said. "It was a fun way to bring everyone together."
The meetings and activities are organized by CME's Steering Committee, which is staffed and ran by the employees. They choose a theme based on CME's core values and the activity correlates with the theme. For instance, their last WGO meeting was held on Earth Day where the team-building activity was centered around recycling.
To other business owners continuing to operate through COVID-19 and the challenges it brings, Dr. Crews says, "I think it is important to find ways to remind your team that we are one team even if our work locations are scattered around. It is also important to let the employees have fun and take a break from all the stress around them."
CME has open positions in engineering, finance and manufacturing. Click here to apply.