Congratulations to the Florida Companies to Watch Winners for 2017
A typical Florida Companies to Watch class is comprised of businesses who collectively gross over $450 million in annual revenue, add more than 350 new jobs per year, average a 30% increase in earnings and experience almost 20% growth in employees annually. They represent great companies from throughout the state of Florida. Meet five of our new winning companies!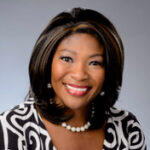 Olive Gaye, founder of GenCare Resources, which was named a GrowFL Company To Watch in 2017, left her job and launched GenCare after seeing the subpar situations she saw some of her close friends encountering when they required home health care. "I was a human resources executive at the Orlando International and Executive Airport for 13 years when I decided to look into doing something else," she said. "I've always been mentored and protected and loved by elder individuals. I had some very dear friends who needed home care and when I visited them, I saw it wasn't the best situation so I wanted GenCare to differentiate itself by not just caring for the medical aspects but the whole person."
Gaye quickly began expanding her service offerings. "We started out as a home care company to assist the elderly to live with dignity, but very soon I realized they also needed some medical care and expanded in that direction," she explained. "We are unique in that we care for anybody who needs medical attention from pediatrics to geriatrics. We provide private duty 24-hour health care and also skilled nursing, where nurse goes into home to provide care and then leave. Another area we just started is medical staffing. There's a wide range under the GenCare umbrella."
Gaye is energized and proud of the company being named a Florida Company To Watch. "To be recognized by GrowFL means a lot to us," she said. "Our industry is not easy at all and when we're recognized as doing something right and recognized for it, that's a boost to us and a shot in the arm that gives us energy to go the extra mile and continue enhancing the process we've put in place. It means a lot to us. It's an exciting time for us. We are thankful for the recognition and very happy."
Gaye's advises aspiring entrepreneurs to do something you are passionate about and assemble a great team to support your endeavors. "Follow your dream and work hard," she said. "Nothing comes easy and you can't do it alone. Sam Walton says individuals don't win awards, teams do. You have to find the right team to work with you. Make sure the individuals you interview see your vision and embrace that vision because without that, they're someone working just for a paycheck. Then you go forward and bring them along. You grow and they grow with you."
---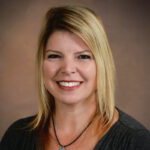 Leslie Hope, founder of Hydra Engineering & Construction, LLC, which was named a GrowFL Company To Watch in 2017, wanted to launch her own engineering firm since she graduated college. When the Great Recession hit, she saw her company that she was a partner in downsizing and decided it was time to strike out on her own. "When I got my first job out of college, I set a goal own my own engineering company," she said. "I graduated college in 1993 and ended up at an engineering firm in Colorado. I became a partner by 1998 and returned to Florida to open a branch office for them in 2007. However, we could see the writing on the wall that the company wasn't doing well and was laying off many employees. In 2008, I went out on my own to start Hydra Engineering. The niche I found is that I marketed the company as a woman and minority-owned small business that provides superior results."
Hydra is a design build company providing services primarily to the Federal Government. "We do projects from start to finish including permitting, engineering, environmental services and construction, all the way through to final close out," Hope explained. "We have engineers and general contractors in house. It reduces our overhead and it also makes it more seamless between engineering and construction. It also allows us to provide value engineering from the beginning. We don't wait until the construction drawings are done to do the value engineering like most do. We start from the beginning."
Hope appreciates the effect on the community and employees that has resulted from being recognized as a GrowFL Company To Watch. "It means a lot even for the entire community that a small business in Wakulla County is getting state wide recognition," she said. "We're a very small county and many Hydra employees live within the county. It's so uncommon for a business here to get statewide recognition that it's a point of pride for all the employees, who can say they are part of this and made this happen."
Hope's advice to aspiring entrepreneurs is to read Good to Great by Jim Collins. "Make sure you have at least a year's worth of living expenses in the bank so you can focus on your business and not on paying yourself that first year," she said. "Use the resources of the SBDC. They helped greatly with my business plan, certification for state and federal 8a programs. I didn't have to hire outside agencies because they helped with the whole process."
---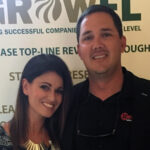 Kyle Evans, founder of REDCON Solutions Group, which was recognized by GrowFL as a Company To Watch in 2017, is dedicated to helping veterans both through his business and through community involvement. "I served seven years in the Army, then after being wounded in combat I was forced to retire," he said. "Following my retirement, I took a position with the Orlando Veterans Administration before deciding it was time to branch out on my own. I knew I wanted a business that would still show dedication to veterans and the military. About 60 percent of REDCON consists of veterans and I stay active throughout Central Florida as an advocate for veterans' issues."
REDCON provides security, risk management, and personnel support services to both the public and private sectors. "REDCON is a Service Disabled Veteran Owned Small Business that employs veterans," Evans explained. "The leadership team is made up of veterans who are dedicated to military service men and women. We also provide services to both the government and commercial areas whereas others serve only one or the other. Were operate in four states outside of Florida so we have the capacity to serve outside our headquarters base."
Evans is proud that REDCON has been recognized as a GrowFL Company To Watch in 2017. "It's a monument to the hard work our team has put in and gives us critical exposure moving forward," he said.
Evans' advice for aspiring entrepreneurs is as concise as it is powerful. "Persistence," he said. "That's it. Don't give up."
---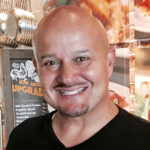 John Velasquez, CEO of Spoleto My Italian Kitchen, which was named a GrowFL Company To Watch in 2017, does not mind much that Spoleto has been called the Chipotle of Italian food. They actually take that as a compliment. "We have so much respect for that brand, they've established a very high bar that I believe we are raising even higher with our optionality, transparency, authenticity, and culinary," he said. "Our cause is Culinary Freedom. We believe in bringing the most authentic Italian culinary to the world; in a transparent and interactive way, at a reasonable price."
This cause drives the organizations culture and connects the brand to a growing fan base of everyday consumers. "Our optionality sets us apart," Velasquez explained. "We offer gluten free, wheat base, organic, non-gmo, all natural, and core traditional Italian flavors. Our guests can customize and experiment with ingredients that are sourced locally and made in house every day. It's clean food mixed with dynamic and rich Italian flavors in an urban casual environment. We're a fine casual Italian restaurant where our guests are treated to amazing ambiance. They go to the ingredient bar, interact with a chef, and build custom recipes that are made to order right in front of them in an open kitchen. Ninety percent of our produce is organic and we have very healthy offerings. Were conscious of today's eating dynamics and cater to them one plate at a time."
Velasquez comes from a strong background in restaurants and growing franchise eateries. "I've always loved the business of food and hospitality" he said. "My last positions were with Domino's Pizza where I was Director of Real Estate and Franchising for the Southeast US. I also worked at Domino's International in South America and the Caribbean, which is where I got connected with the founders of Spoleto. We aligned on a dream of bringing the Spoleto brand to the U.S. I left Domino's to become the President/CEO of Spoleto US and a partner in the business. Now, we are fulfilling this dream of opening 1,000 Spoleto restaurants across the U.S."
Velasquez is especially honored that Spoleto was named a Company To Watch because of how young the company is. "This award validates the great work being done by our team. It recognizes the great culture we've built at our company and certainly puts us on the map, we are proud to be the recipient of this prestigious award."
Velasquez advises aspiring entrepreneurs to follow your passion and be prepared. "Do your homework," he said. "Understand what inspires you the most and what drives you the most. Find that first so it drives you. If you don't understand it, that's what gets you foggy and unfocused. Find your passion and what drives you and motivates you to get up every day. Entrepreneurship is not easy. My favorite quote is that entrepreneurship is living a few years of your life like most people won't so you can live the rest of your life like most people can't."
---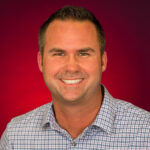 Jason Petro, founder of Up-Rev, which was name a GrowFL Company To Watch in 2017, always knew he wanted to be both an entrepreneur and an engineer. "It's always been my dream to have my own business since I was a little kid," he said. "So as I progressed in my career, I went to a product development company similar to what we are now. I worked closely with the owners and established a very good relationship with them. I was fortunate to have good mentors to learn from and support me in my own endeavors. After 10 years with them, they sold the company. I was fortunate enough to be a shareholder and used that money to start Up-Rev."
Up-Rev is a product development and engineering services company that works with customers who range from entrepreneurs and startups to large companies that need engineering support for developing products to get to market. "Our mission is to enable our customers to see their ideas come to life and impact the world," Petro explained. "Our differentiator is that we pay very close attention to detail on the look and feel of the product and spend a lot of time up front to understand the client's vision for the industrial design of the product. We capture the vision of our client and work in lockstep with them along the length of the project. Communication at all steps of the process is critical. We can also leverage our relationships in the manufacturing industry to connect our clients to the manufacturer that best suits their needs."
Petro says being recognized as a GrowFL Company To Watch has energized him and his team. "It's tremendous," he said. "The exposure we've received has been fantastic locally and across the state. It's sparked a new vibe and life in the company that was already growing and made it that much more exciting for us."
Petro advises aspiring entrepreneurs to read Good to Great by Jim Collins. "Surround yourself and learn from those around you who you trust and who are successful," he said. "I was able to build upon valuable lessons from mentors, peers, and my teammates throughout my career. Also, surround yourself with the right type of people who are like minded and support your core values as company and a person."
---
CLICK HERE to view the full list of 2017 Florida Companies to Watch Winners