Congratulations to the Florida Companies to Watch Winners for 2017
A typical Florida Companies to Watch class is comprised of businesses who collectively gross over $450 million in annual revenue, add more than 350 new jobs per year, average a 30% increase in earnings and experience almost 20% growth in employees annually. They represent great companies from throughout the state of Florida. Meet five of our new winning companies!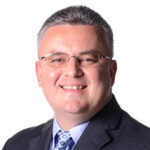 Jim Frazier, owner of Grimaldi Candy Company, leveraged his deep expertise in the food industry to purchase a local chocolate maker and transform it into a thriving company breaking through on the national level. "Grimaldi Candy Company is one of the premier chocolate manufacturers in the Southeast," he said. "We produce over 20,000 pounds of high quality chocolate per day through our enrobing and panning departments."
Enrobing and panning are processes used to coat various foods with chocolate. Grimaldi specializes in niche markets and focuses on creating unique formulations driven by consumer demands. "We really focus on our innovation and creativity," Frazier explained. "Our strategic differences are that we produce products that are not common in the marketplace. Grimaldi's foundation is built around being the number one manufacturer of chocolate-covered potato chips in the U.S. We are also very flexible for the size of company we are. We are experts in developing customized private label programs that help drive sales for retailers. We've recently struck a partnership with a well-known brand name to make a number of milk and dark chocolate fruit pieces that will be paramount in Grimaldi's growth for years to come."
Frazier appreciates the recognition by GrowFL as a Florida Companies to Watch. "To be honored in this event is a clear example of what hard work and dedication means and how successes are made," he said. "For the employees who were with me early on and are with me today, they have seen the transition of Grimaldi from a small local chocolate manufacturer to one of the top chocolate manufacturer in the Southeast part of U.S. Along with those goals we've set and hit and the milestones we've exceeded, this is an additional step for Grimaldi and the evolution of it becoming larger than what it is today."
Frazier's advice for aspiring entrepreneurs is to deeply understand market needs. "Developing a good, strong industry strategy is key, including understanding the market and consumer needs and wants," he said. "It doesn't matter what it is, you have to drive your strategic thinking around what the consumer wants. So many businesses fail because they don't truly understand what consumers want. Those who figure out those consumer fundamentals will be successful."
---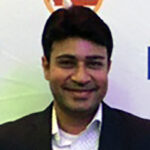 Raj Popuri, CEO and founder of iProcedures, immigrated to the U.S. from India in 2000 to earn his PhD in electronics. Now, his Tampa based company employs 48 and is growing nationally and internationally. "After graduation, I worked on sensors for various classified applications," he said. "Later in 2009, I began to feel there was a large need for healthcare innovation that was not being met so when I became associated with Dr. Vindhya and Sai Kossireddy, we decided to do something in the perioperative space because there was a huge gap in optimizing the continuum of patient care."
iProcedures is a perioperative data management system that collects, captures and analyzes patient information throughout the perioperative journey. "From the point of scheduling, through all phases of perioperative care and recovery, the application seamlessly collects patient data," Popuri explained. "This information is very important for better patient care and outcomes. The application also helps with adherence to clinical protocols and provides more predictable patient care."
Popuri is grateful to be recognized as a Florida Companies to Watch. "This is a huge honor for us and we are humbled to be included," he said. "It gives us more energy and motivation for us as well as the employees. It motivates us to bring in more jobs and revenue to the State of Florida. This country has given the opportunity to realize my dream and now it's my time to give back."
Popuri's advice for aspiring entrepreneurs is to stay the course because persistence is what differentiates the successful. "Persistence will get you farther in life than any talent or education," he said. "Persist in what you believe in and it's not always about money or connections. It's the willingness to outwork and outlearn everyone when it comes to your business."
---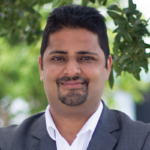 Jiten "Jay" Chandiramani, co-founder of Jaycon Systems, which is a GrowFL 2017 Florida Companies to Watch honoree, launched his company right out of college after an internship helped him understand that corporate engineering was not for him. "The engineering world wasn't what I thought it would be," he said. "I was stuck doing one task all day and didn't get exposure to the many other things I wanted to do. At the time, I was a graduate assistant teaching a class on electronics and the idea for the business came after I saw a need for an electronic kit for the class. My co-founder, Derek Blankenship, encouraged me and helped me make the kits. We started building them in my house in college and built our first board on the kitchen stove. We grew slowly at first, but were able to save money and purchase a small machine to build boards in my garage."
Six years later in 2017, Jaycon Systems is an award-winning product design and manufacturing company with the mission to simplify the hardware development and manufacturing process. "With our experience in building electronics and plastic parts, we make it easier for entrepreneurs and companies to launch their hardware products and get to market quicker," Chandiramani explained. "Even though we are a small team, all our engineers are cross-trained and able to tackle problems at the various stages of the product development process. That translates into a quicker cycle because we do it all in one place. Speed is what you get when you work with us. We're small with little overhead, enabling us to get things done more inexpensively. We also have our own office in China working Western hours, which allows us to be one step ahead when it comes to Chinese manufacturing."
Chandiramani is humbled and excited that Jaycon Systems was named a Florida Company to Watch. "It's a privilege," he said. "We can't believe we're winning awards. It's amazing. It's fuel for the fire, and everyone is really excited."
Chandiramani's advice for aspiring entrepreneurs is to avoid going into business alone and do not give up. "You definitely want to find a co-founder," he said. "Don't do it alone because of the ups and downs. You want someone who cheers you up when you're down and vice-versa. And you certainly have to be very persistent because there is no overnight success."
---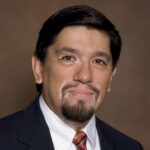 Larry Madrid, founder of Madrid Engineering Group, Inc., which is a GrowFL 2017 Florida Companies to Watch honoree, needed just one nudge onto the path of entrepreneurship. Now his company is thriving under the leadership of this accidental entrepreneur. "I never expected to ever own my own company," he said. "I worked my way up the corporate ladder so that at some point I was in charge of a geotechnical department. At that point, I realized that I could manage multimillion dollar projects and various staff that were interdisciplinary and I thought if I could do it for that company, I might be able to do it for my own company. At the same time, a few people approached me about forming a company with them. Though it didn't work out, it made me think about starting my own company and that's what I did. I may never have thought about it if they had not approached me with that question."
Madrid Engineering provides geotechnical engineering services and construction engineering inspection (CEI) services. "Being extremely innovative is our differentiator," Madrid explained. "We are willing to use different methods to stabilize the soil to find ways to build on difficult ground, etc. Our solutions are sometimes out of the box."
Madrid is also honored to be recognized by GrowFL as a Florida Company To Watch. "It is high praise for the work we've been doing for a number of years and recognition that we've tried to position ourselves for accelerated growth," he said.
Madrid's advice for aspiring entrepreneurs is to read Leadership Excellence by Pat Williams, of the Orlando Magic. "There is a lot of business opportunity particularly in Florida," Madrid said. "Our economy is clipping along at a very strong pace and there are unmet needs in the market. For example, it's difficult to find people to do construction work right now because a lot of those people went to different industries after the real estate crash so there's high demand in that sector."
---
CLICK HERE to view the full list of 2017 Florida Companies to Watch Winners