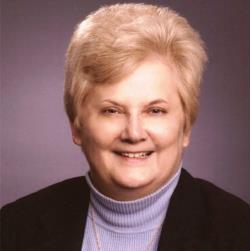 Dr. Nancy Crews, founder of Custom Manufacturing & Engineering, Inc., spun the company out of a Lockheed Martin operated nuclear weapon component plant in Pinellas County. "At the end of the Cold War, they were in the process of downsizing the nuclear weapons complex in Florida and were looking at people to help them take those technologies and commercialize them," she said. "I was in the right place at the right time. I was hired to help with that process. An opportunity came up to spin off part of that business and that's what I did."
Established in 1997, Custom Manufacturing & Engineering, Inc., specializes in organic design, build-to-print and build-to-spec power solutions from power supplies to testing equipment and any ancillary equipment in between.
"We bring engineering design and manufacturing know-how to provide solutions to customers," Crews explained. "Our competitors have manufacturing capability but not strong engineering or engineering design capabilities which allow you to really understand how the product works for your customer."
Originally, the company focused heavily on servicing the defense industry so when sequestration and budget cuts reduced defense spending, Crews sought assistance from GrowFL to help her company diversify.
"The GrowFL CEO Roundtable program helped to educate us tools such as market strategy and business planning to bring us up to date," Crews said. "From there, I worked with market research through GrowFL's Strategic Research program to understand the marketplace. We looked at industries that are applicable to my technology and their growth rates. GrowFL helped me build a business plan, conduct competitive analysis and secure target customer lists. Now we have diversified into different markets and that's a big investment for us. Our participation in the GrowFL program has increased sales by 10-20%."
Crews' advice for aspiring entrepreneurs:
"Grow your network as much as possible across a wide range of disciplines. Always be on the lookout for agencies that can help you get your message out or assist with a certain aspect of your business. The biggest thing entrepreneurs should understand is the power of cash and financials in your business."