Congratulations to the Florida Companies to Watch Winners for 2017
A typical Florida Companies to Watch class is comprised of businesses who collectively gross over $450 million in annual revenue, add more than 350 new jobs per year, average a 30% increase in earnings and experience almost 20% growth in employees annually. They represent great companies from throughout the state of Florida. Meet five of our new winning companies!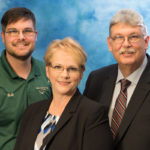 Edward and Barbara Luider co-founders of Marion Precision Tool, Inc.
As a precision machine shop, Marion Precision Tool, Inc. has been a valued partner and supplier in Marion County, Florida since 1997. We manufacture CNC precision-machined parts, components, and assemblies to our niche industries involved in military Defense contracting and aerospace industries as well as supporting our local commercial customers in various industries. Our staff is dedicated to their craft and take great pride in their approach to quality and workmanship.
---
Zezura and Patrick Ruddell, co-founders of Mini Doughnut Factory, which is a GrowFL 2017 Florida Companies to Watch honoree, are serial entrepreneurs who understand that there is no such thing as failure in the world of entrepreneurship. "My husband is a phoenix rising from the ashes and a true entrepreneur," Zezura said. "I'm really his backup. We've done real estate investment and online ventures, and I'm always there with him. He wants to be his own boss and he's showed me there are many additional ways to make a living than being an employee."
Mini Doughnut Factory makes and sells fresh, made-to-order mini doughnuts that patrons can customize in many different ways with topping and icing variations. "You can mix and match them any way you'd like," Zezura explained. "We have our own coffee beans and ice cream products. We offer doughnut milkshakes in any flavor and doughnut sundaes. Because we do mini doughnuts, you can get more variety of flavors. Three of our doughnuts are like one standard doughnut. When you order a standard doughnut, you are committed to the same flavor for the whole doughnut. But with ours you can get three different flavors for the same amount of actual doughnut."
The Ruddells have grown their business to 35 employees in two years. Being honored as a GrowFL Florida Company To Watch is important validation for them. "Anytime we are given an award like this, it is such an honor and very humbling," Zezura said. "We've received a couple awards and it doesn't ever get old. It's something so special because we started from scratch not knowing what we were doing. To get so much support from the community, it is truly an honor. To get recognized for our business and how well it's doing, it's a validation of our hard work, sweat and tears, and hours away from family and friends."
Zezura Ruddell's advice for aspiring entrepreneurs is do not delay. "Don't wait," she said. "Too many people have ideas and keep waiting for the right time to jump in, but there is no right time. There has to be planning, but if this is something you really want to do, then you should absolutely pursue it and not wait. Even do it on the side if you have to and put as many hours into it as you can. Also, reach out to other people in the industry and bounce ideas off them to get feedback."
---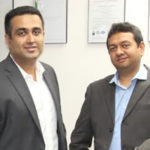 Rachana Arora, director of Natural Vitamins Laboratory, which was named a GrowFL Company To Watch in 2017, was a full-time dentist until 2016 and is now the driving force behind the company. "My husband, Karan Arora and brother, Tejas Choksi became partners at Natural Vitamins in 2008 and purchased the company outright in 2016," she said. "They asked me to join them to drive growth by diversifying the product portfolio and expanding into new markets."
Natural Vitamins Laboratory is a contract manufacturer of health products. "The unique thing about us is we are a one-stop shop that can manufacture all the different dosage types, including tablets, gels, gummies, liquids and creams in one location," Arora explained. "Usually our competitors can do one or two types and outsource the others, but we can do everything under one roof. We manufacture mostly health products mostly but also some beauty products."
Arora is grateful that Natural Vitamins has been chosen by GrowFL as a Florida Company To Watch. "It's a great honor to be recognized in that category," she said. "Hopefully we keep excelling in the same field."
Arora's advice to aspiring entrepreneurs is to read Blue Ocean Strategy by W. Chan Kim. "It's tough in the beginning," she said. "As long as you stay consistent and focused, you will get results."
---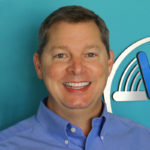 Tom Lorick, president of Winco Mfg., LLC
Headquartered in Ocala FL, Winco Mfg., LLC. is a recognized durable medical equipment manufacturer. The company is a leader in patient chairs and recliners, treatment tables, privacy screens, phlebotomy chairs, transfer recliners and the TransMotion Medical line of powered Stretcher-Chairs. For over 70 years, Winco has been manufacturing furnishings designed to enhance the patient and clinician experience within hospitals, dialysis clinics, physician offices, clinical laboratories, ambulatory surgery centers, long-term care facilities and other health care applications. More information about the company may be found online at www.WincoMfg.com and www.TransMotionMedical.com.
---
CLICK HERE to view the full list of 2017 Florida Companies to Watch Winners