Congratulations to the Florida Companies to Watch Winners for 2017
A typical Florida Companies to Watch class is comprised of businesses who collectively gross over $450 million in annual revenue, add more than 350 new jobs per year, average a 30% increase in earnings and experience almost 20% growth in employees annually. They represent great companies from throughout the state of Florida. Meet five of our new winning companies!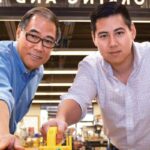 Bruce Wang, CEO of MICROJIG, has been immersed in entrepreneurship since he was a child. Now, his company is on a mission to end table saw injuries around the world. "I always had an entrepreneurial background since was young selling lemonade," he said. "I studied business in college and continue to study it to this day. About a year after graduation, I became CEO of a group collaboration software company called Grouptable and I founded a nonprofit called One Brick Orlando. My father founded MICROJIG and I grew up in this company. Over time, I took on more and more responsibility and grew the vision of what we could accomplish. Grouptable was eventually acquired, I continued to focus my efforts on scaling MICROJIG."
MICROJIG designs, develops and distributes innovative consumer tools primarily for makers, craftsmen, woodworkers, DIYers, and professionals. "We design truly unique and innovative tools and products that are an order of magnitude better than the closest substitute," Wang explained. "People use our products on table saws and power tools to protect their hands, prevent kickback and control their work material with far greater precision and control than any other product."
Wang is grateful for the recognition as a GrowFL Florida Companies to Watch honoree and all GrowFL does for Florida businesses. "It's an honor," he said. "It's exciting to be recognized and participate in the community that we care about and to have a chance to connect with and work with some of the top companies in the arena."
Wang's advice for aspiring entrepreneurs is threefold. "One is know what it is you really want out of the enterprise and your life and what is the change you're trying to create in the world," he said. "Two is be relentless, persevere and persist. If you're willing to work harder and smarter then there is no dream out of range of attainment. Three surround yourself with amazing people who push you to be better and are there to support you in work and emotionally and spiritually throughout the undoubtedly tumultuous journey that entrepreneurship is."
---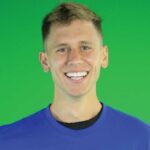 Jason Schappert, founder of MzeroA.com, took the early customer service lessons he learned working for his father's company and used them to help grow his own flight training business. "I took my first flight lesson at 12. I soloed on my 16th birthday before I had my driver license and I became a flight instructor at 18," he said. "I had this dream I was going to go be an airline pilot until I met some and realized they were never home and many were divorced. I thought about being a corporate pilot, until I met some and saw they were always on call. I really enjoyed instruction but needed to find a way to make it work beyond trading my time for money in one-on-one lessons in the air. Ultimately, we took our school online and my wife helped me do that."
MzeroA.com is an online flight training community that provides resources, mentorship, and guidance for both hobbyists and career-minded learners. "We provide the instruction, test prep and curriculum you need to succeed," Schappert explained. "We are not a traditional flight school that you can do physical flying with. We only offer FAA test prep and partner with thousands of flight schools to complete the training."
Schappert says being honored by GrowFL as a Florida Companies to Watch honoree is gratifying on several fronts. "It is a huge accomplishment for us, for our team and for future employees to see how we've set the bar and look to repeat and earn awards," he said. "We put in a lot of late hours and work that some may feel goes unnoticed but recognition like this along the way keeps us moving forward."
Schappert's advice for aspiring entrepreneurs harks back to the customer service lessons he learned working for his father as a teen. "The greatest thing we do is we love on every customer, just like back in the lean days when we had one or two customers, even though now we have thousands," he said. "You have to provide that same amount of love and care, maybe it doesn't come from you, but from your team, in which we have instilled our vision."
---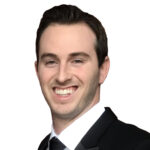 Joel Raney, CEO of Raney's, Inc., caught the entrepreneurship bug from his father as a young boy. Later, while in graduate school, Raney took over one of his father's side projects and turned it around into a high-growth, independent company. "My dad started a side division where he was listing his overstocked products for sale online. I thought that was a great opportunity, so I got involved and learned the business," Raney said. "I was still in grad school and it got to the point where 90 percent of my time in class I was on my laptop working or ducking out to answer customer calls. Just a couple months after I joined, my dad said it wasn't profitable and that he was going to shutter it unless I took it on full time. I stopped the master's program and moved back to Ocala in 2010. We added two more employees and shifted from just selling overstocked items to selling many new items my dad didn't stock."
Seven years later in 2017, the company employs more than 50 people. Raney's, Inc. is an online retailer of parts and accessories for the big rig trucking industry. "Our main customers are the owner-operators who own or lease their vehicles," Raney explained. "We focus on products for these guys who spend most of their time in their truck on the road and want to make it unique, and like home with interior, comfort and other custom products. We help them build their dream truck and work directly with the manufacturer to help them build custom parts and accessories. They own their trucks for a long time and we have great relationship with them. As they add more to their trucks, they come back to us."
Raney is proud his company has been selected as a GrowFL Florida Companies to Watch honoree and to be one of the winners from Ocala. "There are many amazing and fast-growing companies in Florida so for us to make the list of only 50 is special," he said. "We don't work hard for recognition or rewards, but it sure does feel good when you are recognized. That is something special I can share with the team to show to everyone who contributed and is working hard so they can see how much of a difference it's making. That's really special to achieve that and gives them more pride and meaning in what they're doing. I also think it's special that I grew up in Ocala and we can help build the reputation that it's a great place to live in and build a business."
Raney's advice for aspiring entrepreneurs is that it takes a strong work ethic and mental fortitude to persevere and succeed. "First, be prepared to work very hard. Nothing comes easy when you're building a business. It's lots of headaches, stress and long hours. Some people think you can jump in with a good idea and run with it, but be prepared for how much effort is involved. You have to have a strong mentality to be successful and you can't give up easily. The beginning is difficult and it never gets easy. You need to be in it for right reasons so you won't give up."
---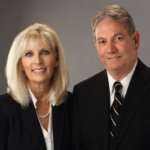 Ned Bowers, co-founder of Skybolt Aeromotive Corp., made his hobby his business. As he learned more about the aerospace parts business, he innovated the business model to develop a strong competitive advantage over the rest of the industry. "Skybolt was originally formed by my dad and me.  We both came from an aviation background and we came up with the idea to create an aircraft parts distribution company, which quickly came to be focused on aerospace fasteners," he said. "We quickly whittled that into something more in demand which was quarter-turn fasteners. Because we had such a difficult time sourcing parts that were common to everything that was built to fly, that led us blindly into making it ourselves. We had to learn how to go from distributor to manufacturer. We started learning at the lowest levels how to manufacture parts and 30 years later we're still learning and continually improving."
Skybolt perfected its manufacturing process so much that its lead time is only six days compared to 16 for the rest of the industry. "What makes us truly different is that we are innovators," Bowers explained. "We have always searched for better ways to do things. We took the design of 50 and 60-year-old aircraft parts and improved them substantially so they are more user friendly. Our automated manufacturing process has resulted in very fast lead times and allows us to set up and run quantities to fit our customer's needs instead of running 100,000 units to deliver 50,000."
Bowers appreciates the added credibility that comes with being named as a Florida Companies to Watch. "We are so honored to have been selected as a Top 50 Florida Companies to Watch honoree. We've worked hard, we are growing, and it's incredible," said his partner, Debra Bowers. "The credibility this gives us, especially in the aerospace industry that is very regulated, is invaluable. One of toughest things we face as a small business trying to get to next level with large companies, like a Boeing company, is establishing our credibility. This is another feather in our cap. We are so honored to be a part of GrowFL. This will really help us when approaching large companies, and the value of just that is paramount."
Bowers' advice for aspiring entrepreneurs is to prepare to have adequate capital and gain as much knowledge and experience as you can before launch. "Do your homework, come up with a number of what it's going to cost to form that business and how are you going to accumulate the capital to cover that cost and as soon as you figure out the number – then double it," he said. "We learned our industry on our own dime making rookie mistakes that were costly. Before venturing off to run your own business, educate yourself as much as possible on what's involved in running a business. There's not enough information you can absorb before you start operating and spending money."
Skybolt Aeromotive Corp is a member of the GrowFL CEO Roundtable Program and a past participant in the GrowFL Strategic Research Program. GrowFL's support of Florida manufacturers is a partnership program of FloridaMakes.
---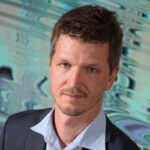 Steffen Bruenn, founder of Yachtico, is a serial entrepreneur whose first startups experienced both a successful IPO and acquisition before launching Yachtico. "I started my first business in 1999 while still attending university in Berlin," he said. "We started a company that did IT refurbishing. We purchased used IT hardware, refurbished them and sold them for a good margin. We exited that company through an IPO in 2006 in Germany. I started another company in 2006 that developed a mobile video platform to convert video into all different video formats. A German media conglomerate acquired that company in 2008. I worked on a couple projects for some large companies until I knew it was time for me to start something again and that I wanted to pursue an untapped market."
Bruenn regularly chartered boats for his sailing vacation and felt that the experience of acquiring the boat left a lot to be desired. "I've been a yacht charter customer since 1993 and I always felt like I got a bad deal," he explained. "You never got any prices, real pictures of the boat or availabilities from the travel agents. Then when you decide on a boat you always felt there was a better deal elsewhere so I saw this real need for an aggregator for yacht charters and yacht rentals around the world. The market is highly fragmented with charter operations only owning up to about eight yachts and the transactions are international. There was no global leader and the industry was totally underserved by technology."
Bruenn launched Yachtico in 2011 and the company is now the largest online rental site for yacht charters in the world, with 16,000 boats available in a wide range of sailboats, catamarans or motor yachts in +2,000 destinations. Professional captains are an available option for all yachts on Yachtico.
As a German who moved his company to Florida, Bruenn feels doubly grateful for being recognized by GrowFL as a Florida Companies to Watch honoree.  "It's a big honor for us," he said. "Especially as a German coming to the U.S., it is another honor for me that even the U.S. community realizes we create value. For our employees, it makes a difference also to see that we can move here and be recognized with such an honor."
Bruenn's advice for aspiring entrepreneurs is to listen to your customer and be prepared for a difficult path. "It's hard," he said. "Most people don't think so because a lot of what they see is entrepreneurs on stage accepting awards. It's a long way to that stage. It's a marathon rather than sprint. You trade in a lot of personal time, in exchange for the freedom to decide on your own the most valuable way to spend your time."
---
CLICK HERE to view the full list of 2017 Florida Companies to Watch Winners