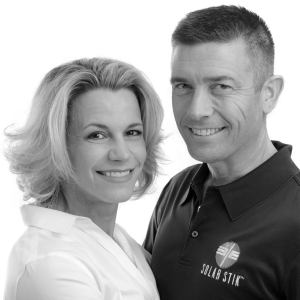 World Housing Solution (WHS), a 2018 Honoree and Solar Stik, a 2019 Honoree have joined forces to tackle hospital overflow caused by COVID-19. Along with WHS and Solar Stik, Paladin Healthcare and SportSani, Inc. have proposed a superior solution, the new and reusable "ICU in a Box."
World Housing Solution designs, engineers, and manufactures technology-integrated shelter solutions utilized world-wide by those in defense, disaster response, humanitarian and medical services. Powered by a self-contained solar energy unit, this new hospital structure can be quickly assembled by four people in less than an hour – and the inside is just as impressive.
The structure includes hospital grade surfaces and a unique wall-mounted hanging system for equipment. Most importantly, it's equipped with an EPA registered cleaning process that creates molecular bonds against viruses, bacteria and fungi, including the COVID-19 surrogate, to protect the entire unit.
After already working together in the past, Ron Ben-Zeev, president of World Housing Solution and Stephanie Hollis, COO and founder of Solar Stik, knew combining their expertise again could drastically aid in the COVID-19 response efforts.
Solar Stik designs and manufactures expeditionary hybrid power solutions that enable self-sufficiency for military and commercial users around the globe.
"We have put together a solution that provides both surety of power and clean power, which is good for the sensitive medical equipment. It's a hybrid system so its working from battery power which is fantastic, and it's being augmented as necessary by solar," Hollis said. "It's not the usual solution, but it's the best solution I've seen incorporated in a structure like this that is key in helping respond to a crisis."
"That's where the intersection of the companies jives very nicely. Us building the structure, Paladin with a quick connect hanging system to replicate a hospital room and Solar Stik's experience in providing power surety in many environments," Ben-Zeev said.
On top of it all, the mobility and weather security that the structure provides outshines the current solutions being used now. Compared to a typical medical tent, these can be cleaned, broken down and moved to the next hot spot where beds and an ICU are needed. Creating an environment to better protect patients and medical staff, these structures will help save lives across the world.
To other business owners working through COVID-19, Ben-Zeev says, "Now, more than ever, we need to focus on customer problems and not our solutions, that's the most effective way to pivot and, hopefully, not only retain our customers, but also find ways to attract new ones."