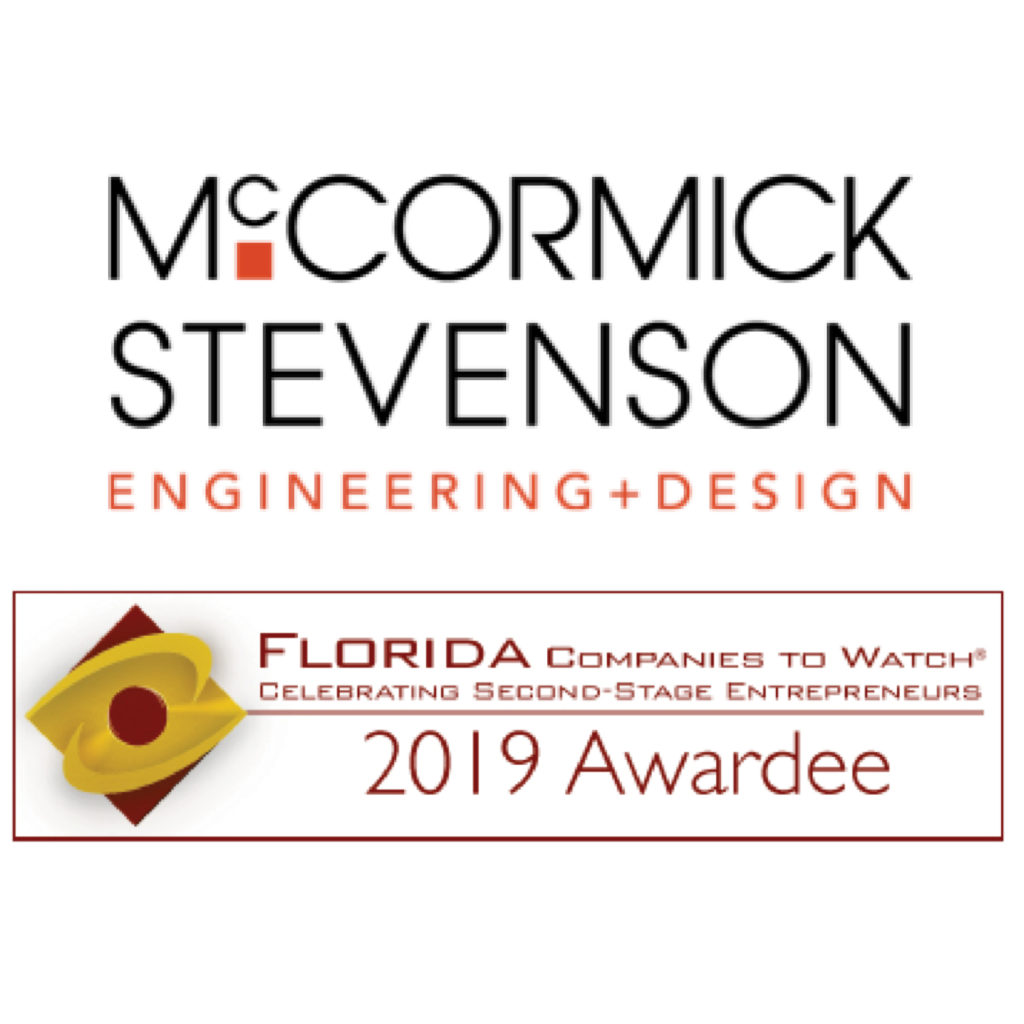 Last year, Pinellas County based McCormick Stevenson Corporation, joined the top 50 second-stage companies in the state as a GrowFL Florida Companies to Watch Honoree. McCormick Stevenson Corporation offers a wide range of mechanical engineering expertise; from deep systems engineering, to complex engineering analysis, to routine drafting and design, and everything in-between.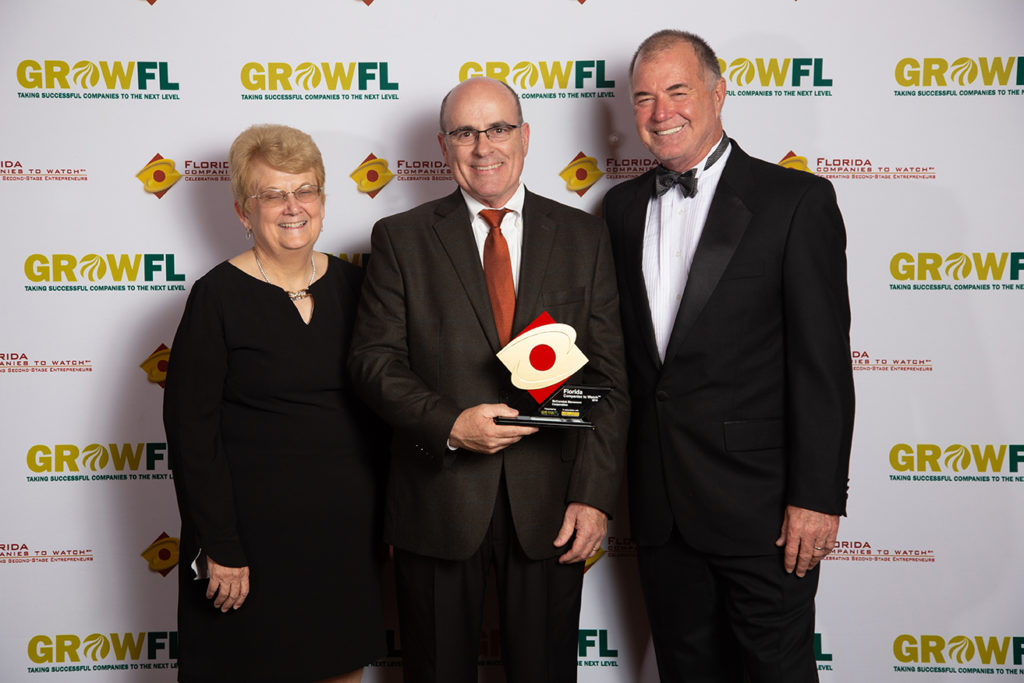 For Noel McCormick, president of McCormick Stevenson Corporation, being a 2019 GrowFL Florida Companies to Watch Honoree gave him the confidence and reassurance to keep moving forward.
"It's a tremendous honor of course," McCormick said. "It's not only fulfilling, but it reassures us that we're doing the right thing, and we're all very pleased with that."
In the years prior to becoming an honoree, McCormick utilized the other programs specifically designed for second-stage entrepreneurs that GrowFL offers. In 2016, McCormick and his team worked with GrowFL to modernize the firm's approach to business development.
"Our industry isn't known for being on the cutting edge of digital and social media marketing trends," Noel said. "We were looking to expand and understand our social media marketing strategy and engagement, and to enhance our company's brand awareness in the marketplace through social and digital media. GrowFL helped us to put structure around what was previously unstructured, specifically regarding social media engagements. They helped us understand the purpose and target for each channel – that our website should be the foundation for all digital marketing and media, with other channels targeting specific goals."
McCormick Stevenson Corporation delivers engineering and product development services to the aerospace and defense industry, with the ultimate customer being American and Allied warfighters. The firm is focused on the narrow, niche market of weapons development, and boasts deep technical expertise in designing products subjected to the extreme acceleration characteristic of cannon-launched munitions.
"We hired a social media manager to implement much of the new strategy that we discussed," Noel said. "Prior to our engagement with GrowFL, we had no one leading the effort to craft a coherent, consistent message using the various social media channels in the strategic fashion we've now identified."
The results of GrowFL's assistance include at least one additional job created and the increased visibility and interaction that McCormick Stevenson Corporation now enjoys with its clients and the public in the form of social media likes, follows and messages.
"In the past GrowFL helped us with market research to identify potential clients we had not yet engaged," McCormick said. "They also helped with GIS-related efforts to characterize our marketplace geographically and assess the merits of investment in different locations around the country."
McCormick's advice for aspiring entrepreneurs is one word. "Focus," he said. "Define what you do in narrow terms and do only that. Don't allow yourself to be distracted by the world of opportunities that arise. Early-on, most startups are forced to do whatever is necessary to put food on the table, but as soon as possible, abandon that model. The sooner you focus, the sooner you will begin to enjoy significant success."
To apply for the GrowFL Florida Companies to Watch Awards program, visit https://growfl.com/flctw20/about-flctw/.

For more information about GrowFL's Business Growth Program, visit https://growfl.com/business-growth-program/sig/.